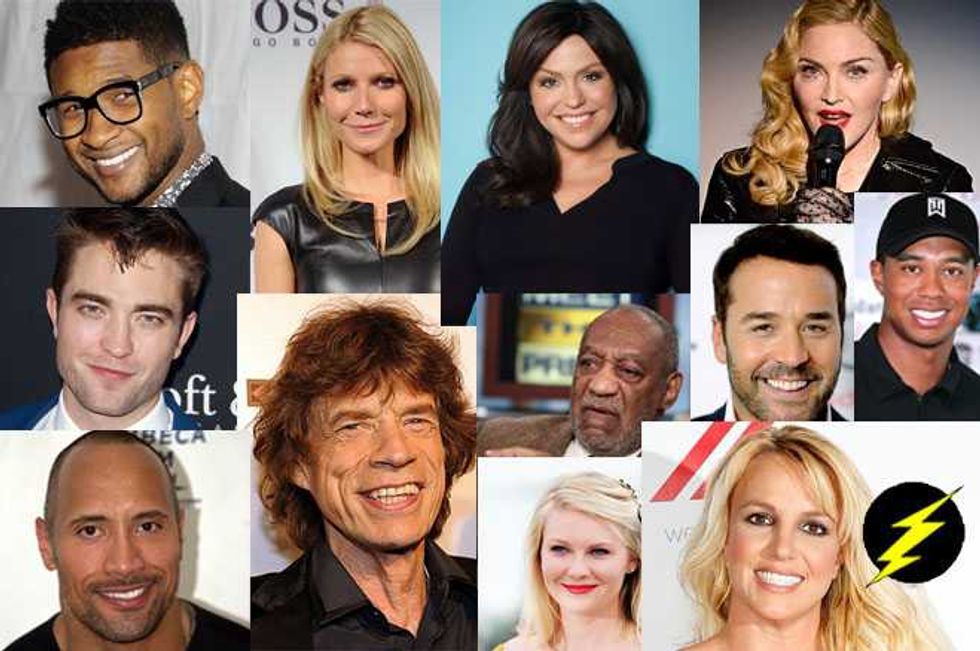 Celebrities have it all.
They get no end of freebies all over town (my lifelong dream is to be taken to a gifting suite), they get to cut lines, enjoy the best tables and generally receive the kind of perks when they are out and about that make their evening just that bit more enjoyable.
Bitchy or What? Celebrity Pithiest Put Downs And Cattiest Comebacks
So the very least they can do is to stump up 20% at the end of the night right? That's what the rest of us lowly mere mortals do. We recognize that the people who provide us with a service we have enjoyed rely on our tips to top up their wages. That's just the way it is and if there's been an issue of some sort, then we probably should have raised it already. If there isn't—we keep up our end of the deal and leave the tip!
How Much?! Top 5 Most Expensive Celebrity Clothing Memorabilia Auctions
Well not all celebrities remember what it was like to earn less than the minimum wage, and show themselves to be arrogant, entitled assholes who either leave a teeny weeny tip or don't even tip at all!
Name and shame is our policy at Popdust—check out these celebrity bad tippers and if they walk into your restaurant, don't fall over yourself to wait their table!