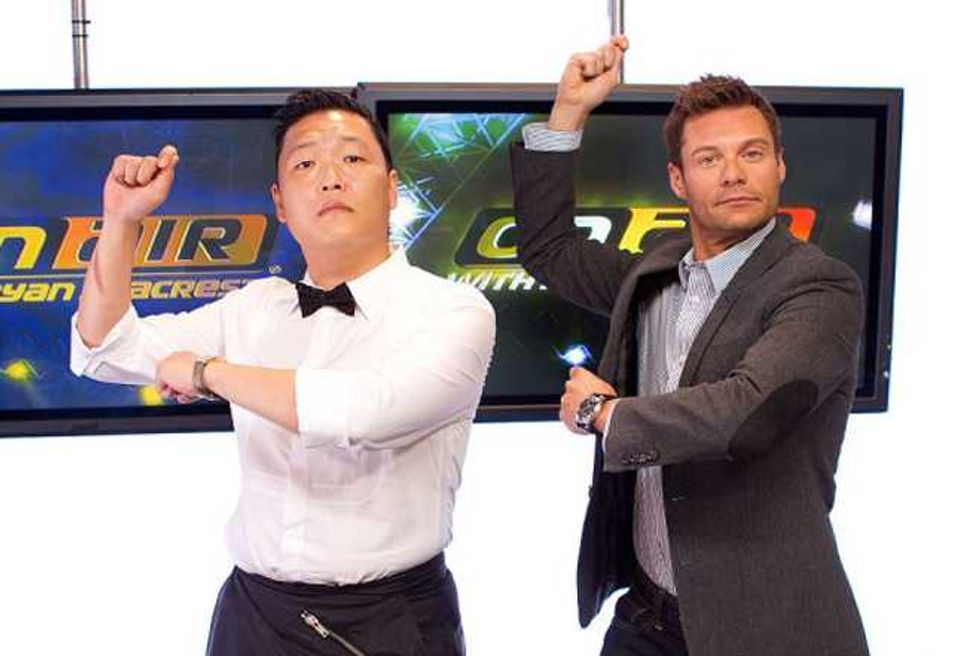 Like any good diplomat, Ryan Seacrest knows how to dust over an unsightly incident.
Mere hours after word spread of an explosive dustup between new American Idol judges Mariah Carey and Nicki Minaj during the show's audition rounds, Seacrest took his radio show to dispel any rumors of a permanent rift between the two judges. Though the 'Crest did acknowledge that taping had to rest early because "things got heated," he quickly was able to spin the blowup into a positive for the show.
From EW:
Seacrest was coy about what precisely catalyzed the fight, though he did explain that Minaj has "a specific perspective about what's playing and hot on the chart right now," while Carey "has got that iconic experience and that legend status." Putting them — plus new judge Keith Urban and veteran judge Randy Jackson — together means having to deal with "different perspectives" and "different opinions, which is fantastic."
Is Seacrest seriously playing like Keith Urban is going to start getting in shouting matches with people on Idol this year, too? We actually sort of hope he does, if only to provide a counterpoint to all the "cat fight" stories that pop up on occasions like these, as if two women were incapable of sitting next to each other in front of a camera without suddenly hating each other's guts.