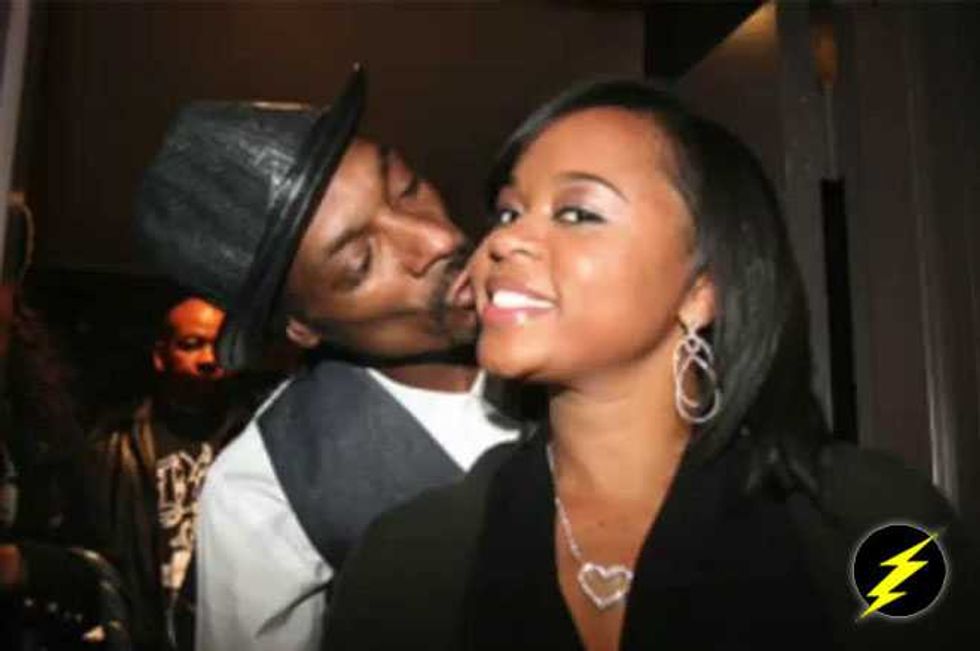 The Snoop Dogg marriage;
Welcome to Wedding Wednesday!
Snoop Dogg and his wife of 19 years, Shante Taylor Broadus celebrated their wedding anniversary this week.
The rapper (real name Cordozar Calvin Broadus Jr) and his lady tied the knot on June 12th 1997, and whilst their marriage hasn't been all plain sailing, they've been together for 26 years in total—way before he amassed his $135 million fortune.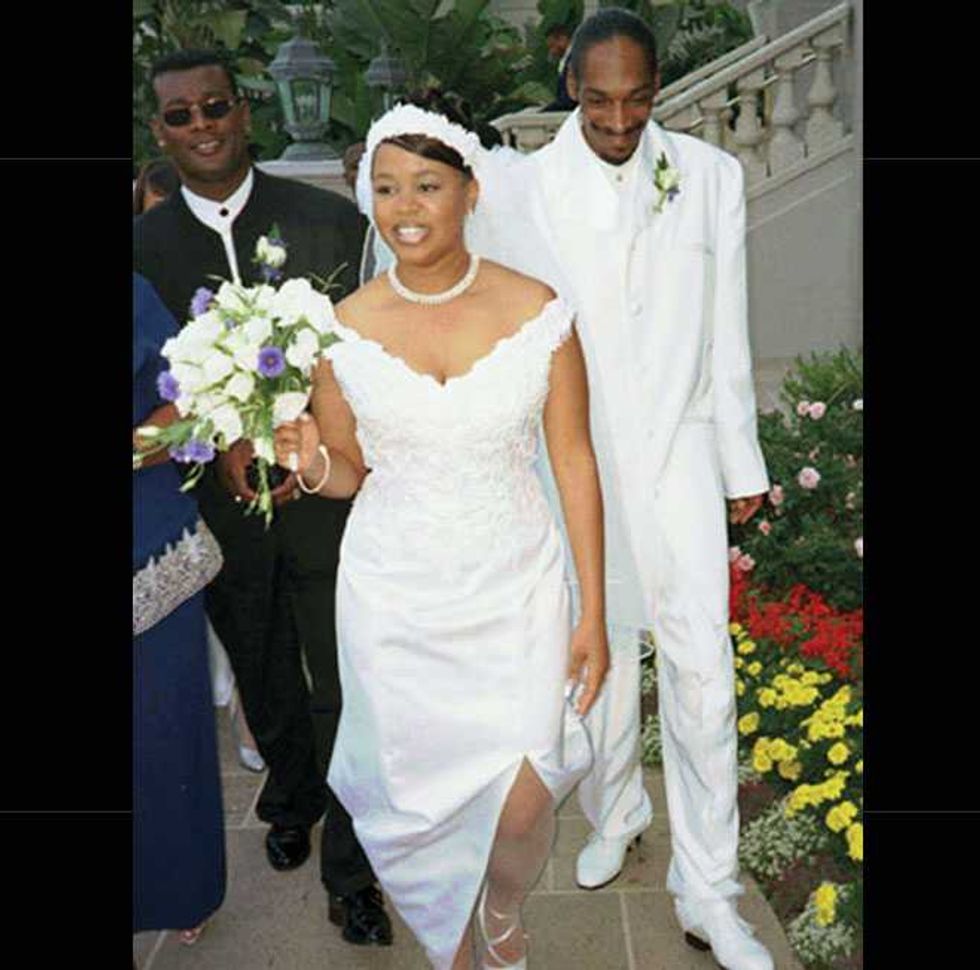 Their wedding day in 1997.
1. The couple were high school sweethearts and this week Snoop shared a cute throwback pic on his Instagram from their early days together;
  2.  The pair almost divorced in 2004 when Snoop filed for divorce citing irreconcilable differences.  He had got caught up in the Hollywood partying scene before he realized he didn't want to lose her. They managed to patch things up though and renewed their vows on January 12, 2008.  He said at the time; 
"I was trying to get a divorce, but I went back home and I fell back in love with my wife and kids...I understand that I need my wife and my kids in my life—so I threw the papers away...A whole lot of begging and pleading...it's hard now to this day. There's a lot of rollercoaster to a relationship."
3.  Whilst everyone knows about Snoop's professional life, his wife Shante is also a successful business woman.  She runs an entertainment company called Boss Lady Company and has a purse line and dance studio. 4.  Shante likes to keep everyone guessing about the status of their marriage. Her Instagram is littered with cryptic, empowering sayings much like the ones people post when they are going through a break up.  She hasn't posted a pic of Snoop in some months.
5.  The Doggs have three children together, sons Corde, 21, Cordell, 19 and daughter Cori, 16.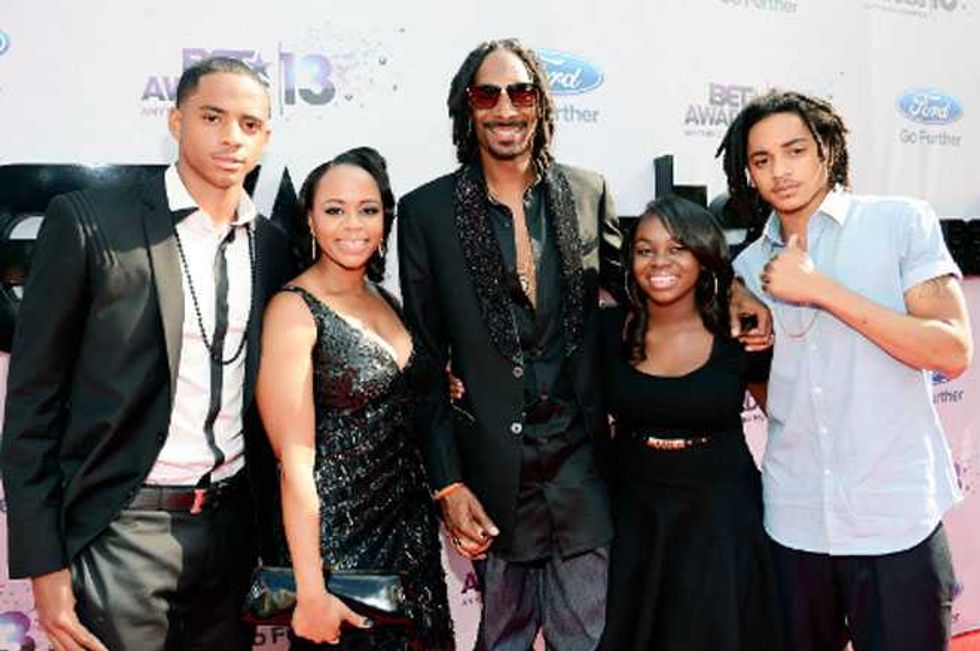 The Shante and Snoop with their children.
Happy anniversary!