"How would you guys like a tasty little B-side from 1995?" Rivers Cuomo, frontman of Weezer, asked screaming fans, before unleashing "You Gave Your Love To Me Softly."
The 11-year old in front of me was probably hoping for something more familiar, (which, out of extraordinary irony, would probably be Weezer's 2019 cover of Toto's "Africa")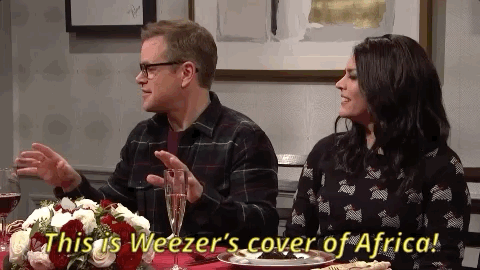 SNL's "Weezer" sketch, December 2018
– But his mom was hype. This track embodied the unearthly beauty of Weezer's March 2019 Madison Square Garden performance, with The Pixies and TV On The Radio in tow. For decades, Weezer has marched forward in their unique parade of contradictions. Having looked like aging nerds since their break in '94, they still melt faces like Slayer on steroids (sporadically, when they feel like it). Most consider them a relic of the past – a chapter in American rock history when grunge buckled under the weight of pop punk's disposable angst-joy. Still, in 2019, teens and children cheered to each song, absent of any knowledge of, or opinion regarding Pinkerton.

Cuomo, fittingly adorned in full-on Marty McFly garb, commanded every eye in the arena with his signature mashup of rock-godliness and awkward babysitter vibes. Perhaps in honor of The Black Album, their latest studio release, Rivers stayed strapped with a matte black Gibson SG throughout the show, instead of his iconic, sticker-caked Strat. I have no idea how a 25-year-old band managed to play the hits and keep it fresh. While it was my third time seeing these childhood idols perform live, it somehow felt new again. I suppose that's how they continue to attract a new generation of fans, or how a 14-year old girl on Twitter inspired them to cover "Africa," catalyzing The Teal Album, or how I hear The Black Album like a foreign language but still consider the band my home, ride or die.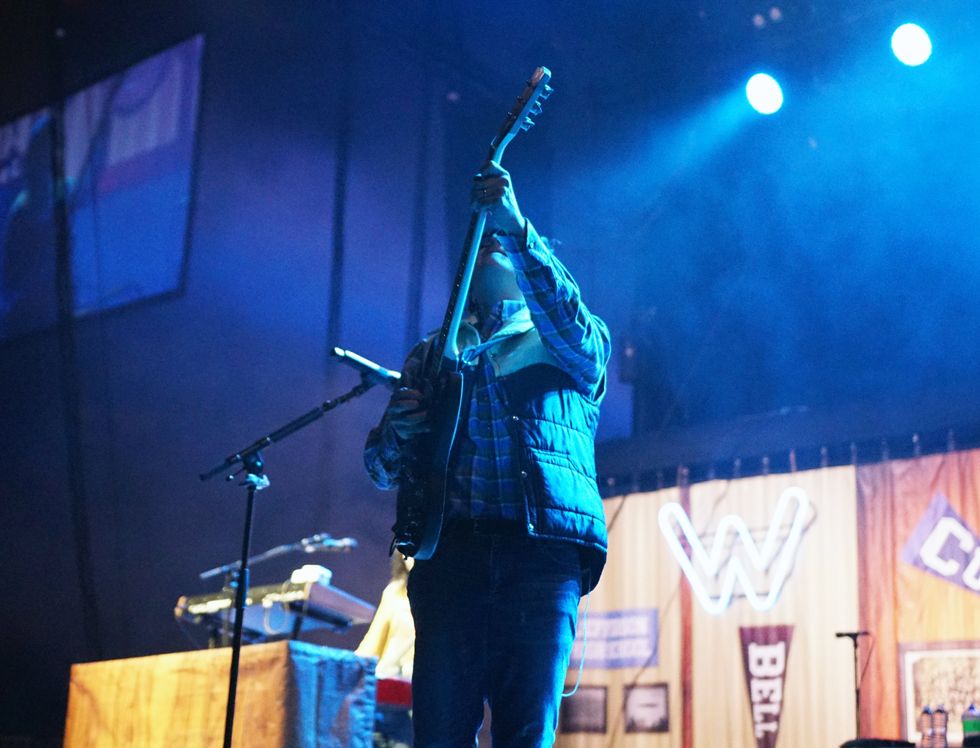 Rivers Cuomo is a rock gawd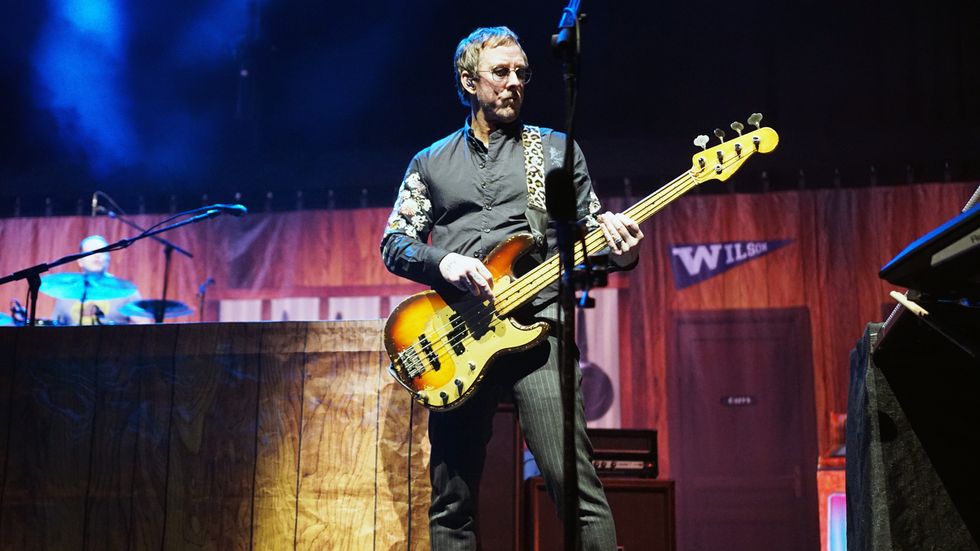 Scott Shrine on the bass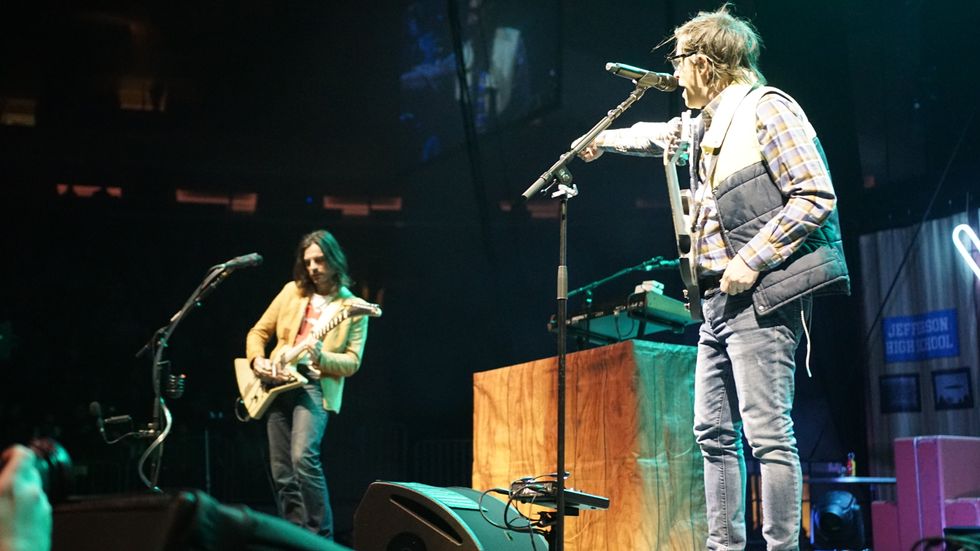 Brian Bell on rhythm guitar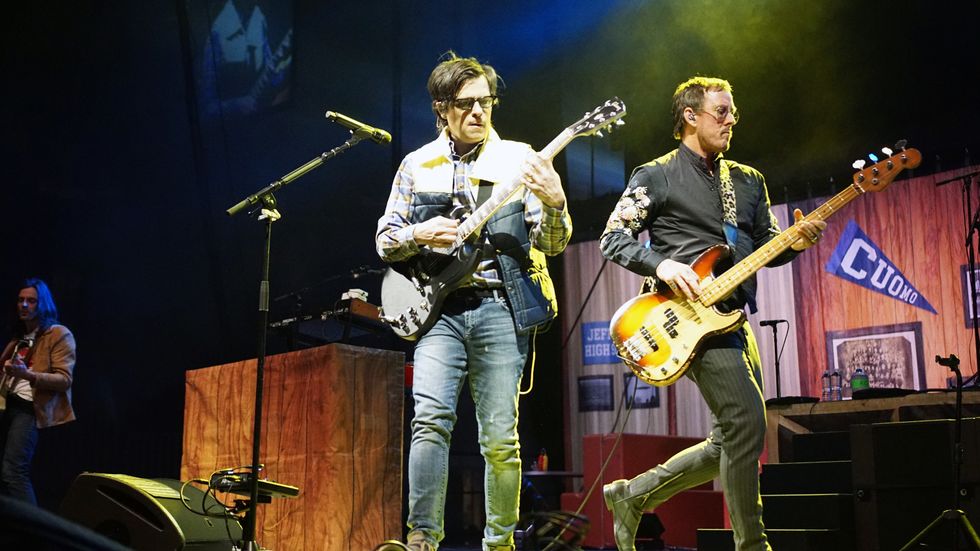 "Back To The Shack"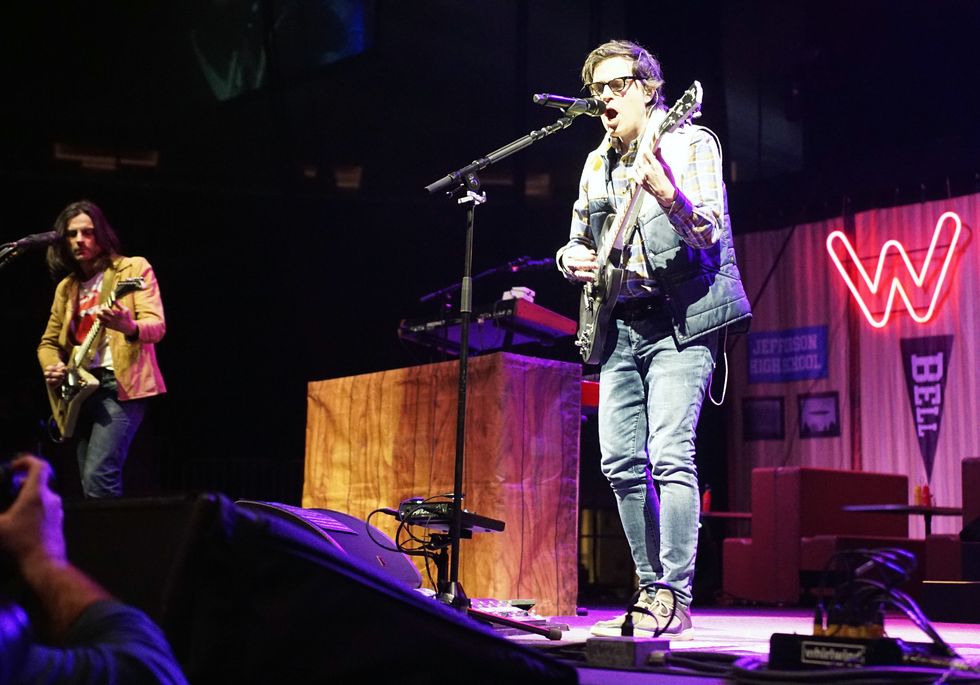 "I don't care what they say about us anyway"
---
Brent Butler is a NYC-based rapper, producer, and guitarist. He is a regular contributor to Popdust and host of Popdust Presents. Follow Brent on Facebook | Instagram | Twitter | Soundcloud | and check out his debut solo EP, | L I L A C |