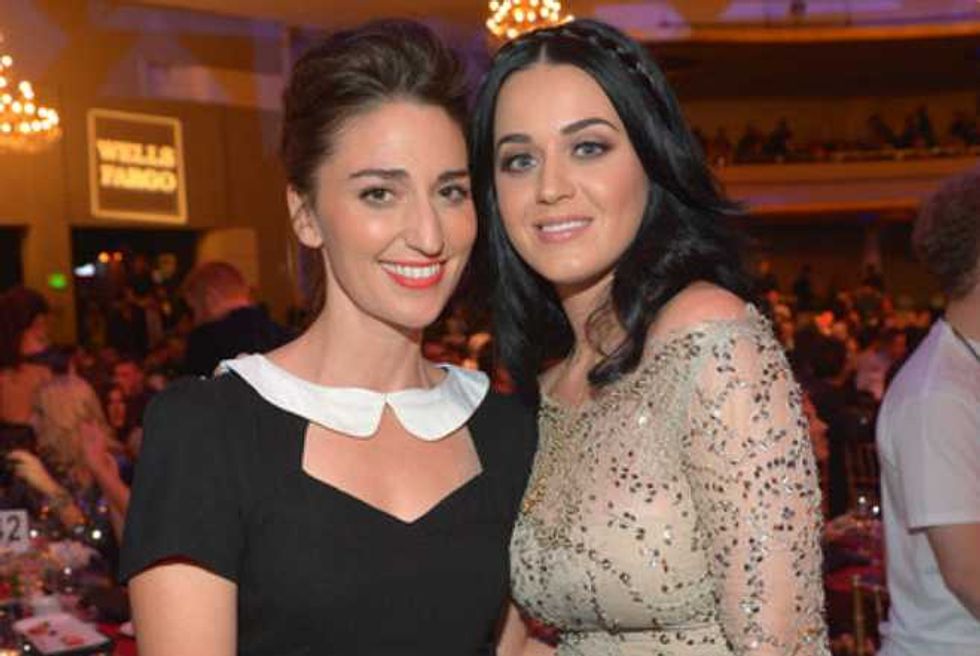 Back in 2010 when Katy Perry first released "California Gurls," the songstress came under fire for allegedly copying Ke$ha's "TiK ToK." Countless mashups and side-by-side comparisons popped up on YouTube, and for a moment it looked like the brewing controversy could overshadow Katy's comeback. That is, up until "California Gurls" topped the Hot 100 and then stayed there for six consecutive weeks, turning Katy into an even bigger star than Ke$ha (and basically every other female pop artist in the industry, too).
[Read: Listen to "Roar," Katy Perry's Ferocious New Single]
Now it's three years later and Katy is embroiled in an identical scandal, this time with people claiming that her new single, "Roar," sounds like a clone of Sara Bareilles' minor hit, "Brave." Both songs share the same tempo, plinky piano production, and empowering lyrics, making them even more similar to each other than "California Gurls" and "TiK ToK" were.
"Roar" was written by Perry, Dr. Luke, Bonnie McKee, Max Martin, and Cirkut, and produced by Luke and Cirkut, while "Brave" was written and produced by Bareilles and fun.'s Jack Antonoff, so Luke can't be blamed for simply recycling one of his own productions like he was when "California Gurls" dropped. We also know that Katy's been aware of "Brave" since May, when she tweeted about her love for it to her millions of followers.
I heart you @Sarabareilles : http://t.co/6BGGzoAibn

— Katy Perry (@katyperry) May 16, 2013
However, despite all the plagiarism drama, both women are getting something good out of this. Katy's got everyone talking about her new single, while the lesser-known Bareilles is benefiting from all the media attention that comes with having her name attached to a scandal with a superstar. "Brave" is already ascending back up the iTunes chart as we speak!
But seriously, do you guys think Katy has a bad case of sticky fingers and needs to be punished, or is this whole thing really just not that big of a deal?