CULTURE
The Easter Bunny is a criminal, and there's still no joy in Idaho.
Venus via WeHeartI
Happy belated Easter! Did you hear that the Easter Bunny was arrested in Florida? Or that you can now stay in a giant potato in Idaho, because how else would you experience joy in Idaho? Also, Thanos is back. Welcome to this week in Internet Hell.
1. Thanos Is Google. Google is Thanos.
The release of
Avengers: Endgame
may have flooded Twitter with spoilers and broken
box office records
, but mostly it's real. I mean Thanos is real. Sure, Google is working a cool, kitschy marketing ploy here, but also it's a warning. Guys, he's coming.
Google "Thanos" then tap the gauntlet... This happens. https://t.co/CJUDbIjHA8

— UberFacts (@UberFacts) 1556295292.0
With "hash browns for cushions, fries as shelves, and a giant bowl of fluffy mash to snuggle into at night," the cost of spending one night in the Big Idaho Potato Hotel is the same as
sponsoring
a child's education for six months. Also, where are the windows? How is this safe?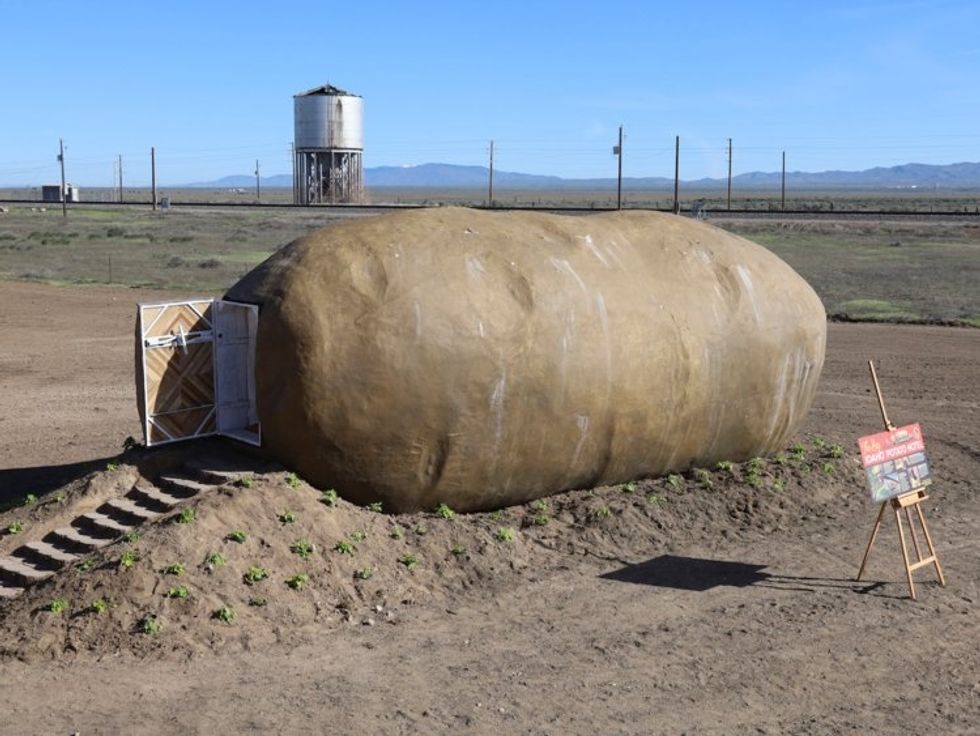 This Is Insider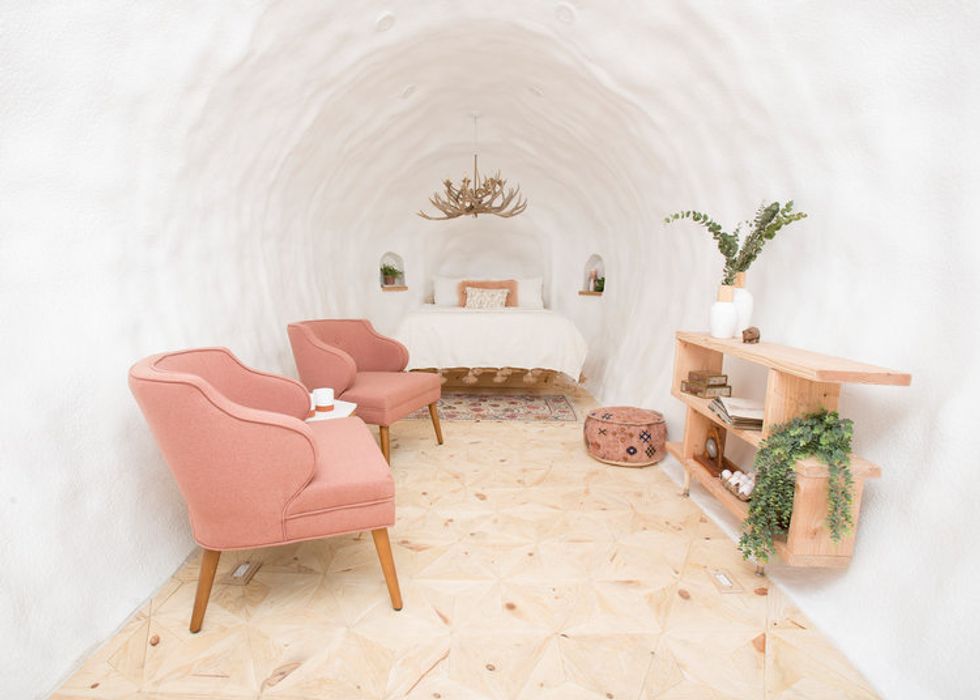 This Is Insider
3. Killer Pets Deserve Homes, Too
Some pets murder their owners and are put to death. But, like humans, if you are too pretty to die, then you can murder whomever you'd like and probably get away with it.
A giant bird killed its owner. Now it could be yours. https://t.co/j3XeQ3GcDG

— The New York Times (@The New York Times) 1556112063.0
4. The Easter Bunny Got Arrested—in Florida
Antoine McDonald dressed up as the Easter Bunny "for laughs," but then he saw a man in a parking lot spit at a woman, so he intervened. The unidentified man became aggressive, and so McDonald, who
told
WKMG that he's the type of person "to avoid fights," began punching the man until police arrived. He did it all in a bunny costume, guys—somewhere in Florida, a man has bruises from the Easter Bunny.
Florida man in Easter Bunny suit claims he's not violent but also has a warrant for his arrest: report - Orlando Se… https://t.co/XwjTf56XRN

— Tanisha Renee (@Tanisha Renee) 1556128506.0
5. Anti-Vaccers Held a Rally and They Used a Grizzly Bear to Prove Their Point
Yes. This (sort of) occurred this past week. Gizmodo published, "This Was Supposed to Be a Story About a Bizarre Anti-Vaccine Rally and a Sedated Bear. Then It Got Weird." It got weird after you heard about the bear? How? When? Why? And how bloody were the inevitable injuries that ensued? I won't spoil it for you. Here is an excerpt of the organizers' proposed plans for the rally:

Gizmodo
---
Meg Hanson is a Brooklyn-based writer, teacher, and jaywalker. Find Meg at her website and on Twitter @megsoyung.

---
POP⚡DUST | Read More...
Rami Malek Creepily Confirms That He's The Next Bond Villain
Morgana Takes Human Form In Persona 5 The Royal
Sorrow-Scopes: Viktor Winetrout and His Cohort Are Laughing Into the Void