Will 2018 give us more VMAs WTFs?
When it comes to awards shows, the VMAs are known to be among the most laid-back and loose, giving way to wild and wacky moments we just can't seem to get enough of. From outrageous outfits to eye-popping performances, the made-for-music crowd is always up for a good time.
Tonight, fans will be tuning in to watch their favorite artists rush the red carpet, do their thing, take home awards, and mix and mingle, but what's always most fun is to wait for the weird. Wardrobe malfunctions, disastrous dance numbers, lip sync snafus, you name it. If it's wild, it's worth watching.
Let's go back in time and revisit the top 10 wildest VMA moments. We may have something new pumping through our playlists these days, but memories like these never get old.
"Imma let you finish"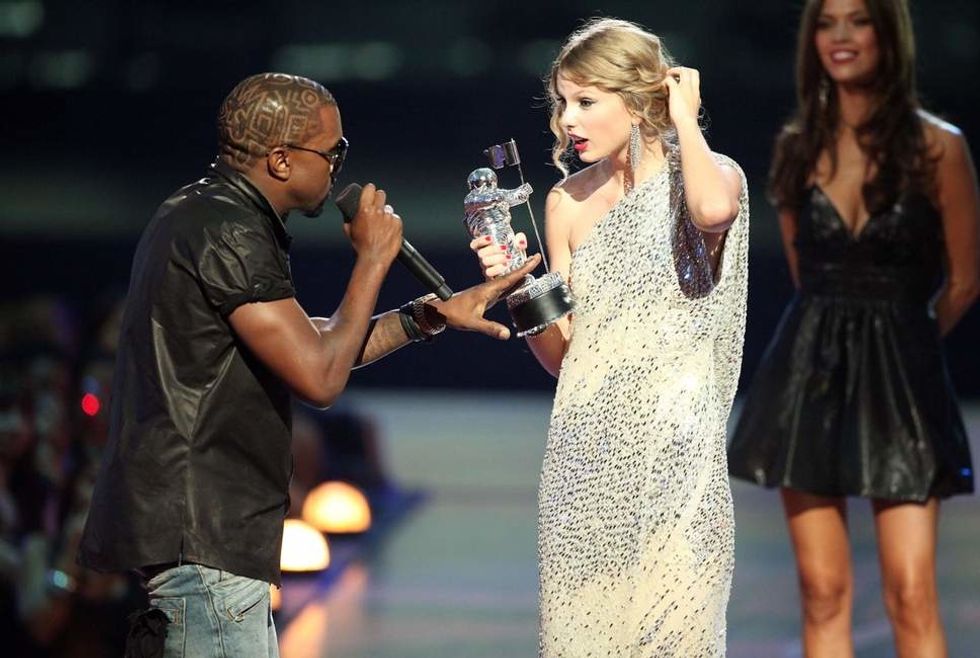 We now interrupt this program...
C'mon, Kanye. And poor Taylor Swift. She was on stage to accept her award in '09 when the "Wild West" swooped in and took the mic, proclaiming Beyoncé was the best of the bunch. Looking confused and concerned, Swift's moment in the spotlight was shockingly stolen. "Imma let you finish" by no means replaced a cordial "congratulations," despite who Kanye felt deserved the "spaceperson" statuette.
Madonna Plants Her Pucker on Brit and X-Tina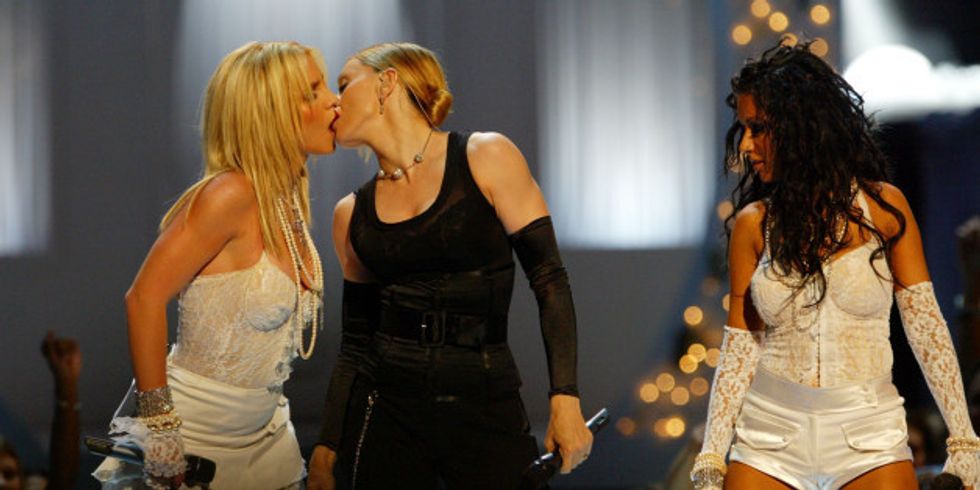 "Like a Virgin?"
Swapping spit was never so strange. Why did this '03 performance require a PG-13 warning when singing and dancing would have been so much more entertaining? We get it Madge, staying relevant is vital in this biz, but cringe-worthy kisses can't bring back "Borderline."
Popstar Meets Python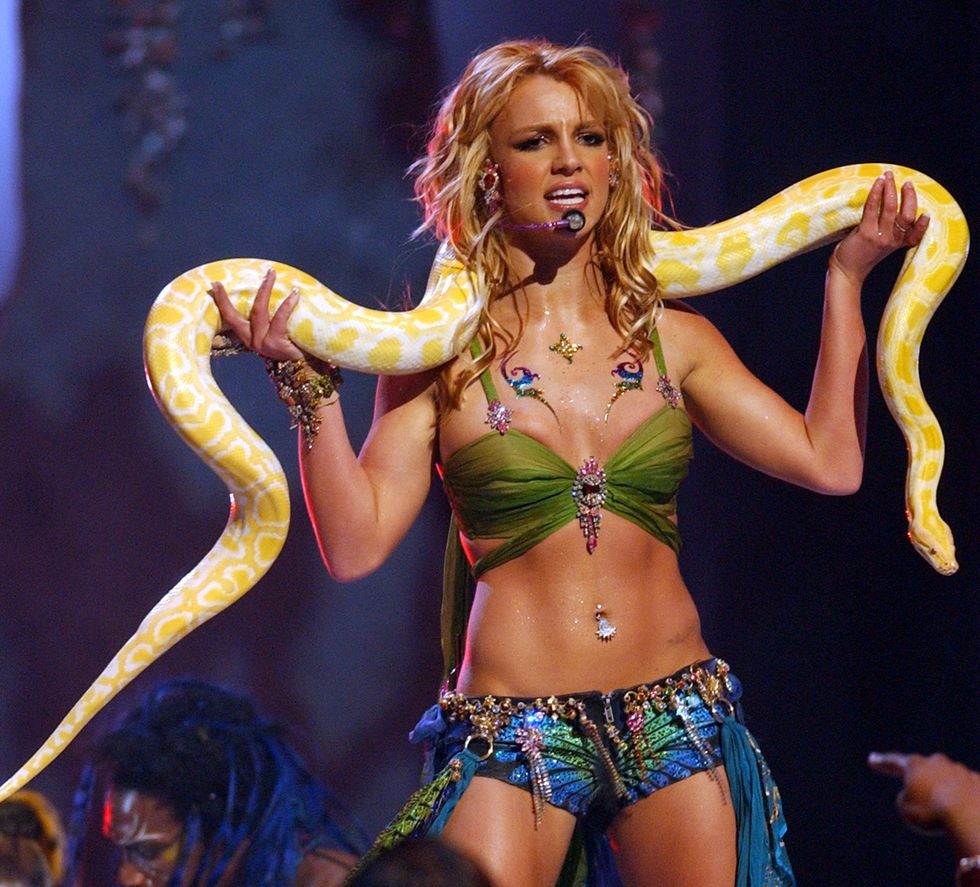 Kanye surely won't come on stage now...
timedotcom.files.wordpress.com
'01 must have been the year of the snake because a young Britney Spears came out on stage ready to slither. Singing (or lip syncing) "I'm a Slave 4 U," she held the ridiculously large reptile over her shoulders and likely needed a sedative to get through the peculiar performance. Maybe the kiss with Madonna wasn't so bad after all.
It Takes Two to Twerk?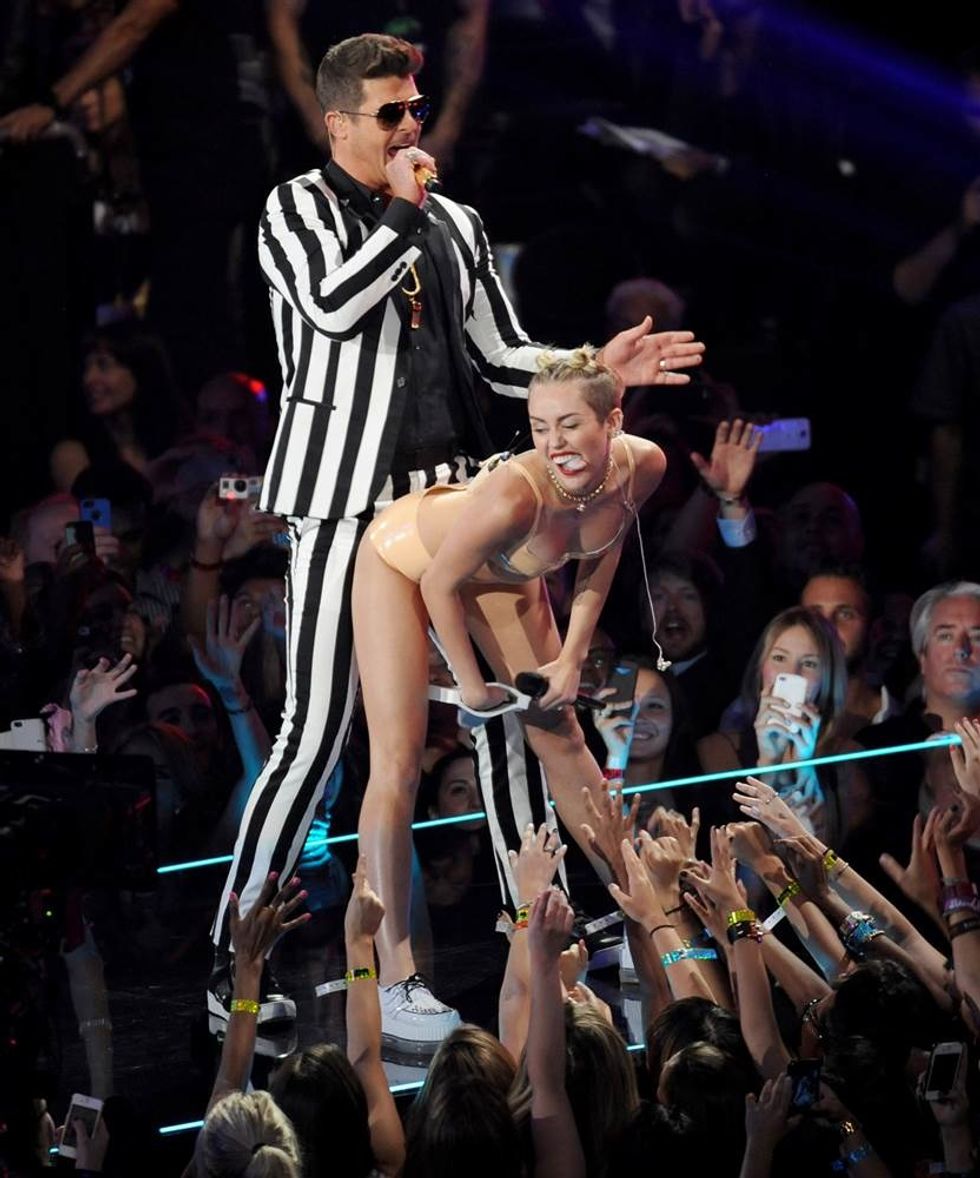 No "Blurred Lines" here...
In a dance number (term used loosely) turned totally upside-down, Miley Cyrus' twerking and grinding on singer Robin Thicke was so weird that it was almost too much for the VMAs viewers. Cyrus was near naked and Thicke was in the thick of the perversion. Icky and idiotic, we all watched this train wreck with one "side eye" and the other one shut.
Lady Gaga's Cow Couture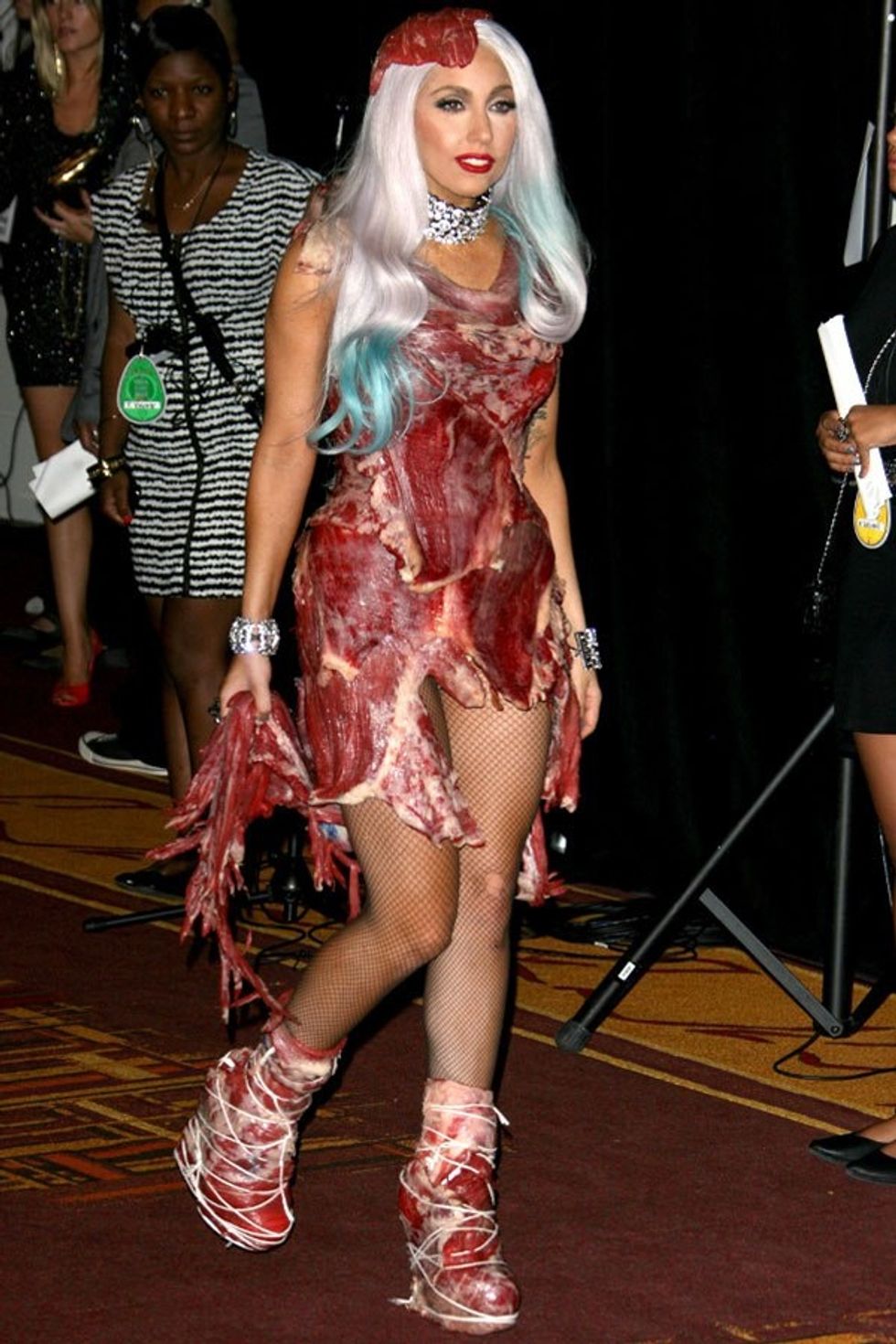 Were the shoes too much?
pmchollywoodlife.files.wordpress.com
Meat replaced material when Lady Gaga grossed out the '10 VMA audience with a dress that answered, "Where's the beef?" Flesh-for-fashion certainly made a statement, but when Gaga said dinner was on her that evening, she meant it literally.
Lil' Kim Lets it All Hang Out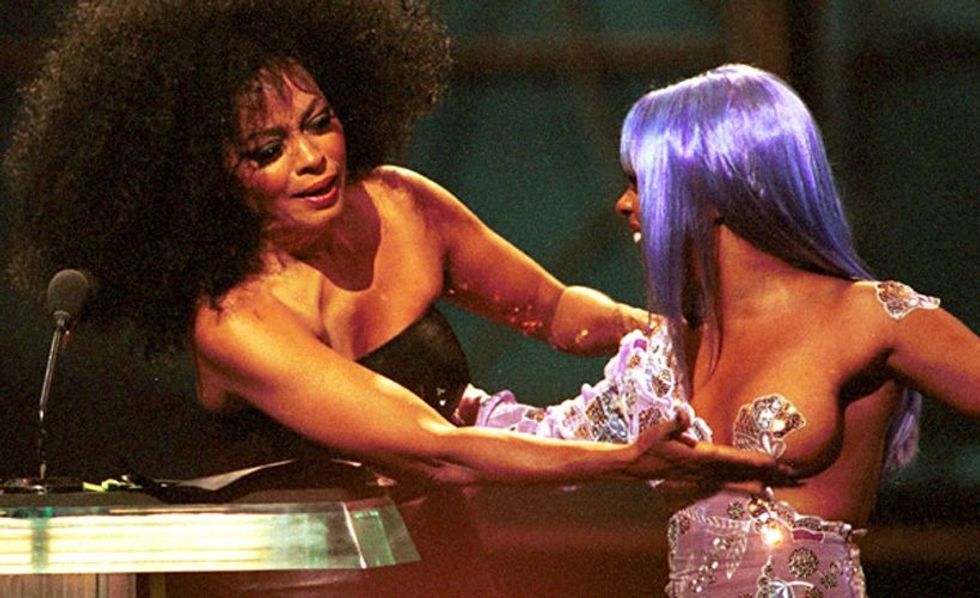 Her cup runneth over
http://reductress.com
Want to upstage Diana Ross? Just let one of your "girls" take center stage and see where all eyes go. A strategically placed purple pasty made Lil' Kim's '99 VMA look censor-approved, but when it came to the nights "biggest boob," Kim took home the award for "breast dressed."
Burrito or Baby?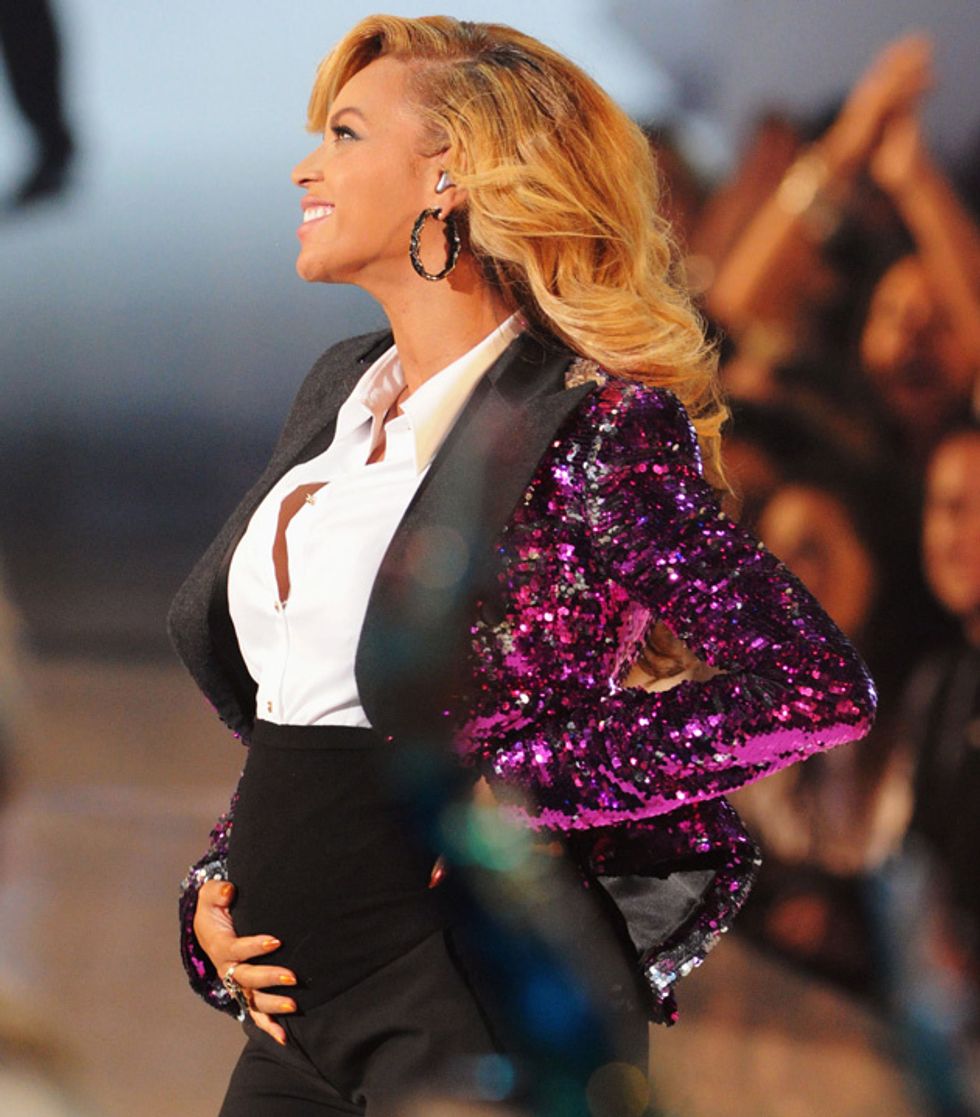 Beyoncé and her belly
Beyoncé took the stage in '11 and gave a rousing performance of "Love on Top." But there was love in the middle too, as the star rubbed her belly signaling a famous fetus was forming. The audience was amazed and the gal was glowing. Talk about the birds and the Beys…
In Case You Wanted to Know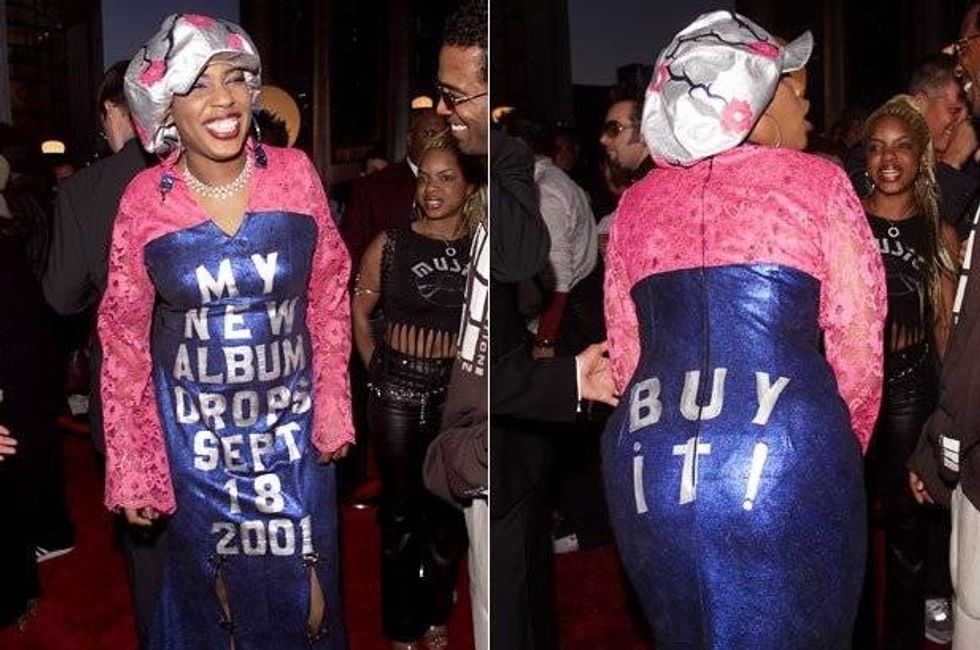 Who needs a publicist?
Why take out an ad in the paper or pay for a TV commercial when you can advertise your upcoming album across your torso? Macy Gray let the '01 VMAs audience know her album was about to drop, forgoing style for sales. Not surprisingly, the bold message wasn't even the strangest thing about her ensemble.
Is It Cold In Here?...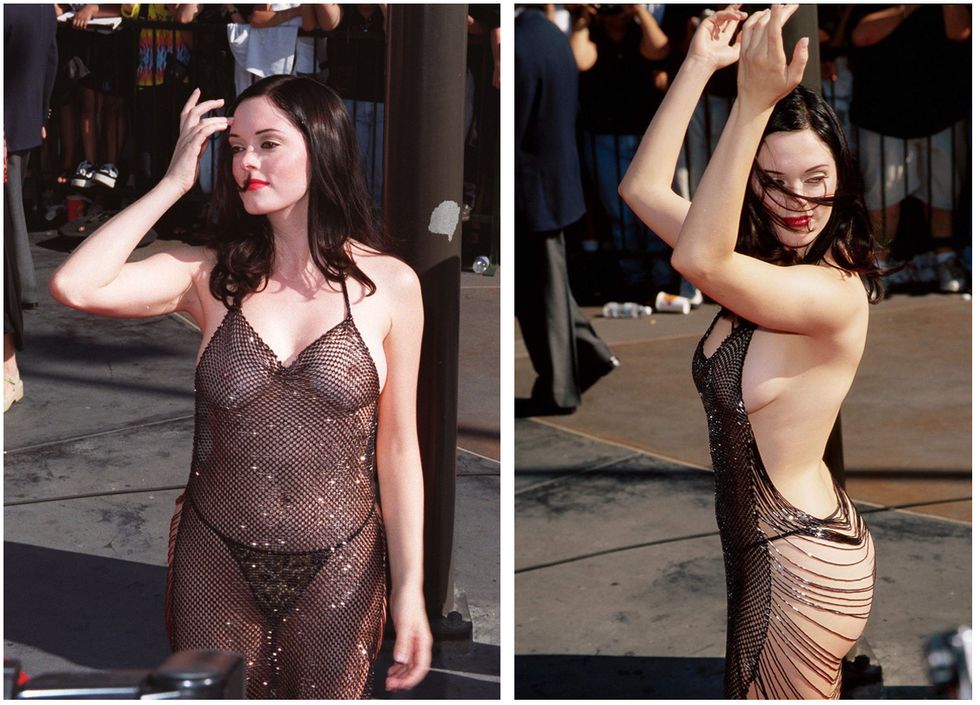 Ever feel like you forgot something?
Rose McGowan's date to the '98 VMAs was the always-awe-inducing Marilyn Manson, but even he couldn't dress unusually enough to top McGowan's gown (or at least the shadow of its existence). Leaving little to nothing to the imagination, this mesh number was certainly the most revealing look of the night, letting us in on Victoria's Secret… McGowen doesn't shop there.
Michael Jackson and Lisa Marie Presley's Marriage "Certificate"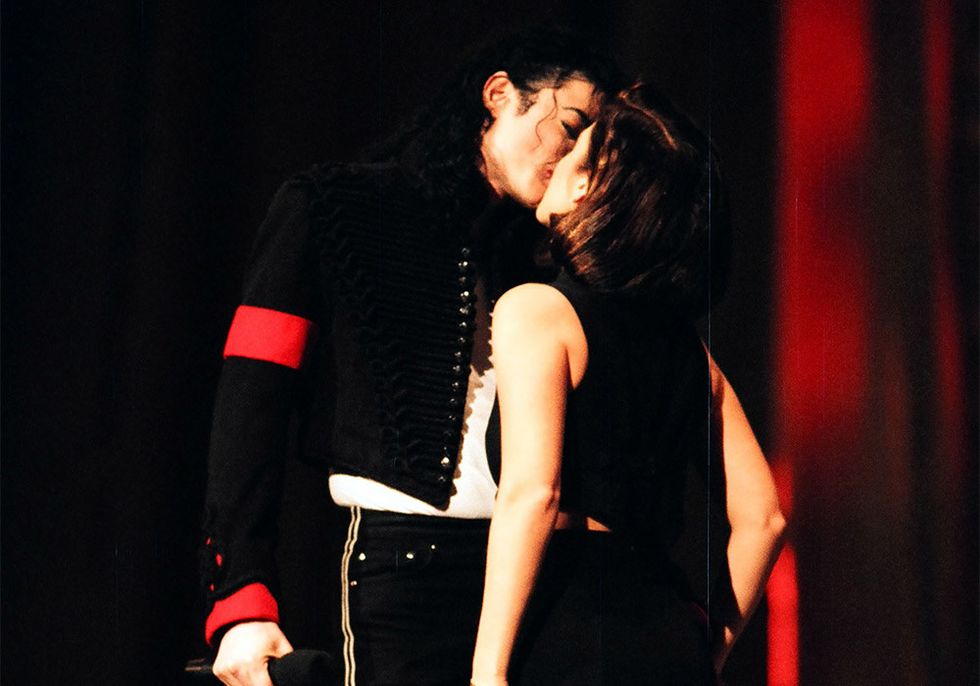 "You are Not Alone"
'94's VMAs was full of entertainment, but nothing had fans closer to the edge of their seats than a super-strange smooch between then-newlyweds Michael Jackson and Lisa Marie Presley. Elvis' ghost definitely left the building when this on-stage stunt shook the crowd to the core.
Melissa A. Kay is a New York-based writer, editor, and content strategist. Follow her work on Popdust as well as sites including TopDust, Chase Bank, P&G, Understood.org, The Richest, GearBrain, The Journiest, Bella, TrueSelf, Better Homes & Gardens, AMC Daycare, and more.
POP⚡DUST | Read More...
MTV VMA's 2017 Recap – Top 10 Videos from Last Year's Winners
And the Video Vanguard Award Goes To… J. Lo, Naturally