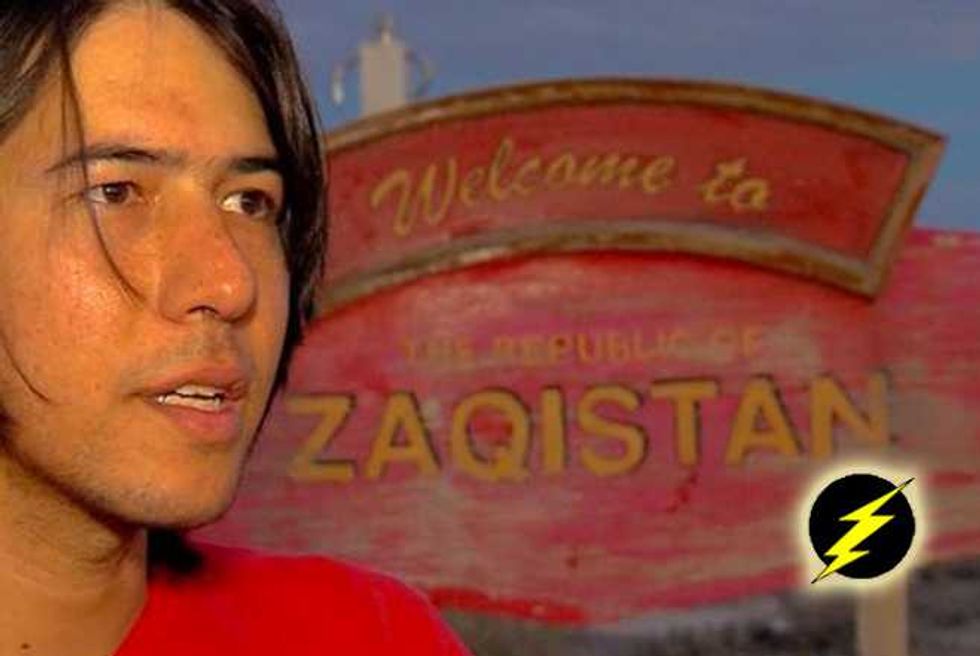 Welcome to the Republic of Zaqistan—a four acre sovereign nation situated in a remote area of the Utah desert.
Located somewhere in northwestern Box Elder County, Zaqistan is about as remote as you can get in the USA in this day and age, 60 miles or so from the nearest town, 15 miles away from a paved road of any kind, and a two-mile hike from the nearest dirt road.
Good Morning Pyongyang! Video Offers Eery Glimpse At Everyday Life Inside North Korea
Zaqistan is the art project brain child of New Yorker, Zaq Landsberg, who bought the land a decade ago on eBay for $610, and declared independence on November 19, 2005, at 10:57 p.m. ZST (Zaqistan Standard Time).
Landsberg, Zaqistan's self-appointed President, is aware his "sovereign nation" isn't recognized as an independent country by others, but he tells KSL, that he's interested in seeing how far he "can push the boundaries of land ownership and sovereignty."
"The conceptual goal is I want it to become a real country," Landsberg says. "I mean, that goal is not going to happen. It's impossible, but going through the motions, (I'm) trying to make that happen.
Horror Of Brazil's Jails—Inside The Dangerous, Squalid Human Rights Disaster
"My goal is to, like, probe those little areas.To try and find what that does mean."
With that aim in mind, Zaqistan has its own realistic and official looking passport, which visitors can get stamped when arriving and leaving the "country"… it also has its own border patrol gate, its own flag, a supply bunker, and a robot sentry that guards the land—which really is in the middle of nowhere.
"It's harsh and desolate," Landsberg says, explaining he's put in considerable amounts of time and effort into building his nation over the past decade. "Over the years, it's been a hassle. But I've kind of grown to like it.
"Out here, it's not that crazy of an idea to have your own little spot, and to do your own thing and to have your own space and the privacy to do that."
Heartbreaking Story Behind That Photo Of A Dead Syrian Boy On A Turkish Beach
To keep on the right side of his host country's laws of the land, Landsberg does pay property taxes—which, he prefers to call, "tributes" and, at one point, according to the Zaqistan State Department's Twitter, the nation even had its own embassy—in Buenos Aires, Argentina.
President Landsberg is hesitant to reveal the exact location of his nation, for fear potential visitors will get lost trying to find it—but, that doesn't mean it's any less real, or official.
"When I first came out here it was just numbers on a GPS," he tells KSL. "If you have something that looks official, most of the times people will treat it official."
First Female Afghan Rapper Talks Music, Difficulties, Life After Taliban
Meanwhile, Landsberg is proud to have created something out of nothing—which, just so happens to be Zaqistan's motto—kind of.
"That's sort of the official, unofficial motto of Zaqistan," Landsberg says. "Something from nothing."
For more entertainment, music and pop culture updates and news, follow Max Page on Twitter