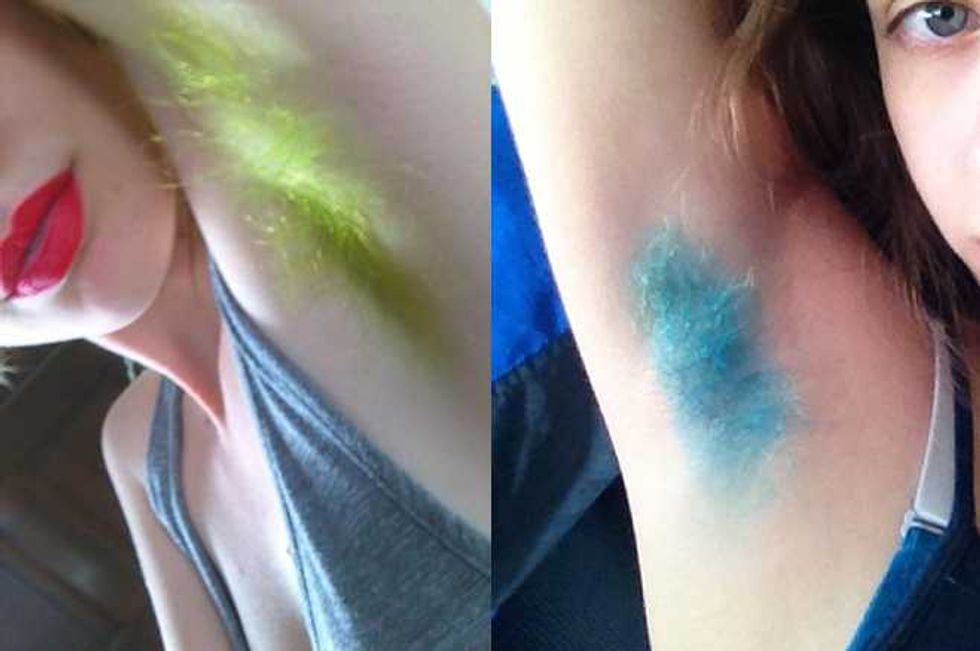 Roxie Hunt, a Seattle stylist, always wanted to experiment with armpit hair. When she dyed a customer's pits a vivid shade of blue and posted the photos on her blog, voila, a new trend was born.
Are you grossed out by female armpit hair? Too bad for you! It's already a thing.
Hunt's armpit pictures have more than 32,000 shares, and women are displaying their festive dyed armpit hair all over Twitter and Tumblr.
This beauty trend has the advantage of being both fashionable and upsetting, especially to men. It's fun to know you have the power to empty a room of males, merely by raising your arm.
But let's face it. Fashion trends are all about women trying to impress other women. And I'm impressed.
I'll bet Madonna is mad. Her pits are so blah compared to these peacock underarms!
How do you feel about this trend? Is it a winner or a crime against humanity? Weigh in below.