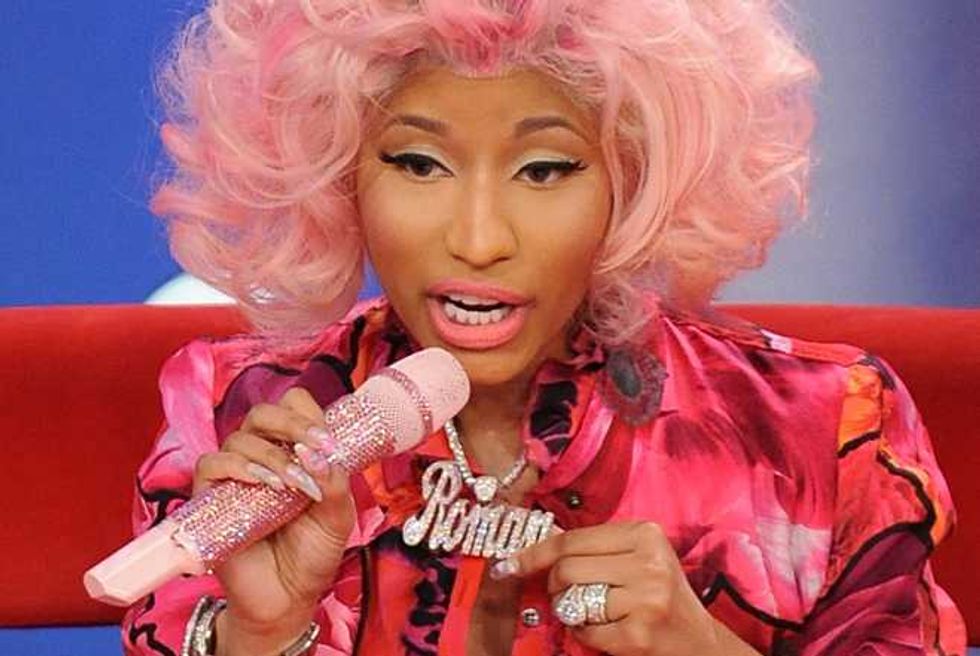 The Internet is abuzz with stories about Nicki Minaj "endorsing" Mitt Romney for President, based on a boast in her "Mercy" freestyle.  What would the world look like if every rap boast was taken literally? Let's imagine...
"TWO CHAINZ' UNUSUAL END-OF-LIFE REQUEST: 'BURY MY BODY UNDERNEATH THE GUCCI STORE'"
"RICK ROSS IS PERSONALLY ACQUAINTED WITH THE PANAMANIAN GENERAL MANUEL NORIEGA"
"JAY-Z: I SPEND MY FREE TIME 'PLANKING' ATOP MY FORTUNE"
"TIMBALAND LITERALLY LIVES NEXT DOOR TO HANSON"
"NOTORIOUS B.I.G. GOES EVERYWHERE WITH HIS GUNS IN HIS SHOES"
"REALLY: LIL WAYNE WISHES HE WAS BORN WITH TWO PENISIS"
"GOODYEAR BLIMP SINGS ICE CUBE'S PRAISES"