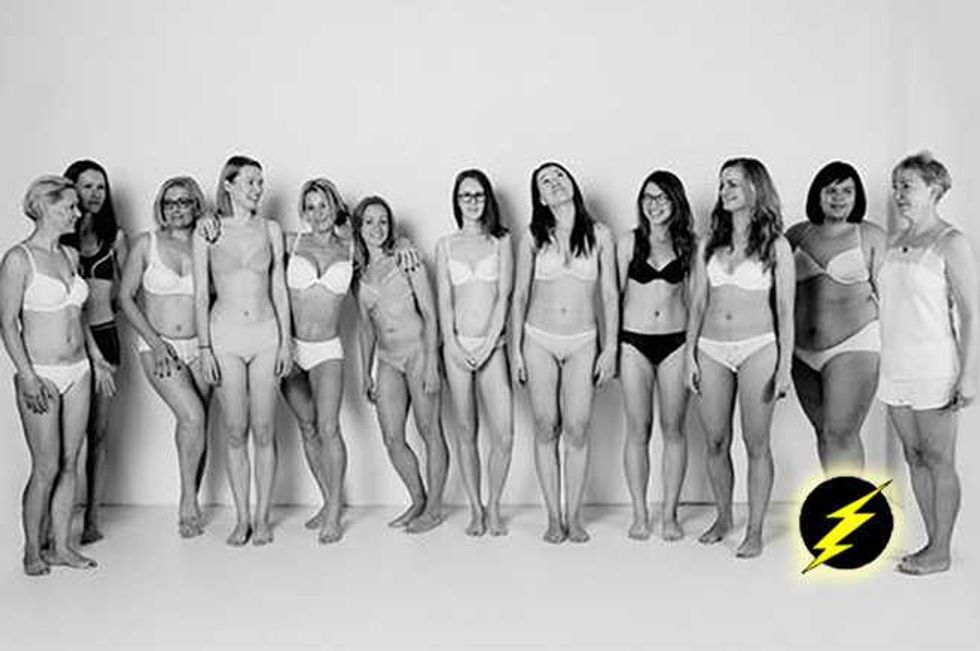 Like many women I have always had body issues.
Fat, stretch marks, cellulite—my list is endless and whilst my logical brain accepts that the way I look is not as important as the kind of life I lead, my emotional brain buys into the continuous pressure heaped on us to be "perfect."
Women all over the world lead incredibly diverse lives with different influences and very different external circumstances, and yet, what so many of us have in common is the desire to boast a "perfect" physical exterior and the inevitable feelings of inadequacy when we don't match up.
So I was intrigued to read about a thought provoking online photography project called We Women run by three Lithuanian women.
Neringa Rekasiute and Modesta Kairyte, two of the authors of the project, believe that the sexualization and faultless, flawless body images perpetuated by the media have direct negative consequences on society. The pressure fosters permanent female dissatisfaction with their bodies and leads to poor self-esteem. They felt it was time to speak out about these issues.
"The standardized beauty cult is especially strong in Lithuanian society and media. Media tends to sell the perfect woman image which is one dimensional and usually photoshopped. We are perfect with all our stories, scars and experiences."
Beata Tiskevic, a well-known actress in Lithuania put a call out on Facebook for women to send in their stories and to participate in the project by being photographed in their underwear.
The response surprised them all.
"We were crying while reading those messages….women were writing about bulimia, anorexia, fat shaming, skinny shaming. This project showed us a lot of deep scars in our society," Tiskevic says.
The result features a fascinating series of 12 black and white portraits of women stripped down to their underwear looking at their reflection in a mirror.  They are confronting their insecurities. Seeing their body for what it is: not something to be ashamed of or objectified but as part of them and an embodiment of the whole of them including their personality and inner feelings.
Rekasiute explains, "It was a healing experience for all the participants and so inspiring for us all."
The project has been greeted with enthusiasm and interest by Lithuanian media and society and serves as an important reminder that a positive body image is empowering.
There is so much more to a woman than her appearance—when are we going to get to a day that we don't need to talk about it anymore?