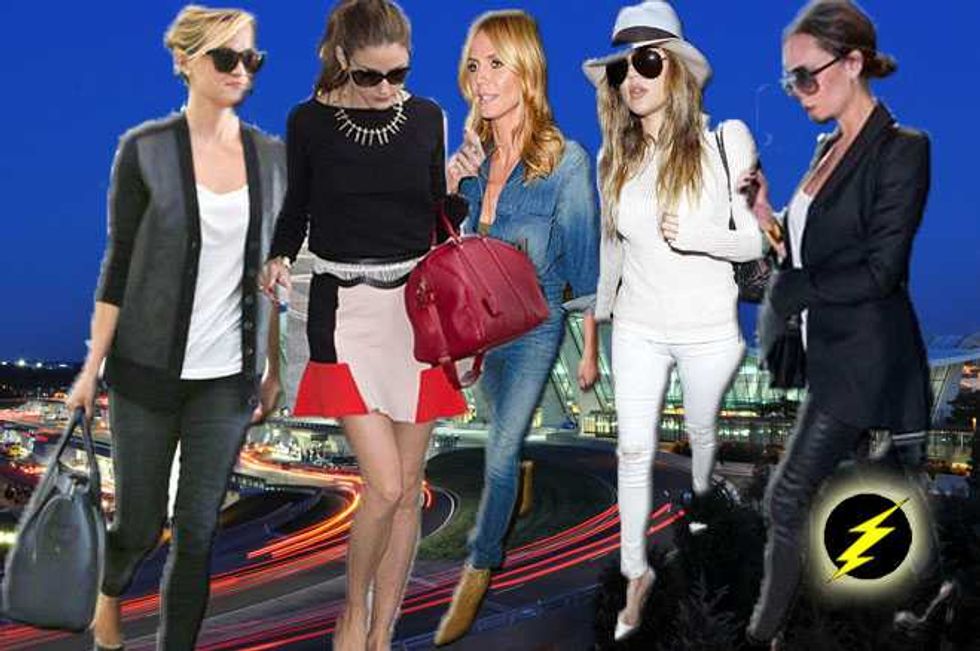 Are you going on vacation this year?
What do you wear to travel long haul?
Jeans? Sweats? Or a full on stylist put together outfit complete with sky rocket heels? (No prizes for guessing which of these three the Kardashian Klan opt for).
Some celebrity travel attire has to be seen to be believed. Now obviously they don't fly coach so have all the room they need to change mid air, but even so—could you squeeze your feet back into a pair of tiny stilettos after a 12 hour flight?
Check out our gallery and let us know what you think...