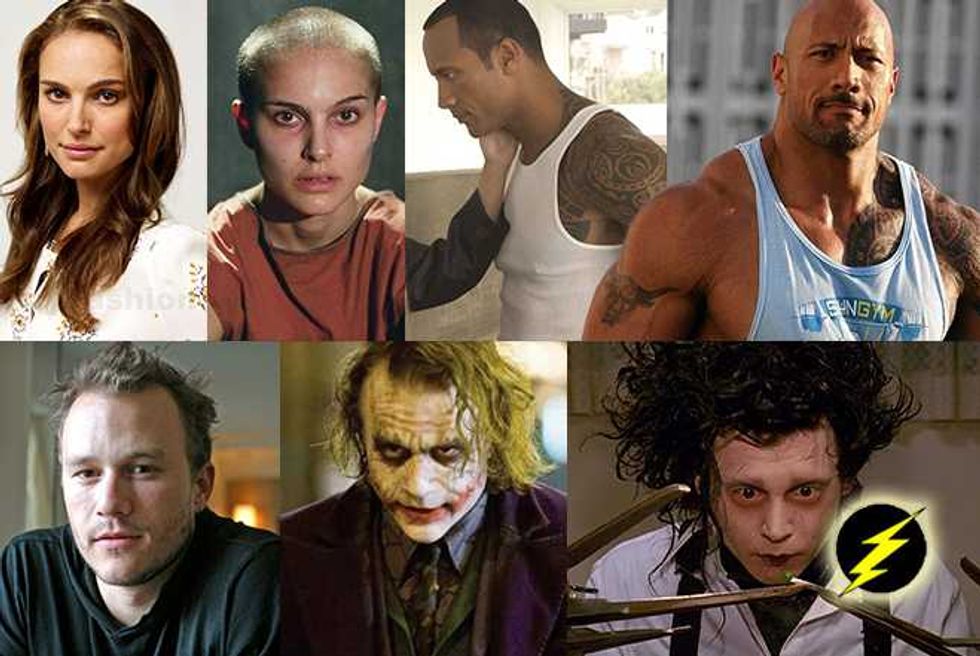 Movie Role Makeovers
Some actors will do anything for their craft—and of course the $$$ paycheck.
Which Actors Hate Their Own Movies?
When they commit to a role, they really commit, and that can be a lot harder than it looks. From piling on the pounds, to starving themselves down to an unnaturally skinny weight, to growing alarming facial hair to spending literally hours and hours in the make up chair—their dedication to their role is commendable.
The Most Scandalous And Sexy Movie Scenes In History
So it begs the question, what would you do for a movie role? I don't know about you, but it all looks like a lot of hard work for me. Pass the nachos.
Movie Role Makeovers
Movie Role Makeovers