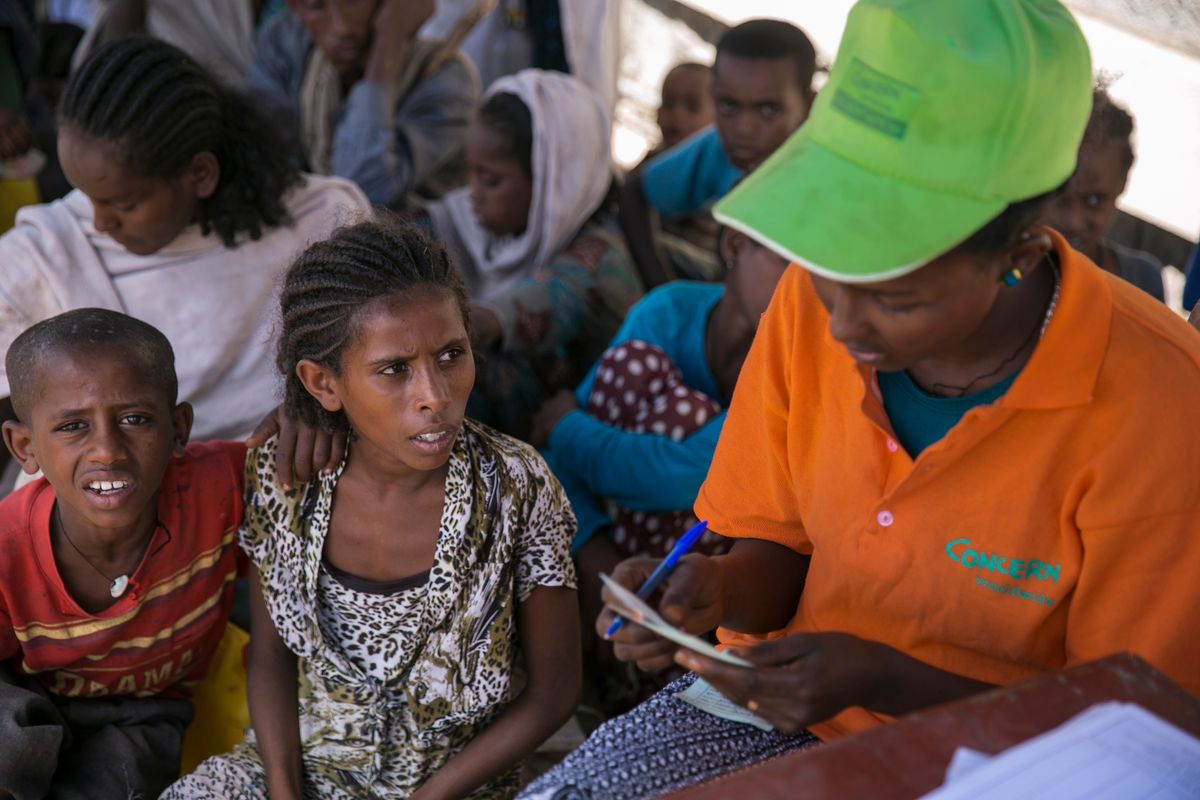 Photo: Keiran McConville | Concern Worldwide
U2 has made a name for themselves over the past few decades and have gained a serious fan following. They have just finished their Joshua Tree tour that spread across the United States, playing the classics from their 5th studio album, first released more 30 years ago. They also announced the big news that brand new songs and an upcoming tour are in the works, but there's a bit of history even the biggest U2 fan may not know about the band. The song "Where The Streets Have No Name," recorded in 1986, has an interesting backstory linked to an Irish charity called Concern Worldwide, which is still saving lives around the world today.
Concern is credited with first taking Bono to Africa and sparking a lifetime of humanitarianism. On one particular trip with Bob Geldof, walking through the streets in Ethiopia, Bono stopped, astounded by the poverty and lack of infrastructure and said; "How does anything happen here? How do they get their mail? The streets have no name." Which eventually led to the hit song you're sure to have heard since its 1987 release.
The iconic song is still popular today having racked up over 22 million plays on the comparatively new song-streaming service Spotify, while both Concern and Bono continue their charitable endeavors around the world. Concern spends 92 cents of every dollar on programs for those most in need, dividing the rest between fundraising and administration with offices in Dublin, London, Chicago and New York. Their programs are far from these cities however, with over 4,000 humanitarian staff scattered across 26 of the world's poorest nations, staying after the cameras leave to help those in desperate need. They reached over 9 million people last year alone.
Bono and Bob Geldof visited Ethiopia in the 1980's, seeing those in desperate need, dying of starvation and various causes, yet over 30 years later, people across Africa are still battling starvation and are still dying from lack of basic necessities like clean water, food, and health facilities. Concern was founded almost 50 years ago by friends getting together to help those suffering famine in Biafra in 1968, and in 2017 Concern workers were still on the front line fighting the famine in South Sudan. Famine has subsided for the moment, but thousands are still dying of starvation and are in desperate need of our help. Concern Worldwide are there saving lives every day, but they can't do it without our help.
Concern is one of the most efficient and trustworthy NGOs of its size, with a gold-rating by Guidestar. Just $30 provides emergency food to save the life of a malnourished child. You have the power to help give the starving men, women, and children around the world a second chance at a happy, hunger-free life. Use that power and help Concern continue saving lives for years to come.
Concern Worldwide needs your help: Follow this link to help save those dying from starvation