Right on cue, Twitter's resident army of white nationalists and people who believe in "reverse racism" are freaking out because the hashtag #DearWhitePeople is trending.
Dear White People, of course, is the name of a razor-sharp, funny, and timely Netflix show, which dropped its third season at midnight last night.
The show tells the story of a mixed-race protagonist, the ironically named Sam White, who runs a radio show entitled "Dear White People" at her elite university. Mostly, the show provides a glimpse into the experiences of various black students at the fictional Ivy League school, as they struggle with things like aggressive cops, blackface parties, secret societies, and the ordinary vicissitudes of student life.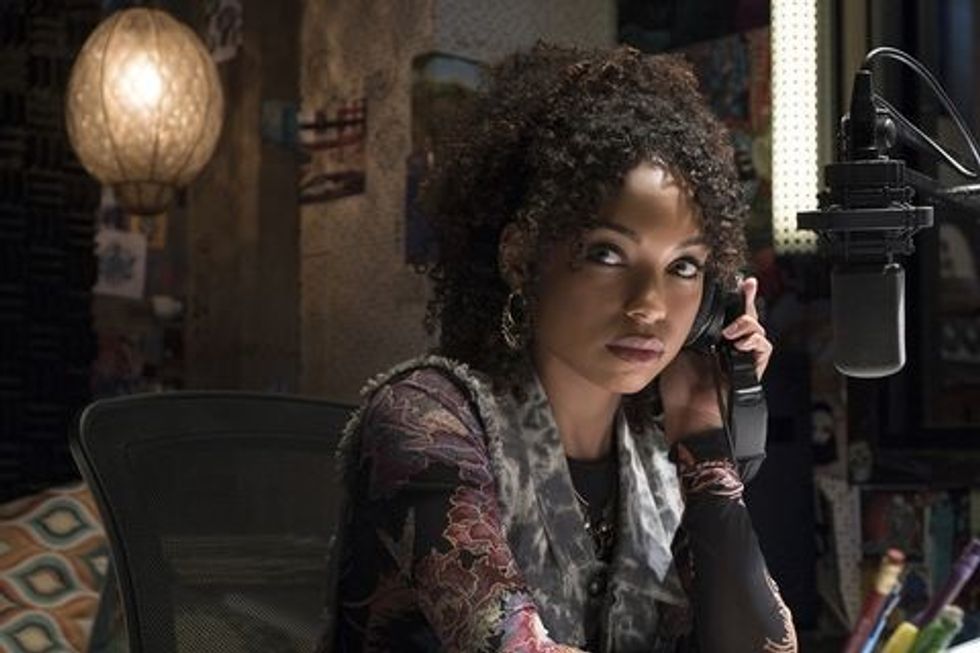 Image via Oprah Magazine
For racists on Twitter, though, the fact that the show's name is trending has presented another opportunity to defend the white race (a race which, if anyone's forgotten, has always held the lion's share of the power and wealth in America and which has built an empire on the subjugation of other races).

Some Twitter users have even called for a show called #DearBlackPeople or turning the hashtag into pro-Trump propaganda, while making the case that white people have become a persecuted race, "like Jews."
If any of these folks happened to actually watch Dear White People, they might realize that the show actually doesn't demonize its white characters. It features white and non-black characters and has actually been criticized by some people of color for not being radical enough. In a way, according to critic Jason Johnson, it refuses to ever really lash out at the "white allies" on the show, instead selling a version of "faux wokeness to its audience" that features "sanitized jokes...about black pain." That's not to mention the fact that its seminal relationship is between a mixed-race woman and a white man, who calls the cops at a party (resulting in a near-shooting) and later is forgiven for it.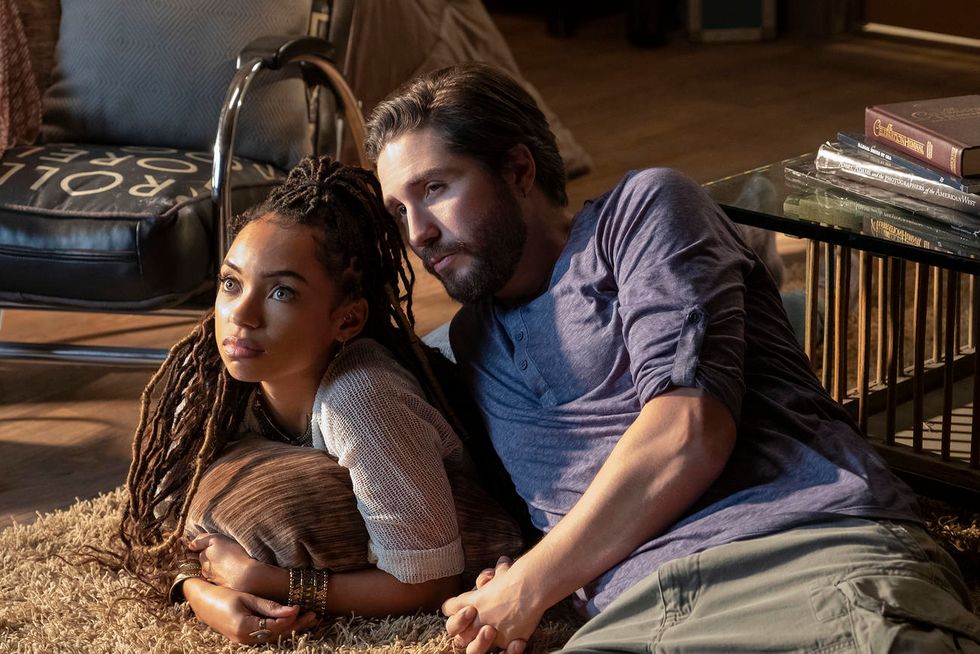 Sam and GabeImage via TV Guide
Clearly, there's a long way to go in terms of creating television that does justice to the experiences of people of color. Nothing makes that more obvious than the fact that since the start of the American entertainment industry, (until modern pushes for diversity have challenged the status quo) it has been relatively rare to see a well-acclaimed show or movie that features a majority of people of color in leading roles.

This is because the movie industry and media have always favored white stories, and that's simply because the media is a mirror of larger national and cultural trends. America has been practicing systemic racism for centuries, shifting from slavery to Jim Crow to the prison industrial complex. And yet, those words will fall on deaf ears to people who preach ideas like "equality" and "tolerance," ideas that ultimately uphold a society that is built on a racist foundation, which can only be actively dismantled when it's addressed by policy reforms. These ideas will fall on the deaf ears of people who can't or won't understand that all white people benefit from racist systems, and hold subconscious biases towards people unlike themselves that the media usually helps to reinforce—as well as people who won't admit that the first step to actively addressing some of the racial divides that plague America today is changing the media that helps perpetuate these biases—because one of the best ways to address these biases is to actually listen to the voices and watch the work of people of color…
Anyway, all that said, Dear White People is a funny TV dramedy, one that happens to focus on the perspectives of black young adults as they deal with internal and external oppression, struggle with relationships, and attempt to find themselves in an institution crafted for and by white people. It's become misconstrued by the ire of misguided, cultish white nationalists who can't take a much-deserved jab, much less a long, hard, and very necessary look at themselves.