FILM
TLDR: Jesus wasn't white.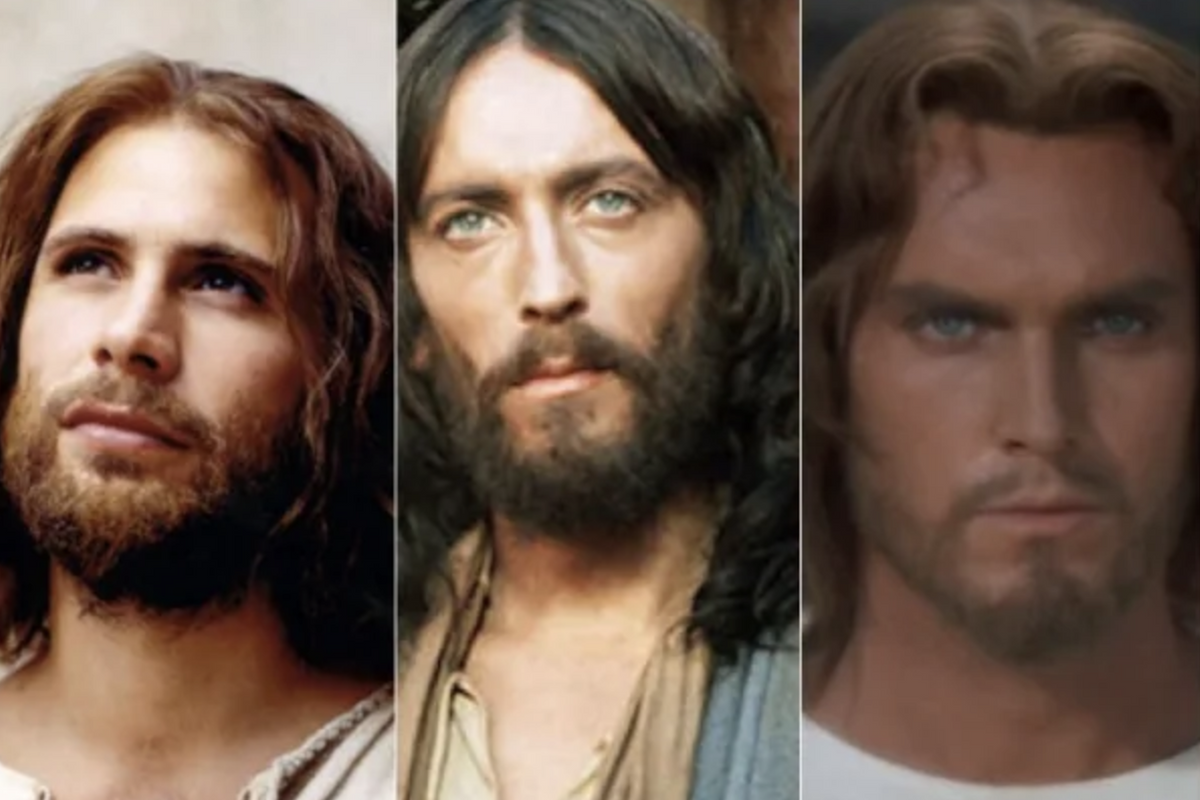 God
Identity politics have come to the forefront of Hollywood and its history of problematic casting.
With the success of movies like Crazy Rich Asians and Black Panther, the industry is beginning to recognize there is an audience other than white dudes. Recent debates question the justification of color-blind casting for movies like the new Spiderman franchise and the live-action The Little Mermaid. Casting is political when it comes to how a characters's race, gender, sexuality, and mental/physical conditions are portrayed.

This week, Scarlett Johansson, an actress with history of whitewashing roles, responded to scrutiny over her role as a trans-man. In an interview with As If Magazine, she said, "You know, as an actor I should be allowed to play any person, or any tree, or any animal because that is my job and the requirements of my job." She's since claimed her words were taken out of context, but frankly, that excuse is lame. She said what she said.
Johansson isn't the only white celebrity existing in troubled, ignorant waters. These other actors have fumbled, too. Sure, you can say it was a different time in 2016, but these unfortunate roles will remain in their filmography forever.
Emma Stone in Aloha
Emma Stone's filmography shares a common misstep with Johannson's: They've both portrayed Asian women. In casting Stone, the box office bomb, Aloha, whitewashed the character Captain Alison Ng, who is a quarter Chinese and a quarter Hawaiian. Cameron Crowe, the director, has since half-apologized for the miscast by defending how Alison was never meant to look Asian because her ability to pass as white was central to the character's narrative.
Emma Stone has also apologized for her performance in the 2015 film. Notably, Sandra Oh joked at the 2019 Golden Globes that Crazy Rich Asians "was the first studio film with an Asian American lead since Ghost in the Shell and Aloha." As it turns out, the best part of Aloha was seeing Stone's honest and awkward reaction to Sandra Oh.
Emma Stone Apologizes To Sandra Oh For Asian Whitewashing www.youtube.com
Matt Damon in The Great Wall

Unsurprisingly, Matt Damon, still questionable for his "as a father of four daughters" remarks, made this list after playing the lead role in the US-Chinese production. The director, Zhang Yimou, defended his decision to cast Damon, asserting, "In many ways, The Great Wall is the opposite of what is being suggested. For the first time, a film deeply rooted in Chinese culture, with one of the largest Chinese casts ever assembled, is being made at a tentpole scale for a world audience." Although the role was never intended for a Chinese actor, it became a central example of whitewashing in Hollywood because the story centered a Caucasian man in the narrative.
The Great Wall - Official Trailer #1 www.youtube.com
Ben Affleck in Argo

Of course, Matt Damon's best friend and collaborator is on this list. While Argo is a noteworthy highlight of Affleck's career, it is also a point of contention. The director received a lot of backlash for casting himself as Tony Mendez, the CIA operator who exfiltrated six American filmmakers in Iran. Affleck's casting as Mendez was an abysmal decision and a missed opportunity to portray the Mexican-American hero accurately.
Argo Trailer (2012) www.youtube.com
Anyone Who Played Jesus, Ever

Joaquin Phoenix, Ewan McGregor, Rodrigo Santoro, Adam Bond, and Cliff Curtis have all portrayed Jesus in the past four years. None are of Middle Eastern descent (you know, like Jesus was). The miscasting contributes to the issue of Latinx and Caucasian actors getting Middle Eastern roles. Specifically, white actors playing Jesus feeds into the false narrative that Jesus was white.
Last Days in the Desert Official Trailer #1 (2016) - Ewan McGregor Movie HD www.youtube.com
Anyone Who Played Cleopatra, Ever

When news circulated that Lady Gaga and Angelina Jolie (frequently appearing in whitewashed roles) were being considered to play Cleopatra in the new film from Sony, the Internet was in flames. Back and forth debate over Cleopatra's origins has always questioned her Greek descent and debated African heritage. Although, historians now believe Cleopatra was biracial. The continuation of whitewashing Cleopatra would contribute to the erasure of African history. Productions should prioritize correct representation the iconic leader.
Cleopatra - Trailer www.youtube.com