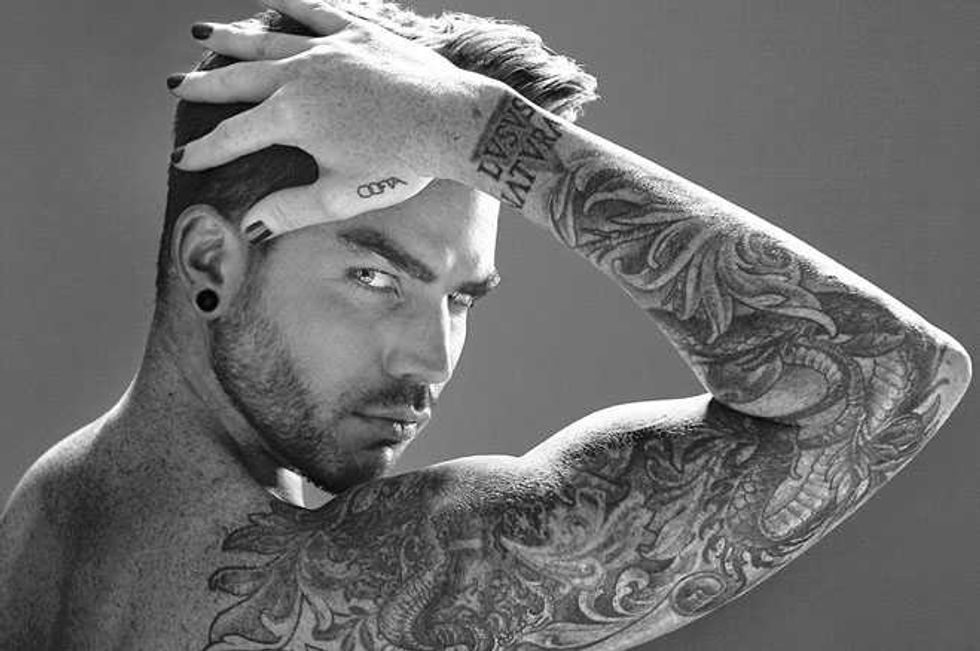 adam lambert facts
If you love American Idol, Adam Lambert is probably a god to you. (Kelly Clarkson can be the goddess).
Adam is fierce and fabulous, and that voice could make the deaf hear a miracle.
He's got great looks (often enhanced by "guyliner"), raw talent, and stage presence up the wazoo. He's a force in the LGBT community, wowed Glee fans worldwide, and has even sung with the rock band, Queen!
He's only 34-years-old and has already reached the top. You think you know all there is to know about the amazing Adam?
Think again. These 5 facts will stun even the biggest Glambert.
Listen To Adam Lambert's New Single 'Welcome To The Show,' Featuring Laleh
1. He's Gingeriffic!
We all know Adam with his jet black hair which always pairs well with his leather get ups and fingernail polish, but did you know he's a born redhead? According to PPcorn, he used to wear his hair natural until he came to fame on American Idol. Would he have the same swagger with a carrot top? Guess we'll never know if redheads rock as hard. Guess the curtains don't match the drapes in the Lambert home!
Haters Petition To Stop Adam Lambert From Performing In Singapore
2. He's Got Lungs for Days
Sure, we know the boy can sing, but according to Time Out Beijing, Adam can hold a note for 22 seconds straight! How can he do it? He was actually trained in opera before going all rock and roll on us. He's probably a great swimmer with lungs like that too. Who knows, perhaps we'll catch Lambert in an underwater production of The Little Mermaid in the future!
3. He's Got a Major Pet Peeve
He seems super chill and as friendly as a puppy, but Adam's got one major issue with people according to an interview with Buzzfeed. He can't take it when someone cannot maintain eye contact. So next time you're face-to-face with Adam (which will probably be never, but just in case) keep your peepers glued to his. Heck, it's not too hard, his blue eyes are captivating.
Adam Lambert & Leona Lewis Soar With Their 'Girl Crush'—Watch Now!
4. His Favorite Word Will Surprise/Repulse You
Cover your eyes if you're under age 12 or super naive, but Lambert likes cunt. Well the word anyway. Yep, he also told Buzzfeed that "cunt" is his favorite word. We're not sure how he fits it into everyday conversation, but the man's certainly no novice when it comes to expressing himself. Heck, "Cunt" could be his next chart-topping hit!
5. He's One of The Chosen People
Did you know that Adam is Jewish? His mom's a Jew and he was raised as one too as per Adam Lambert TV. He must have sung the heck out of his Torah portion at his Bar Mitzvah. Mazel Tov Adam… you surely are a Jewish star in every way.
Adam Lambert Is Looking SMOKIN' HOT!
Don't you feel closer to Adam Lambert now that you've got the inside scoop? Whataya Want from Me? I had to share these juicy secrets with you!
adam lambert facts
adam lambert facts