Trending
Do you deserve a place in the Beyhive? Find out how well you know Queen B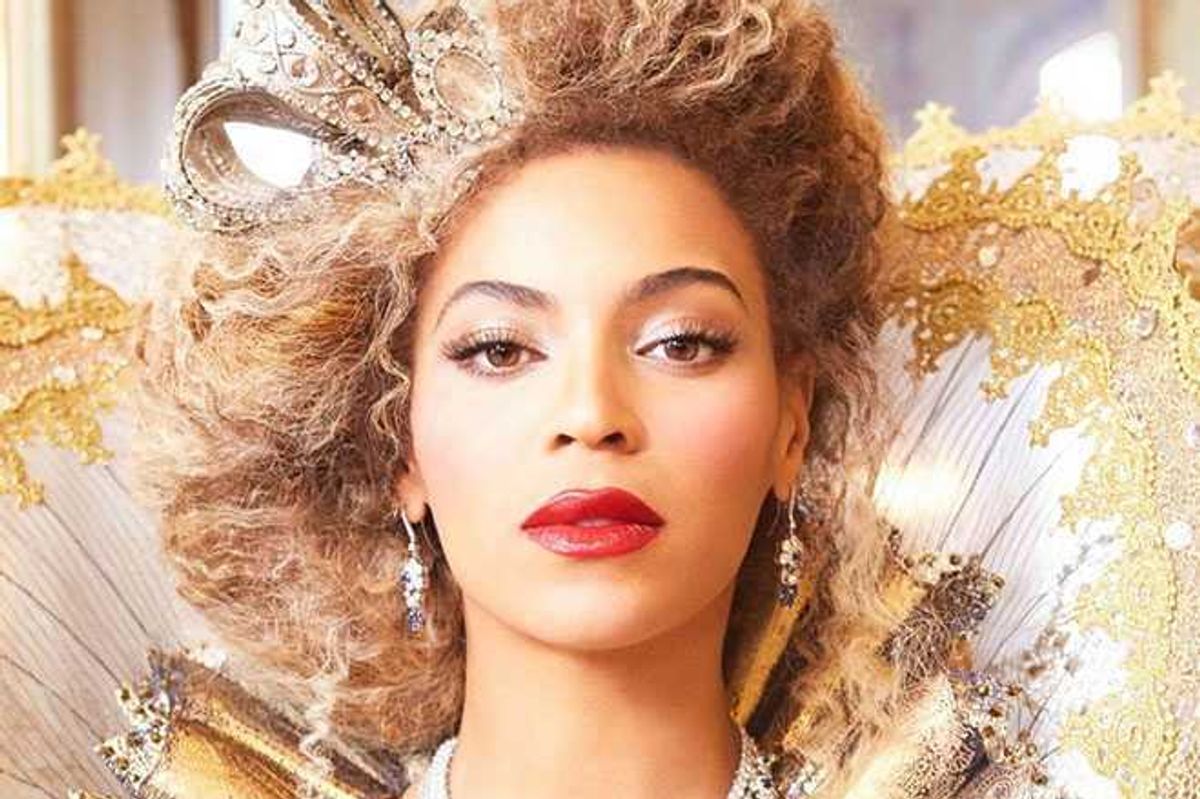 Beyonce unusual facts—even the most devoted member of the Beyhive may learn a thing or two —although, yeah, we doubt it...
These days, all anyone's wondering about Beyoncé is who the hell Becky with the good hair is.
But there's more to the songstress than rumors and reads.
The stunner has been in the spotlight for years, and has become a success that surpassed even her wildest dreams.
While the most devoted member of the Beyhive may know more than most about the superstar—and Jay-Z surely has special insight—there is lots to uncover about the Grammy-winner that will no doubt surprise you.
Who Run the World?
Beyoncé!
Beyonce unusual facts : 1
She's Her Own Melting Pot
According to BoomsBeat, the singer is a mix of Native American, African, Irish, and French heritage.
All those backgrounds blended into one makes for a Flawless female.
But Pretty Hurts, doesn't it Bey?
Beyonce unusual facts : 2
Sporty Success
In 2007, as per Vibe, Queen Bey became the first non-athlete or non-supermodel to grace the cover of Sports Illustrated's swimsuit issue.
If She Were a Boy she'd want to see herself nearly nude on the cover too!
Beyonce unusual facts : 3
Hot Mess
The Richest suggests that in an interview on Watch What Happens Live with former girl group mate, Kelly Rowland, Rowland revealed that Bey is a total slob.
Good thing she's a millionaire so she can hire maids to handle her crap.
Beyonce unusual facts : 4
Number 4 is #1
People magazine notes that Bey loves the number 4.
She was married on April 4, her mom's birthday is January 4, her own birthday is September 4, and her hubby's is December 4!
She shoulda named her latest hit "Four-mation!"
Beyonce unusual facts : 5
Yes, "Bootylicious" is a Real Word
Once the word "bootylicious" became popular thanks to Destiny's Child, it was added to the Oxford English Dictionary.
Feel free to use it in a sentence.
Beyonce unusual facts : 6
Bey is Fierce, Sasha Fierce
As per Capital Xtra, Bey uses an alter ego, Sasha Fierce, in order to maintain her sexy and provocative stage appeal.
In real life, I guess she's a total priss.
Too bad for Jay-Z.
Beyonce unusual facts : 7
She's Charitable
While most of the loot Bey makes goes into an ever-expanding bank account, she does have a giving side.
Capital Xtra notes that all the money she made from her role in the movie Cadillac Records went to Phoenix House, a drug and alcohol addiction rehab charity.
Beyonce unusual facts : 8
She's Connected to Ed McMahon
Suggest tells us that at the tender age of 12, Bey was a contestant on the popular talent show, Star Search.
She performed with her girl group, Girls Tyme.
A star was literally born!
Beyonce unusual facts : 9
30-Minutes or Less
While Bey is devoted to a healthy diet and plenty of exercise to keep her booty licious, NY Mag notes that her weakness is pizza, and she eats some every Sunday.
Wonder how much she tips the delivery boy?
Beyonce unusual facts : 10
Once a Hustler, Always a Hustler
According to Buzzfeed, when Bey was a wee one, she'd charge house guests $5 a pop to watch her perform!
Little did they know how much more they'd pay in years to come… if they can even snag a ticket.
Hey, if you want the Queen to Dance for You and you want to Listen, you'd best pay up!
By now, you must be Drunk in Love with Bey.
She is Irreplaceable after all!
Who Knew Wednesday—Brandi Glanville Unusual Facts
Who Knew Wednesday—Andy Cohen Unusual Facts
Who Knew Wednesday—Britney Spears Unusual Facts
Who Knew? Wednesday—Katy Perry Unusual Facts
Who Knew Wednesday—Kelly Ripa Unusual Facts
Who Knew Wednesday—Hillary Clinton Unusual Facts
Who Knew Wednesday—Donald Trump Unusual Facts