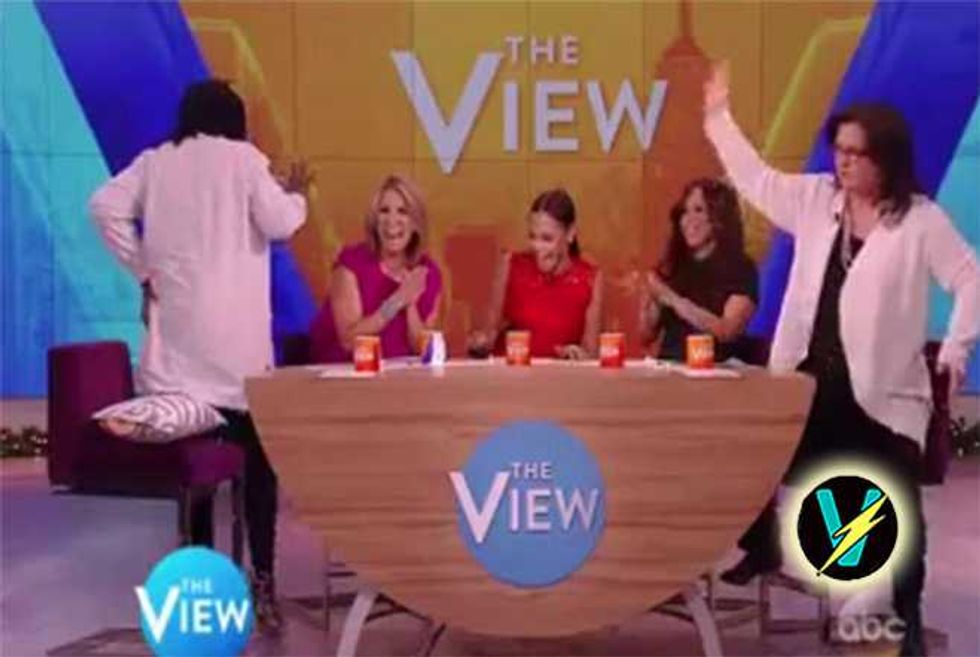 whoopi goldberg farts the view
Whoopi Goldberg cut the cheese on her hit show The View Wednesday morning, and no, they weren't doing a segment on brie.
Rosie O'Donnell immediately fingered the breakfast burrito, while singer Ashanti suspected the flu shot was to blame.
Whatever the case, the cast was nearly suffocated by Whoopi's cushion.
NeNe Leakes Throws Major Shade At The View After Super Awkward Interview
"Why would I want to inject something into my skin that's going to make me sick," Ashanti argued, and that's when Whoopi's booty sounded off.
The 59 year-old Ghost star rose from her seat, as if propelled by some mysterious force, and fanned the back draft.
Fired 'The View' Producer Sued Rosie O'Donnell This Week For Bullying
When the fumes settled, Whoopi returned to her launching pad where she sighed, "I feel so much better now."
This recent blast off makes Whoopi a repeat offender.
In 2011, perhaps as an homage, Whoopi offered Homeland star Claire Danes a similar anal salute.
The View Turns Battle Of The Divas As Massive Egos Collide
Watch (and listen to) Whoopi's most recent blast off below.