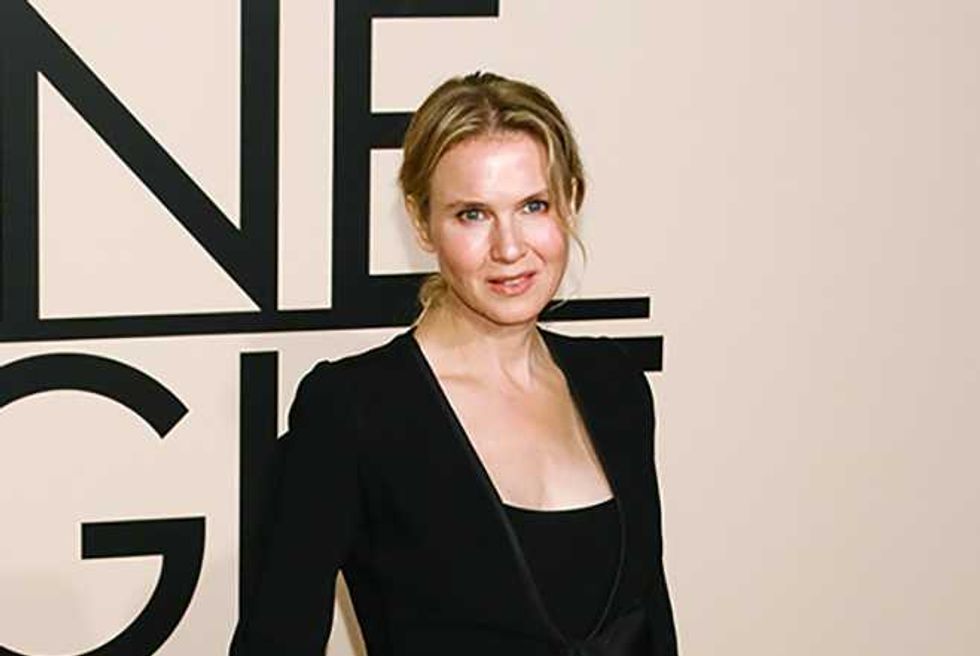 Wowsa!
Is it a case of age or scalpel?
Either way Renee Zellweger is looking remarkably different from her old self.
The 44-year-old sent the plastic surgery rumor mill into overdrive after appearing at an Armani event last week practically unrecognizable from her old Bridget Jones Diary and Jerry Maguire days.
Renee Zellweger plastic surgery reports are swirling due to her dramatically different face—Photo: Getty
Zellweger's eyebrows appeared markedly more raised and her eyes much wider—prompting speculation that she has undergone a brow lift or at the very least a very large dose of Botox.
Renee has been noticeably low key these days after taking a break from acting to focus on her personal life. Her next movie, 4 1/2 minutes is out next year.
Well, she certainly still knows how to get press attention, that's for sure.
So, what do you think? Is Renee looking au naturel or plastic fantastic?
Sound off in comments below and tweet us @Popdust