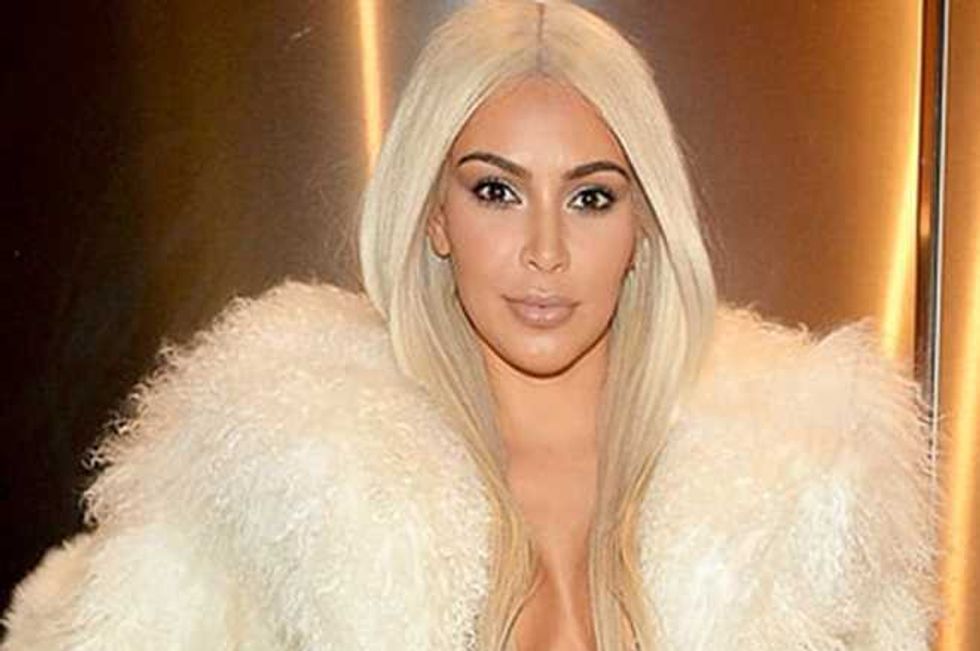 Kim Kardashian made her official post-pregnancy debut on Thursday as a blonde, attending her husband's fashion and album launch party at Madison Square Garden in New York.
It was Kanye's night and anticipation was sky-high.
What better occasion for Kim to steal the limelight?
Last year during Paris Fashion Week, Kim did the same thing, taking up all the available Internet space with her startling platinum hair. This time, she was smart enough to wear a wig, but the effect was the same.
One might expect Kanye to resent his wife's penchant for stealing his thunder, but one would be wrong. Kanye knows where the money comes from, and it's not his fashion line.
Kim looked gorgeous, disguising her extra weight with a long fluffy fur coat, leaving her breasts out as compensation for covering her famous, monolithic appendage. However, literally dwarfed by her glamorous sisters, Kim looked somewhat outclassed.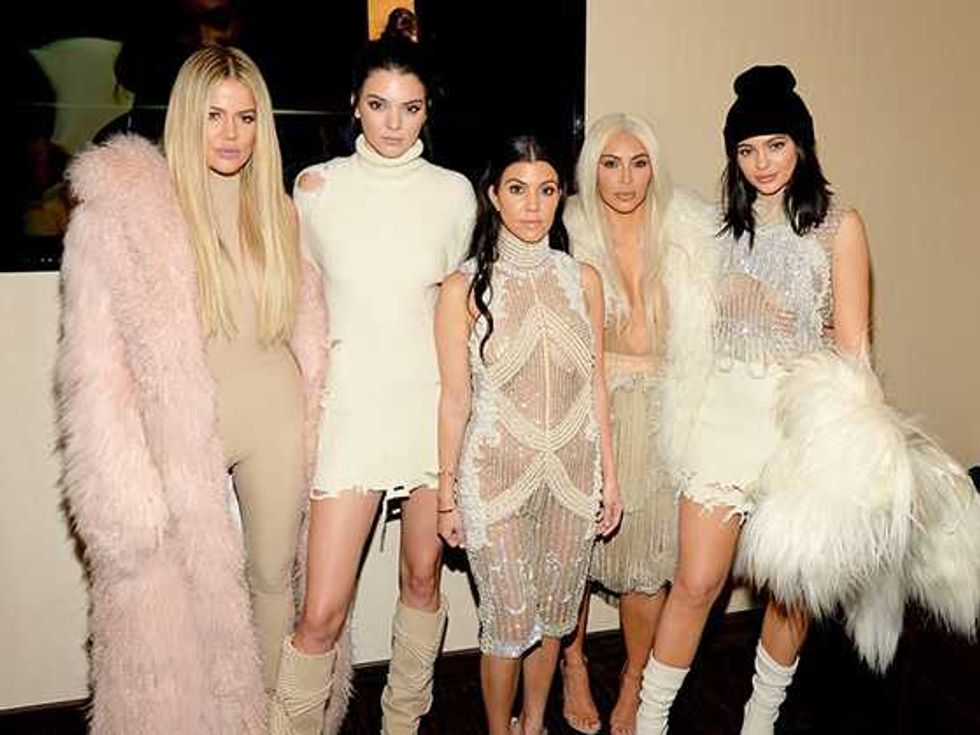 The show itself was typical Yeezy, meaning overpriced street-wear worn by models who were instructed 'NO SMILE. YOU ARE A PICTURE. NO SEXY POSING' by stage designer/artist Vanessa Beecroft.
Kim and fellow Kardashian-Jenner family members were dressed by French designer Olivier Rousteing, who joined then in the front row, but the furs were from Yeezy 3 collection. It will be wonderful to learn the price-point for the furs, since the sweatshirts from last season were $500 and up.
While Kanye's new album was blasting on the sound system, guests like Anna Wintour and Karlie Kloss seemed happy just to be part of the circus.
Naomi Campbell was there to give a Black Power salute.
At the end, according to the Guardian:
[Kanye] thanked Adidas for paying for the collection and then led the crowd in a chant of "fuck Nike," referring to his falling out with the company after a disagreement over royalties connected to his Air Yeezy footwear.
Wait, a few days ago we was mad at Puma! It's all so confusing when Kanye gets mad.
He wrapped up with this revelation to his audience:
To be creative director of Hermès was a dream of mine.
Uh-oh.