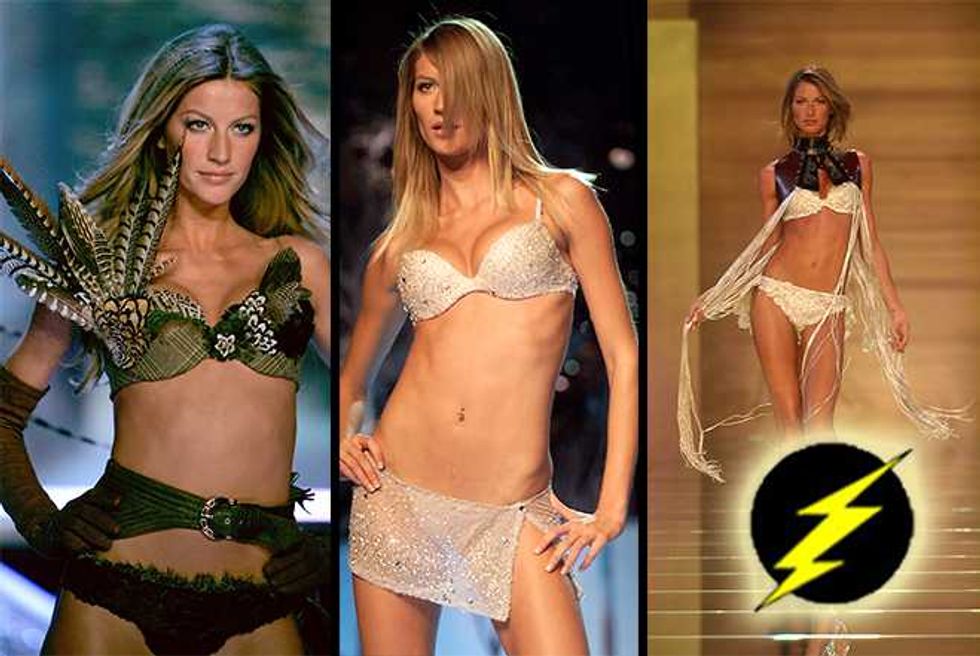 Gisele Bundchen burst onto the Supermodel scene in the late 1990s and hasn't looked back since.
Her catwalk days may be behind her now but after 20 years in the industry and two kids she's certainly still got it!
Gisele was one of the Victoria's Secret Angels from 2000-2007 and pioneered the 'horse walk' down the runway.  She has also has tried her hand at acting too, including a supporting role, appropriately, in The Devil Wears Prada.
Bundchen has been the highest paid model in the world since 2004 and in 2014 she was listed as the 89th most powerful woman in the world by Forbes.
She had a long relationship with Leonardo Di Caprio in the early 2000s and has been married to New England Patriots quarterback Tom Brady since 2009.  They have welcomed two children, Vivian in 2012 and Benjamin born in 2009 which have provided us with lots of happy family beach  pics.
Enjoy your retirement Gisele—you put the super in Supermodel!