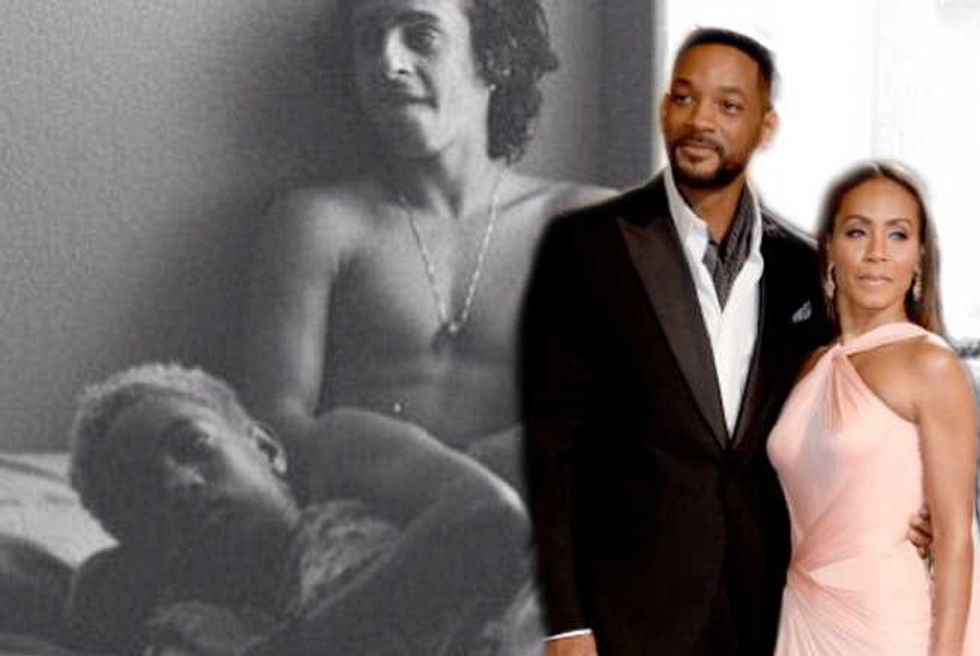 Will and Jada Smith are under investigation by child protective services over a picture of their 13-year-old daughter lying in bed with a 20-year-old man.
The controversial photo was posted on Kylie Jenner's Tumblr, and shows Willow curled up in front of shirtless Moises Arias.
Jada responded to intense public backlash by angrily insisting there was nothing at all sexual about the picture, but the Los Angeles Department of Children And Family Services are clearly not convinced.
"Social workers will also be talking separately with Willow, and they also want to talk to the young man in the picture with her as well," a source told RadarOnline. "This won't just be one or two visits with the family, and it will likely be an open investigation for at least a month, out of an abundance of caution."
What do you guys think - is this an overreaction on the part of authorities, or not?