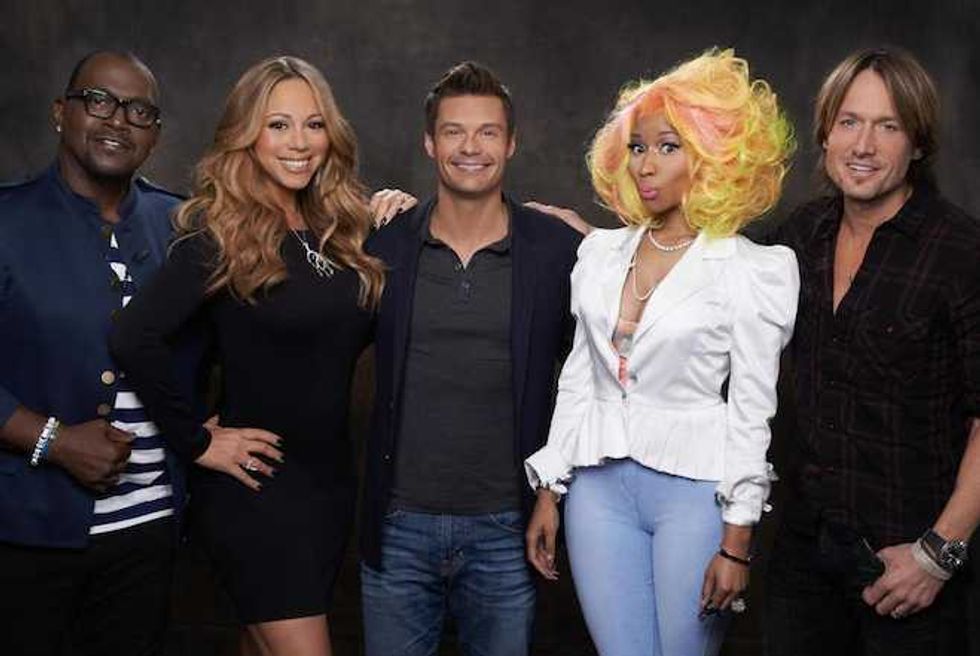 When Ryan Seacrest tweeted out a brand-new promotional photo for the 12th season of American Idol today, we were struck by the a continuing motif in the Idol promo shots—Keith Urban is always comically shunted off as far to the margins as possible. It happens in the shot released today:
And in Seacrest's Twitter picture:
And in the first leaked photo of the season 12 cast and crew:
And even in press conferences:
What's going on here? Sure, the man's decidedly second-tier, but don't the Idol people know Keith Urban is a sex god? Regardless, Urban can take solace in the fact that, Down Under, the producers of the Australian Voice have no problem putting him front and center:
Finally!
[Twitter]