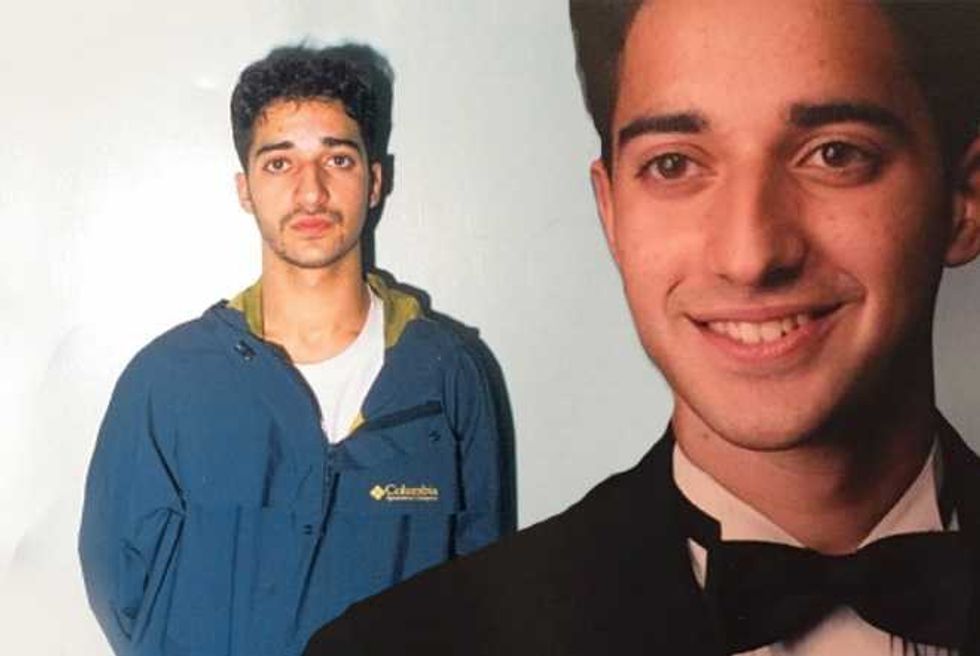 If you're one of the 5 million people who was utterly hooked on last year's Serial, you're going to be mighty happy to learn there's a new podcast detailing the case of Adnan Syed, on its way.
For those blissfully unaware, 34-year-old Syed has spent the past 15 years in jail, after being sentenced to life plus 30 years, for the murder of his ex-girlfriend Hae Min Lee back in 1999—Syed vehemently maintains his innocence.
The case garnered national attention last year after NPR reporter, and This American Life producer, Sarah Koenig, covered it in great depth, on Serial, her new weekly podcast.
The first season of Serial spanned twelve episodes, and, when it ended last December, listeners were left none the clearer as to Syed's innocence or guilt.
With more twists and turns than your average theme park roller coaster, and more holes than a lump of Swiss cheese—Syed's story was both compelling and infuriating, leading you from one minute totally believing he's innocent, to the next, totally believing he's guilty—to, finally, throwing you hands up and settling on, "Well, if HE DIDN'T DO IT, who the hell did?!!!"
Hopefully, we are going to be given the chance to find out finally, as last month, the Maryland Court of Special Appeals agreed to hear arguments from Syed's legal team, who are requesting a new trial on his behalf.
Syed's legal team is behind the upcoming podcast series, which is being produced by Rabia Chaudry, the lawyer who first alerted Koenig to the case, along with fellow attorneys, Susan Simpson and Colin Miller.
"[People are] still intrigued, they still want to know more," Chaudry told PBS' NewsHour. "They want Serial to do updates, and Serial isn't. So we will."
She went on to explain that the new podcast, which will broadcast every two weeks starting this Monday, and is titled, Undisclosed: The State v. Adnan Syed, will cover the case "in greater detail, from an investigatory perspective instead of a narrative one."
Please can we get some "closure"...please!!!!!