brandi glanville plastic surgery age Will Y'All Just Leave Brandi Glanville The Fuck Alone?
Brandi Glanville has committed the Hollywood cardinal sin of aging.
How VERY dare she?
The 43-year-old has shot down reports that she's had "tons" of cosmetic surgery, singling out the DailyMail for their recent story.
Douchebag Ben Stiller Tries To Play Down Dating Brandi Glanville
Parading around
brandi glanville plastic surgery age
The notoriously sanctimonious tabloid called Glanville out for "parading around" in tiny shorts, claiming her "changing face raises eyebrows following 'tons' of cosmetic work."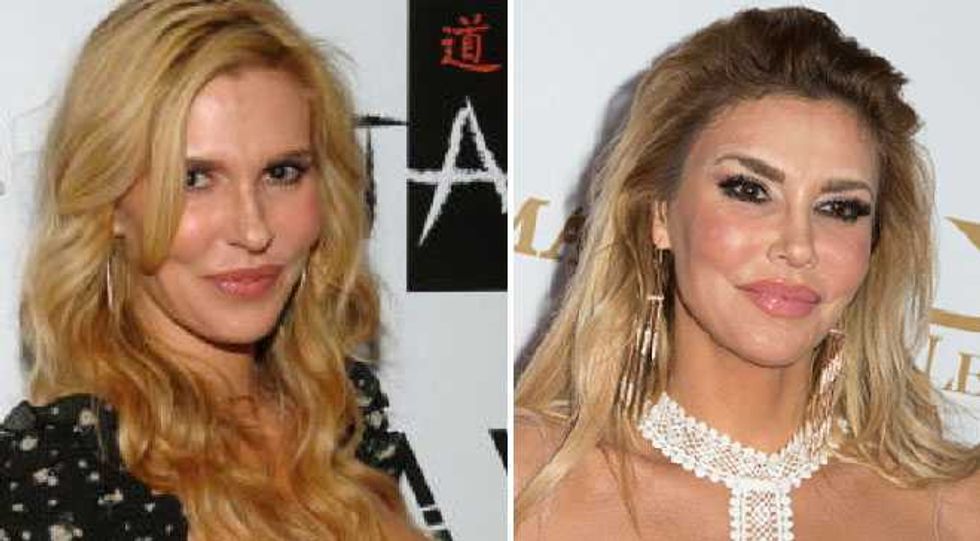 Glanville hit back via Twitter, claiming her changing looks are down to experiments with new make-up and hair, weight loss, and good old fashioned father time.
Dear @DailyMailCeleb I haven't touched my face I've tried out new hair &makeup lost some lbs &agree the Rhobh look wasn't my best but watev
Happy Birthday Brandi Glanville — You Don't Look A Day Over Fabulous!
Fresh faced beauty
brandi glanville plastic surgery age
She also tweeted out a photo of herself, fresh faced—and gorgeous—standing alongside former Real Housewives of Beverly Hills co-star, Carlton Gebbia.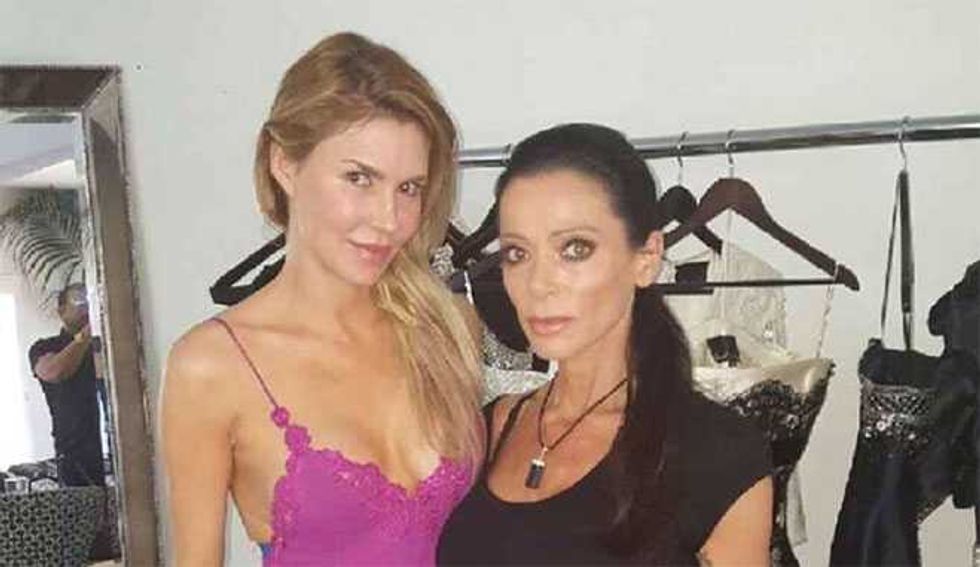 Pot kettle black
brandi glanville plastic surgery age
Carrie Fisher Wants You To STFU About Her Body And If She's Aged Well
Glanville captioned the photo:
Me almost makeup free yesterday am - pls people I'm getting older it sux trying new looks not surgery that's it!
The DailyMail article followed comments Broad City star IIana Glazer made about Glanville's appearance during an interview with Andy Cohen on Watch What Happens Live.
Sharon Stone With No Make Up Looks NOTHING Like Sharon Stone
"Haven't seen Brandi in a while ... her look has changed," Glazer said. "She's just changed, her face looks very different, ugh."
Talk about pot kettle black, sweetie.
Copped to procedures
brandi glanville plastic surgery age
We for one, totally believe Brandi—it's not as if she hasn't been honest about undergoing cosmetic procedures in the past.
She previously copped to undergoing Botox and fillers, and admitted it's tough to watch yourself on TV as you get older.
"Fillers and botox, and I've definitely made some mistakes but it's hard to watch yourself get older on television," she explained during an appearance on the talk show Good Work.
Melanie Griffith Posts Unfiltered Photo—Dares All The Haters To Hate
"I've definitely over-filled and I've definitely had some bad botox where your eyes drop."
At the end of the day, Glanville still looks a damn site better than many women half her age—so just leave her the fuck alone y'all!
For more entertainment, world, music and pop culture updates and news, follow Max Page on Twitter