"I think I've gotten quite good at casually telling people I'm going to be in a movie with Willie Nelson," says Yarin Brosh, casually, on his upcoming role in a movie with Willie Nelson, "you know, just like that." Yarin, a New York actor of Brazilian and Israeli descent, will be shooting later this year on My Cricket and Me, a film written and directed by Gabriel Barreto and Eliot Routh. The film will feature country music legend Willie Nelson in a pivotal role. "I can't say a huge amount at this point," clarifies Yarin, "but I can say that in one scene I'm helping a main character who's just had a finger chopped off. Yeah. It's that kind of a movie." He laughs.
Gabriel "Cricket" Ramsey (Barreto) is a young documentarian who has decided to be the subject of his own film. He revisits his post-high school jaunt as a roadie for country music star, Buck Bonham (Nelson). But, an interview with Bonham goes wrong when Gabriel is forced to reconsider the extent of his debauchery that summer. Out on the road, he and his camera crew are faced with brutality, kidnapping, forced glass blowing and more, as they attempt to retrace the path he carved out that wild summer…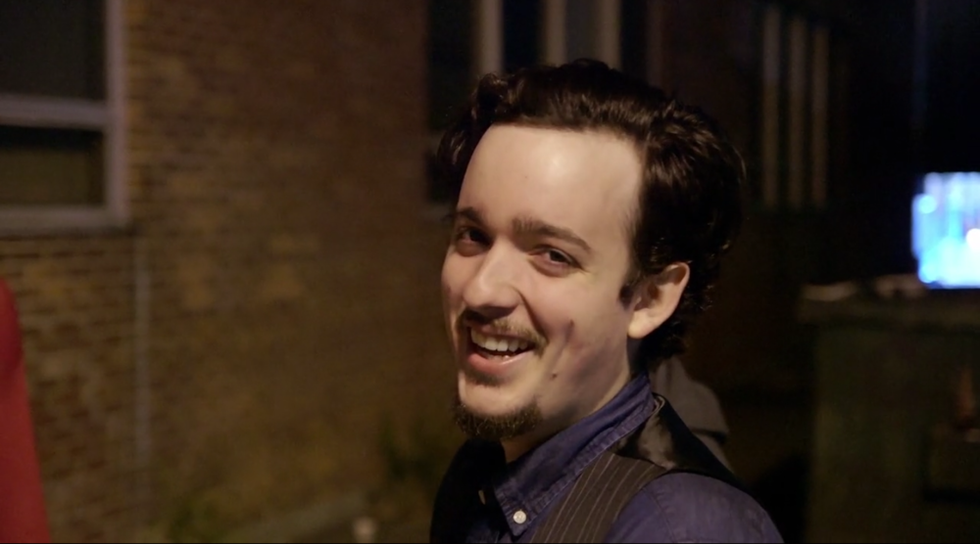 Gabriel Barreto
Nelson, the eighty-four year-old musician, personality, activist, and proud marijuana poster-grandpa is beloved all over the US. "He really is a quintessential American personality," weighs in Brosh, "he taps into this unique vein of the USA experience, blending conscience with that Texan 'can-do' attitude, and wrapping it all up in that music of his." Fitting then, that Nelson will be playing a role that is, essentially, himself. "I mean, who could do it better?" points out Brosh, voicing the opinion of most of the populace.
"The film is inspired by real-life experiences of Gabriel [Barreto]'s," say Brosh, "He really was a roadie for Nelson." Though reality was not as extreme as the film will be, the picture is indeed based on 'Cricket's time with Nelson in the early 2000s. "I really admire what he's doing, using his own experience to tell a story," says Brosh, "I'm happy to help him do that." Of course, Brosh's life is also far from dull. "Well, I've never toured with a country music star," he says, "but I grew up abroad, between Brazil and Israel, and I've now lived in the States these six years… I feel like the most exciting thing about me is my acting work."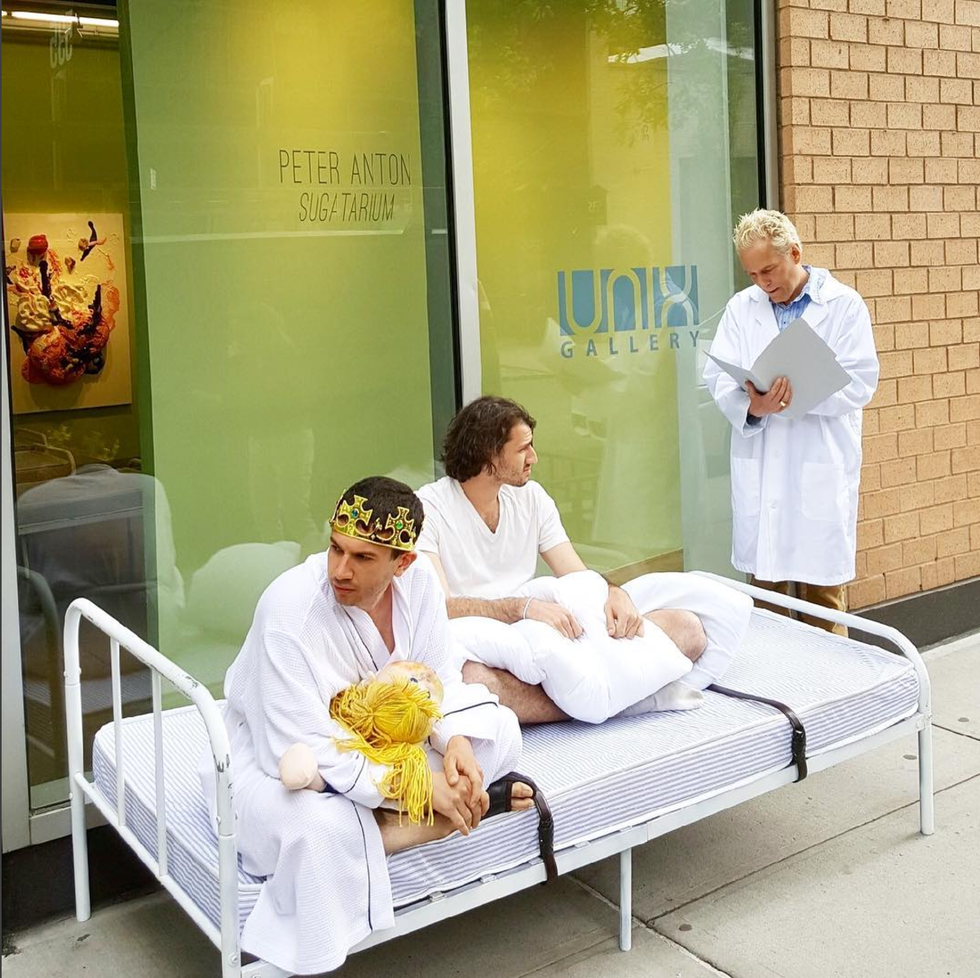 Yarin Brosh performing at Unix Gallery
Brosh is definitely a busy man, seemingly scattered to the four winds in terms of a performer's life. "I came to New York first for the New York Film Academy, then I went to the Atlantic Theatre School," he explains, "I've been working constantly since then. I did a play called Drunk Tank Off-Broadway, as well as a sketch show; I played an alien called Ramon who fed off people he found through dating apps in The Perfect Match, that was a fun one; and I'm currently slated for a bunch of projects: Genesis 22 at a mansion in Randall's Island; Lights Across the Field with Brickabrack; an art installation at Unix Gallery with candy artist Peter Anton where I play a sugar addict; and, of course, Cricket."
"I think they'll come for the stars, but they'll stay for Gabriel"
The indie film has even more pedigree than it would at first appear. Naturally, Nelson is a big draw, but the film also features Amy Irving (Barreto's mother, and Academy Award Nominee), Paul Williams (renowned composer and musician who wrote Rainbow Connection, and voice of The Penguin in The New Batman Adventures), well-known film and TV actor Dave Shalansky (Divorce, Grey's Anatomy, Nurse Jackie, Gilmore Girls and others), and music by indie-band Goolis. "It's great to be being seen alongside all these incredible people," say Brosh, "hard to believe I'm here, but quite happy to say I am."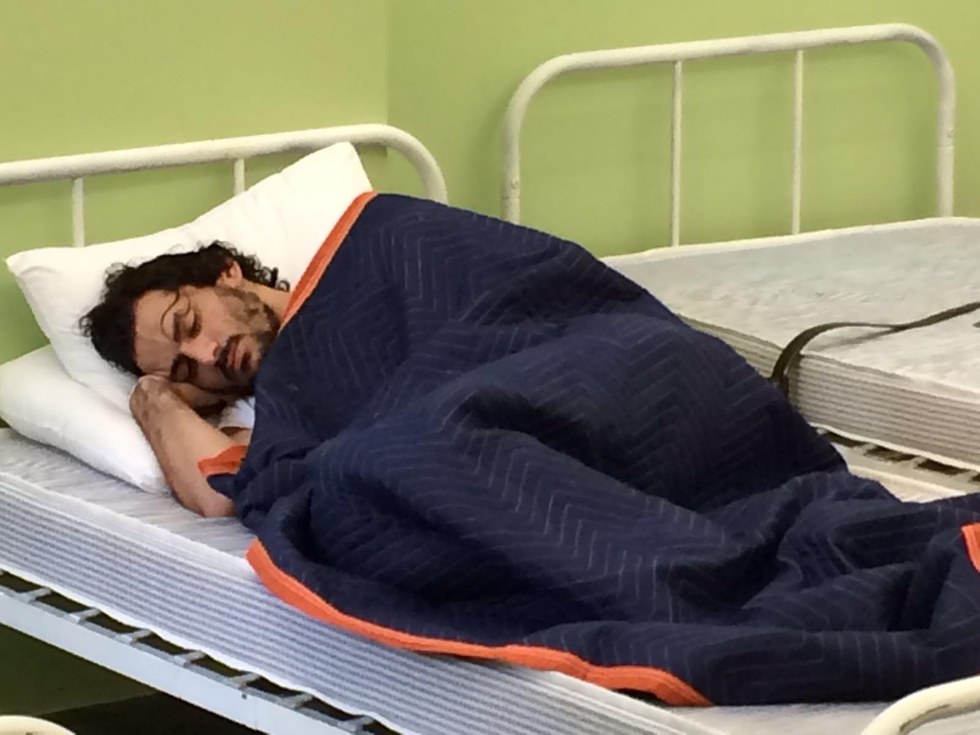 Yarin Brosh in action
My Cricket and Me is sure to be popular on the festival circuit. With stars like Nelson and Irving on-board, it seems inevitable. "I mean, the world knows him already, which is cool," say Yarin, "but I think they're going to be really excited to get to know Gabriel and what he has going on. He's kind of an untested property, but he's in love with this project. I think they'll come for the stars, but they'll stay for him… And maybe a certain handsome EMT, who gets to be all heroic." He laughs at his false bravado. "I just love getting to do what I do," he says, without a unit of pretense, "and I'm glad I'm getting to be a part of project like this. It really feels like it's going to go somewhere."