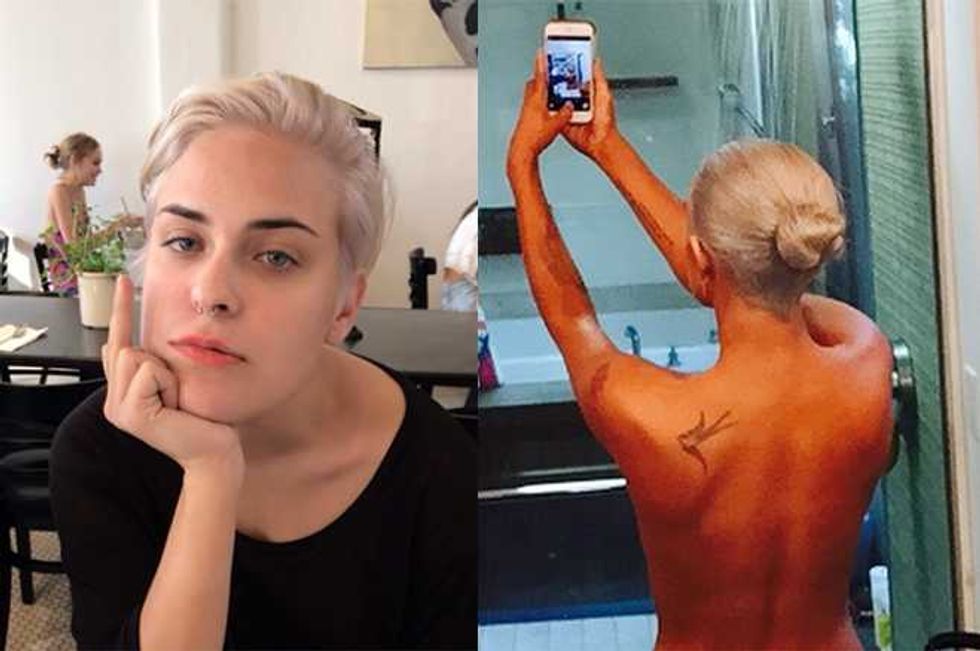 In an unexpected new development, two of the three Willis Sisters are trying to channel iconic movie actress Kim Novak, with fascinating results.
Rumer Willis will not keep her clothes on. Get used to it. Here is a new selfie she posted on Instagram, using the hashtag #birthdaysuit to promise nudity.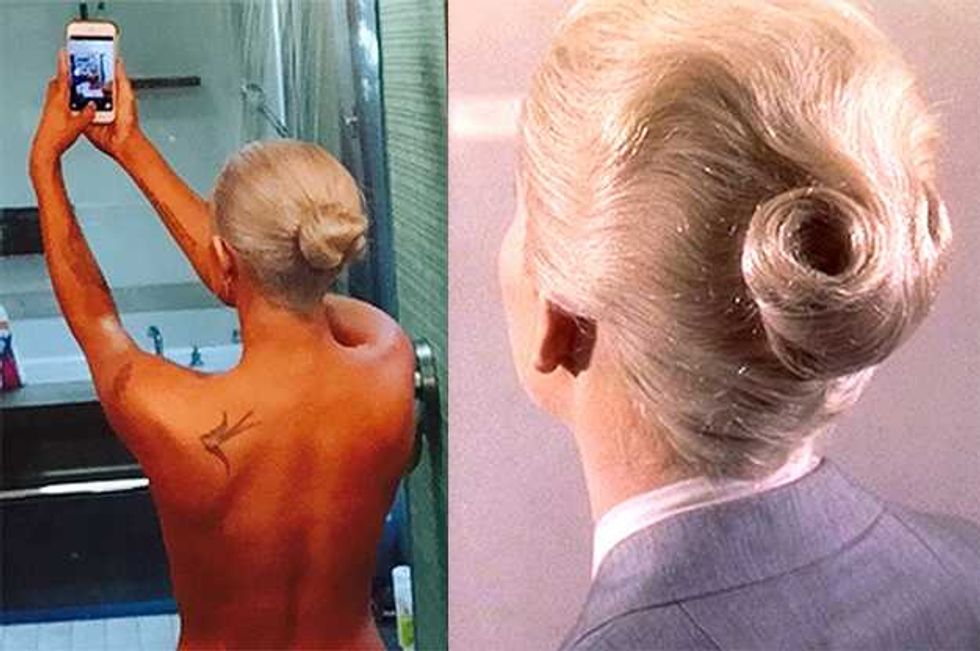 Look, it's uncanny, right? Which one is Rumer and which one is Kim in Vertigo?
Below, check out the latest selfie from Tallulah.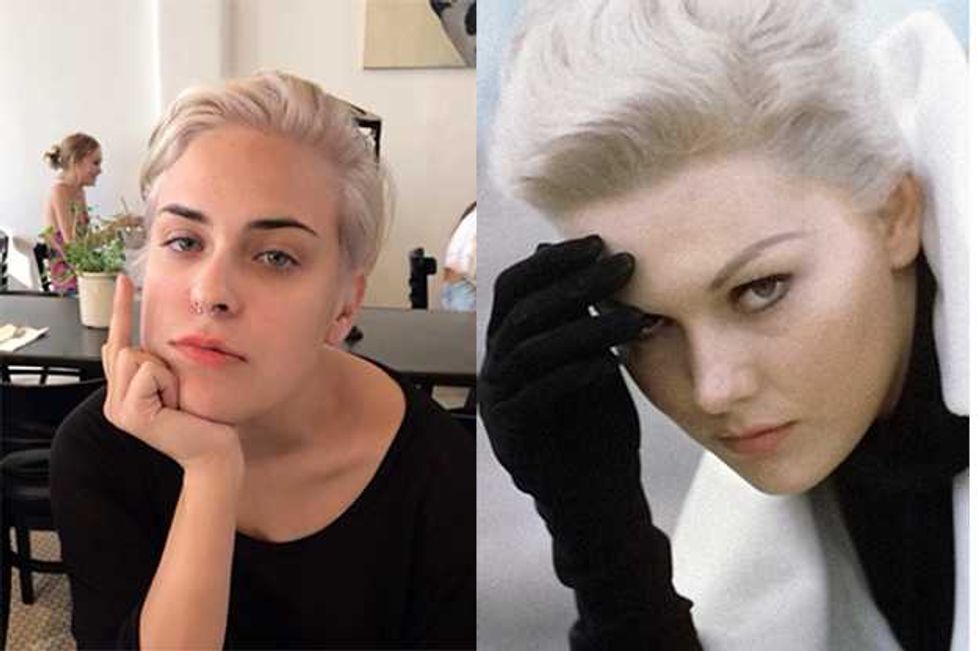 Incredible! It's like double vision.
Now it's up to Scout to get on board, if she's not too busy with that Free Nipples thing.