WillSmith and Jada Pinkett Smith are certainly talented individuals, but their kids are getting out of control now.
Their youngest child, Willow Smith, has already done acting and singing, and now has signed with a modeling agency... at 14! Why do I suddenly feel so... unaccomplished...
The agency Willow signed with is The Society Management, who also represent Kendall Jenner, and she was spotted out and about in Calabasas on Friday sporting a nose ring and a lovely t-shirt with the slogan "Shit Stoners Say".  Just how you want your 14 year old to dress.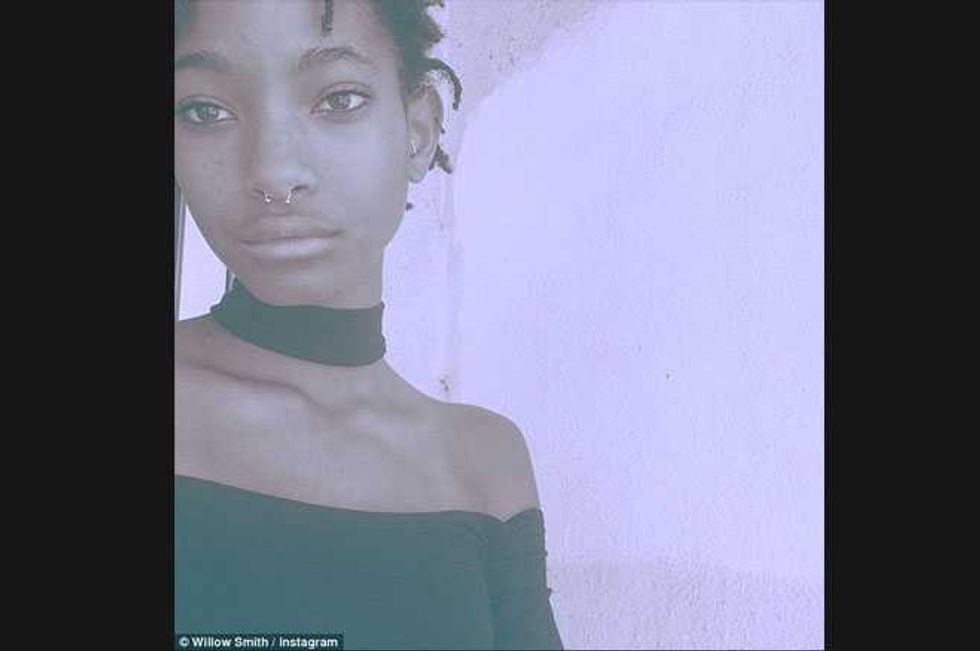 Willow's new nose ring
If you look through the years, she and her brother Jaden Smith have definitely been creative with their fashion choices. Just take a look at the gallery below and you'll see for yourself...