COLUMNS
From supporting pride month to supporting her latest EP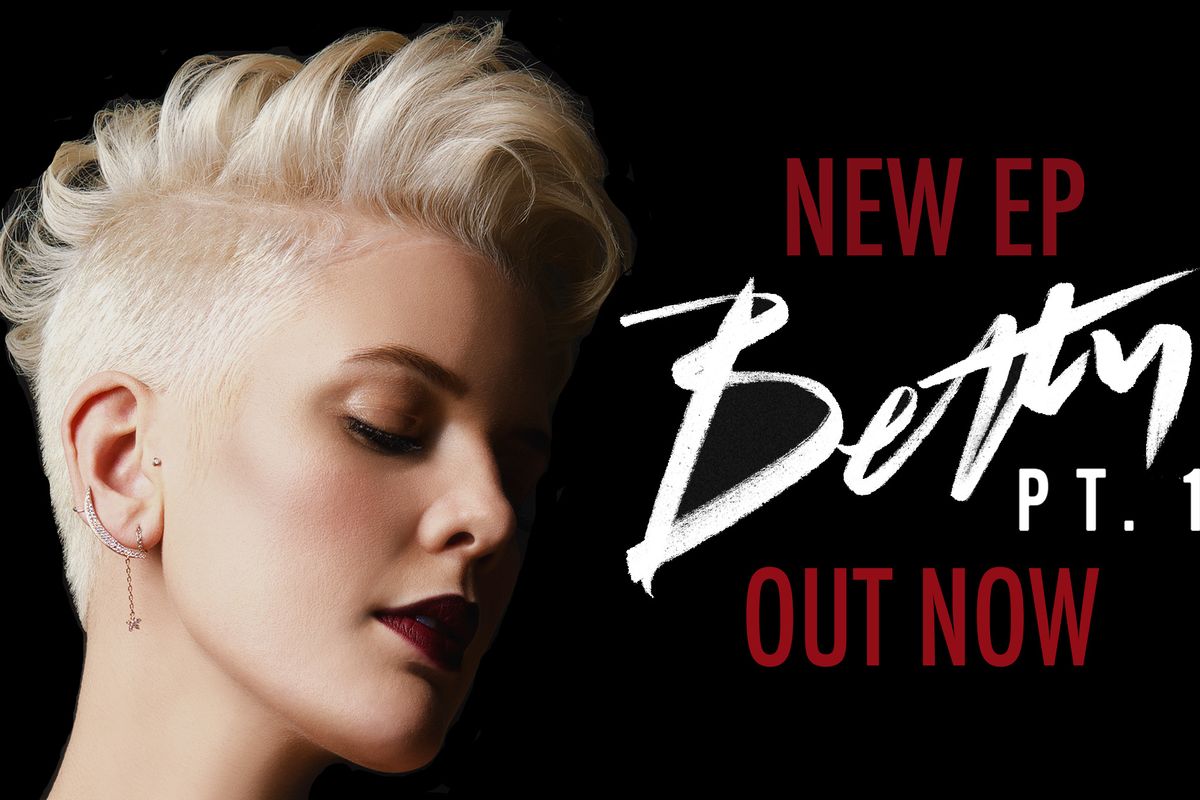 http://www.bettywhomusic.com/
"I don't want to compete with any other women in the music industry, I'm confident in what I have to offer and that should be enough for everybody else."
Women are killing it in the music industry, and song lovers couldn't be happier! In our column,#WomenCrushWednesday, each week, we'll feature an awesome lady whose tunes are blowing up our playlists and ask them about their musical journey.
Betty Who has been a major musical force for quite some time. With her latest release, she dumped her record label and made moves on her own. The results were amazing (even by her standards). She discussed with Popdust what she has been up to this summer, what she loves about her new EP, and more.
---
How did you become interested in music?
I started playing cello when I was four, so it was always this huge part of my life. Even when I was ten or eleven, I was constantly skipping classes and sneaking off to the music building so I could play and write music.
Earlier this year, you decided to part ways with your record label. Why did you make this decision?

There were several reasons, but more than anything I needed to feel like I was in control of my own life. I think any twenty-something is probably struggling with the same identity crises I go through every other day. My music was always the only thing that made me feel like I knew exactly who I was, so to have two hundred people waiting to listen and judge what I was doing all the time, it crippled me.
You are Australian. Do you find the music scene in the U.S. differs greatly from over there?
To be honest, I left Australia when I was a teenager, so I feel like I don't know enough to answer that question but I will tell you that there are still songs or artists that my American friends will talk about and I'll be like..."Wait I've never heard of them," and they'll go "WHAT? THIS SONG WAS HUGE!" So, it's safe to say there's definitely a large amount of music that doesn't translate between the two countries. That's probably less now because of the internet though.
You were involved in a lot of events for pride month in June. Why was this something important for you to do?

I love sharing my love and support for the LGBTQ+ community. It's such a pleasure to perform for a reason. It's not just a show that I'm playing to play. There's a cause, there's a specific reason every single person at that show came to be there and it's because they want to celebrate themselves and the joy they carry around every day because they're honest and proud of who they are. I think that's really special.
What has been your experience as a woman in the music industry?
It's been interesting. I've been really lucky and have generally been surrounded by people who really do have my best interests at heart. My number one complaint would be everybody overthinking my project because I'm a woman and there are so many other women who are trying to do what I'm trying to do. I really do believe there's space for everybody and telling me I'm never going to make it because I "look like P!nk" or I "look like Halsey" or I "sound like Katy Perry"... I'm constantly being categorized by other women who are incredible but also completely different (than) me. I hate competitiveness for no reason. I don't want to compete with any other women in the music industry, I'm confident in what I have to offer and that should be enough for everybody else.
Your new EP came out in June. What was the writing and recording process for it?

It was pretty easy. I was so hype off of becoming independent and getting back into the studio for the first time, I felt like I was sort of on fire and so excited to just get stuff done that I was inspired by.
A song of yours was recently featured in the Netflix film Sierra Burgess is a Loser. How did that partnership come about and what was it like?
Leland executive produced and wrote the entire soundtrack for that movie, and I was so honored when he asked me to sing a song on it. I loved the film and the song is so beautiful, it really was an honor to be involved.
You have been performing throughout the summer. Have you found that hearing the songs live changes your relationship to them at all?

That happens all the time, both with my music and other artists'. I'll go to someone's show and a song that never really stood out to me in its recorded form will jump out at me during the show and all of a sudden I'll be like, "Man I LOVE this song!".
What is coming up next for you?
I'm working on my album right now pretty tirelessly. It is certainly a labor of love. So, I can't wait to share it with you!
---
Related Articles Around the Web