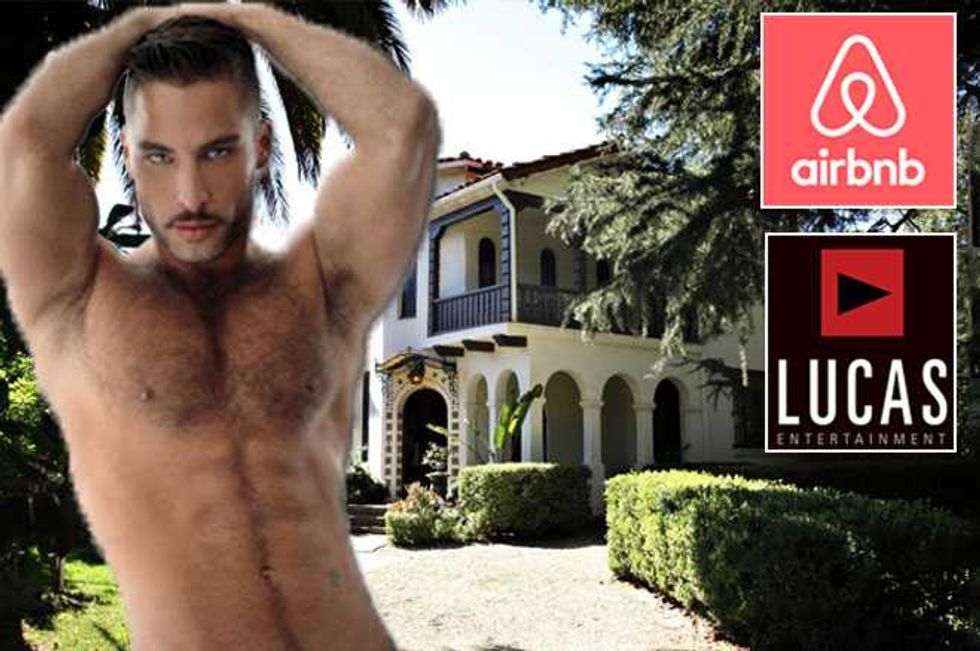 Be careful who you rent your house to if you use Airbnb.
A Californian mansion owner is complaining that she was duped into renting her property via Airbnb to a firm that produces hardcore gay porn films.
Kristina Knapic owns Acacia Mansion in Ojai, 80 miles north of Los Angeles and rents it out for a hefty $1095 a night.  She agreed to lease the property via the Airbnb website to a woman named Anna for five days in mid August.  The woman said she and a group of friends would be staying there for a quick summer vacay.
However, a lawsuit filed on November 10 by Knapic, alleges that in reality, "Anna" was actually a gay porn actor/director/ producer named Andrei Treivas—professionally known as Michael Lucas.
Airbnb home was used to make porn film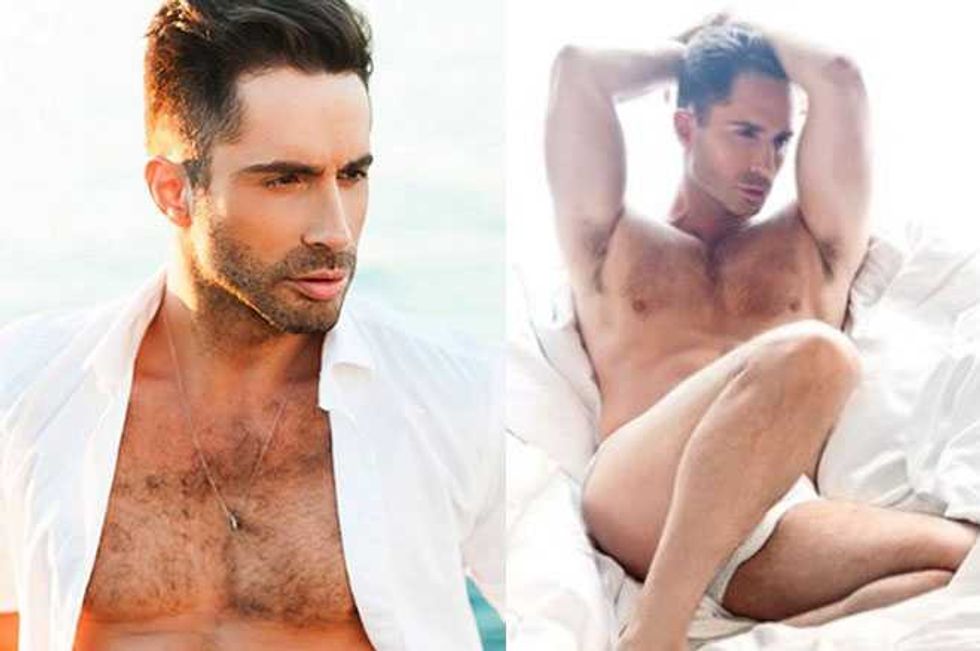 Andrei Treivas aka Michael Lucas
Airbnb home was used to make porn film
Apparently when it came to handing over the keys, "Anna" was still on her way to Ojai and her "brother-in-law" (Treivas) picked them up on her behalf.  According to the lawsuit, when she returned to the property it was left in a disgusting and filthy state.
Knapic claims that "enema kits were found throughout the house—on the floors, in the beds, in nightstand drawer and in the trash."  Apparently "various sexual devices were found in the beds and in the trash, linens were stained brown and the hot tub water was brownish in color".
The shocked homeowner then got her CIS on and used a black light to inspect the house.  She detected to her horror, "urine, semen and fecal matter on linens, carpets, upholstery, walls, ceilings and in the hot tub."  Ceilings?  That's one powerful enema.
She also discovered a business card for Lucas Entertainment, the porn company owned by the 43 year old Treivas, who she then Googled.....discovering not only did his picture match the man she'd handed the keys to, but a pretty incriminating photo on his Instagram;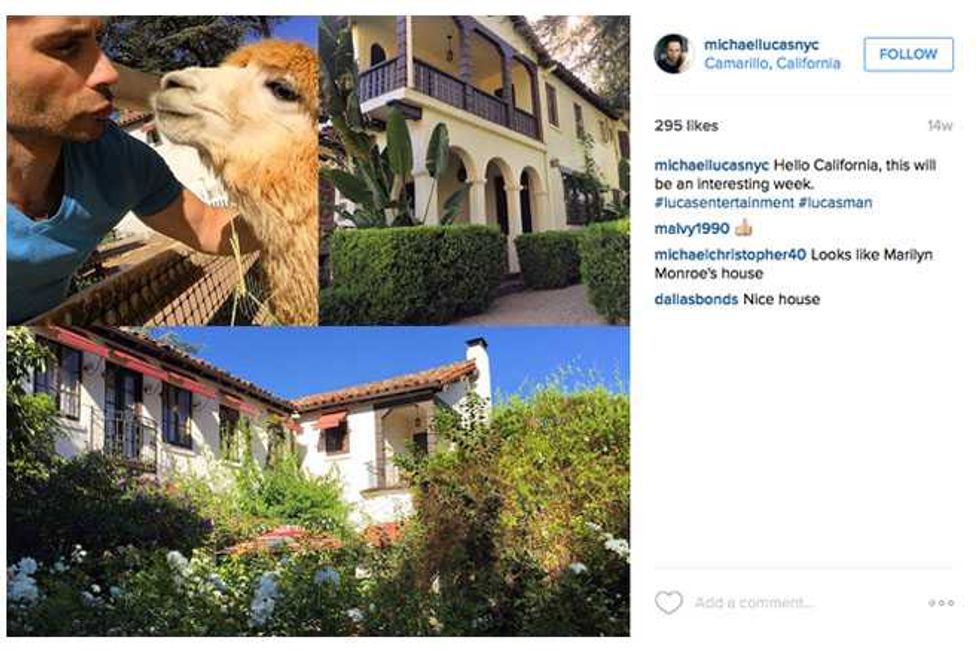 Michael Lucas posts a picture of Kristina Knapic's house he rented for an "interesting week"
Airbnb home was used to make porn film
Knapic's lawsuit claims for fraud, negligence, trespass and breach of contract.  She "is concerned that pornographic images and films made at the Property wil damage it's reputation and image".
She is obviously concerned too about the cleanliness of the property, stating "many of the films Lucas Entertainment produces depicts men urinating on each other and giving each other enemas.  These activities were not being conducted in a bathroom, but rather on beds, floors and furniture."
Kristina, a mortgage professional who bought and refurbished the property in 2004 has replaced, bleached, painted, steam-cleaned and shampooed everywhere in an attempt to clean and sterilize her mansion, is also seeking a court order preventing Treivas/Lucas or his company from distributing any porn movies shot at the Acacia Mansion.
Ewwwwwwww!  Hey each to their own and all that, and if enemas are your thing...but on a bed and in a hot tub that you don't own and other people have to use?  To not clean up after yourself? That's just rude.