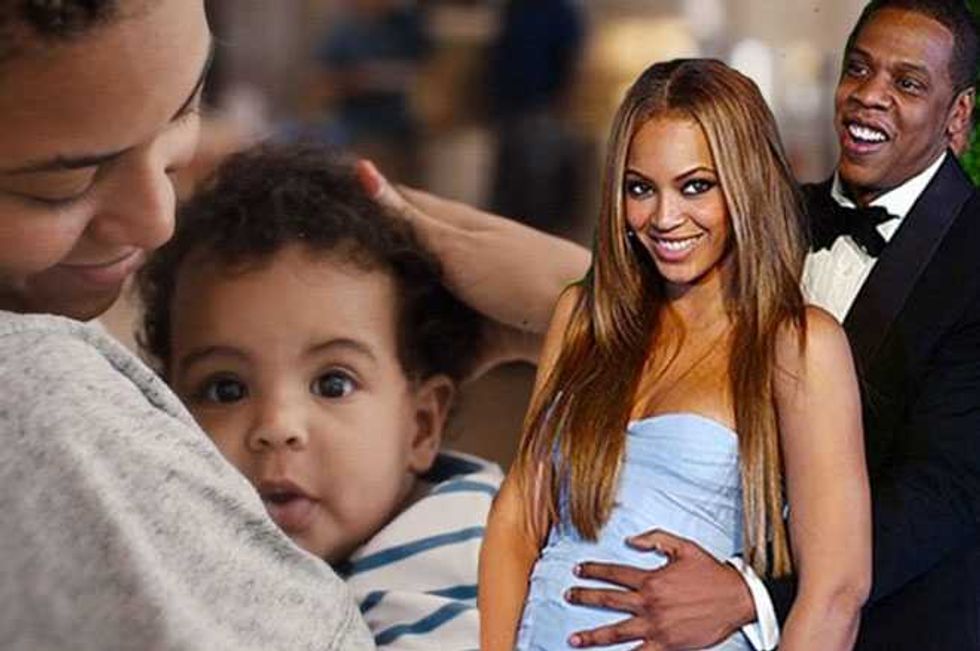 beyonce fake pregnancy lawsuit
Beyonce bounced back super-fast after giving birth to her first daughter, and now a woman in New York is claiming that's because Queen B was never actually pregnant, it was all fake.
In fact, the woman claims, that she's really the one who popped out Blue Ivy!
Maternity lawsuit
beyonce fake pregnancy lawsuit
Yeah, really, bear with us here.
North West Vs Blue Ivy In Toddler Cuteness Smackdown
In a "maternity lawsuit" filed in Manhattan against Bey and hubby Jay-Z, Tina Seals is seeking "to verify whether she is the biological mother" of the little girl.
Seals also claims to be "previously associated" with the power couple.
Conspiracy theory heaven
beyonce fake pregnancy lawsuit
Well, guess that would explain the whole mystery of Beyonce's collapsing pregnancy bump....Remember that one folks?
Watch Tina Knowles Tell Off Paparazzi For Photographing Blue Ivy
As Popdust previously reported, conspiracy theorists and the baby bump-obsessed analyzed Beyonce's every movement over the course of nine months—convinced she was faking her pregnancy.
Rumors were rife that Bey was actually sporting nothing more than a pillow under her dress—and that she was having her child via surrogacy.
Beyonce addressed the rumors during an interview with People:
That was crazy.

It wasn't hurtful, it was just crazy. [I thought] 'Where did they come up with this?'
Woman Starts Petition Demanding Beyonce And Jay Z  'Properly Care' For Blue Ivy's Hair
Her mom, Tina Knowles, was a little less diplomatic in her assessment of the rumor situation.
I thought it was very unfair and very cruel that someone would think that someone would be that diabolical to keep up a charade like that for nine months.

As a mother it was painful for me to hear the crazy rumors.

And I even had people ask me, which was so ridiculous.
Yep, Beyonce And Jay Z Rented Out a Theme Park For Blue Ivy's Birthday
Repeat offender
beyonce fake pregnancy lawsuit
So, yeah, while stranger things have indeed happened in Hollywood, Starcasm points out that Seals has previously filed similar suits against other Hollywood couples.
She's previously filed against Kim Kardashian and Kanye West in regards to their daughter, North West; and Mariah Carey and Nick Cannon over their twins, Moroccan and Monroe.
She's also filed against Janet Jackson in regards to Michael Jackson's children Prince, Paris and Blanket, and even the Duke and Duchess of Cambridge!
And Jay Z's Biggest Fan Is… Blue Ivy Carter!
Meanwhile, despite being hounded by persistent divorce rumors and now allegations of baby-snatching, Mrs. Carter is holding her head high.
She posted a laid back pic on Instagram this week of her, hair in braids, wearing just a number four jersey with the family name emblazoned on the back.
Take that haters!