MUSIC
A Swedish Singer, Actress, and Remarkable True Talent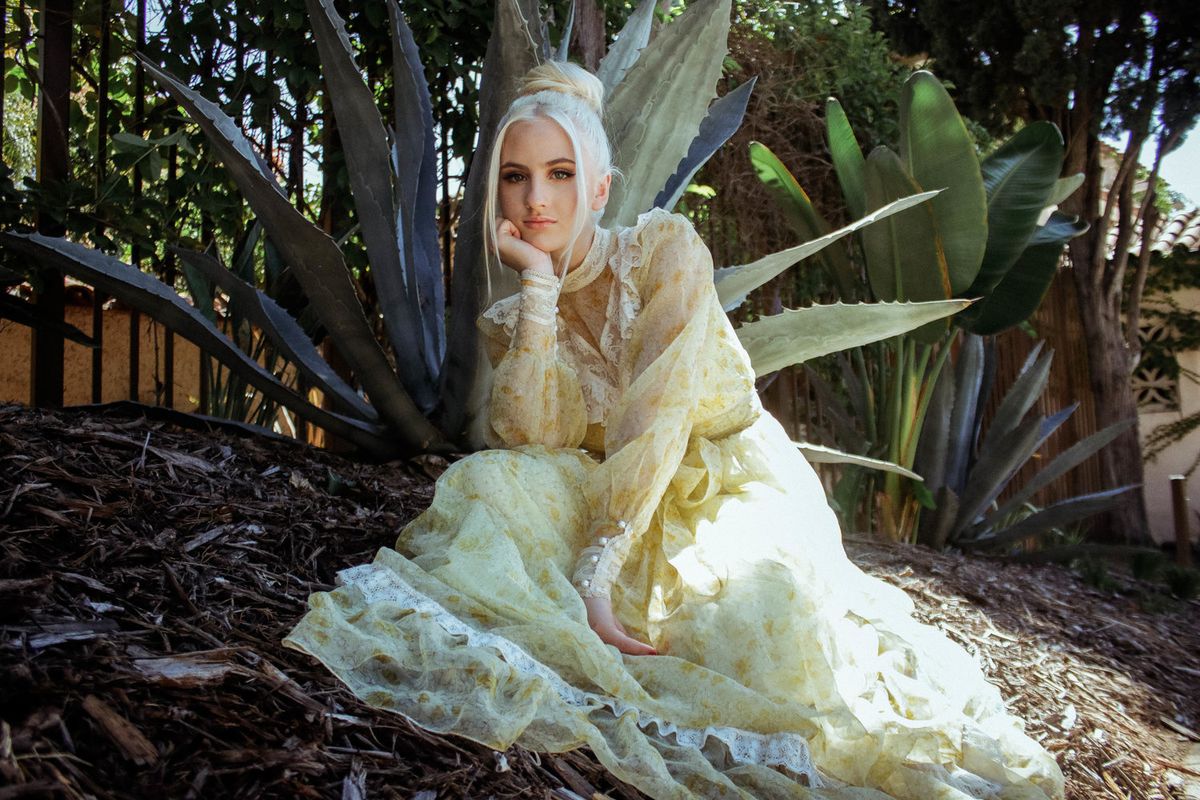 novamillermusic.com
"I'm super super lucky be surrounded by strong intelligent women (on) my team that take me seriously and care about me. We have to stand together and us girls have to support each other in order to make a change in the industry."
Women are killing it in the music industry, and song lovers couldn't be happier! In our column, #WomenCrushWednesday, each week, we'll feature an awesome lady whose tunes are blowing up our playlists and ask them about their musical journey.
Nova Miller is featured this week for her killer vocal range, instrumental talents, and acting abilities. With her new EP out and festival gigs all over the world, there is no stopping this girl. Find out what the challenges have been for her finding success at a young age and how you can get her trendy looks.
---
How did you become interested in music?

It's always been in my life because basically, every single person in my family is a musician professionally. It was always natural, a no-brainer for me. Without music and art I'm not myself!

You're originally from Sweden. What is the music world like there?
Yes! We have so many amazing producers songwriters, musicians, and artists that are from Sweden. I think one of the reasons are because music is very encouraged here, there are so many music schools, and it's a big part of many people's lives from a young age including mine! At least in the capital. But the actual music scene here in Sweden I would say is much smaller of course.
As a teenager, are there any challenges you've faced because of fame and your age?

I mean, it's all been very exciting because my hard work has just started to really pay off, and meeting fans has been super fun. It's amazing to see the faces of who listens to my music (and) supports me. So not really. The only thing I can think of is that I've had to end a few friendships lately and it's much harder to feel like a friendship is genuine the way I felt before. So in other words it has made me realize who my real friends are.
Outside of music, I read you're passionate about acting. How do you balance both?

I feel like acting and music go together hand in hand! And I'm really passionate about both. Of course it's a bit challenging to do it at the same time but I wouldn't want to have it any other way and am just super grateful that I have the opportunity to do both.

What has your experience been as a woman in the music industry?

Being a young woman in the industry is challenging. There has been many times where I've felt very minimized, many times my ideas in sessions gets washed away and not taken seriously by a man that "knows best." But what I've experienced and what I've seen and heard personally is nothing compared to how crazy and male dominated the industry actually is. I'm super super lucky be surrounded by strong intelligent women (on) my team that take me seriously and care about me. We have to stand together and us girls have to support each other in order to make a change in the industry.
Recently, you released your EP Yellow. What was the writing and recording experience for that like?
Yessss! The writing experience was really interesting for me! It is the first ever body of work I've ever put out and I just wanted to release it with no expectations whatsoever. Every song is really special to me because it represents a moment or season in my life, and it's the first time I've released something I've written/co-written. So yeah it's been very cool to develop that side of myself.

Have you any favorite songs off the EP?

Definitely " Patterns!" It's my favorite to perform because it's so emotional.
From your social posts, I see you have a killer sense of fashion. Any tips in that department you can provide?

Thank you!! ALWAYS be yourself and Try. New. Things. I literally just wear exactly what I feel like. I have to try different and weird things sometimes in order to get to know myself, cus if I don't try and experiment, how will I know what I'm actually comfortable in? You don't need to have a lot of money to put a killer outfit together, I love to shop in thrift shops for example. Just be you, and know that that is more than enough.
What is coming up next for you?

I'm performing (in) some really exiting festivals the rest of the summer like way out west in Sweden and then I'm just going back in the studio in L.A. really soon to work on new material to release. I'll also be in Germany in September to play some shows, and hopefully I can land a role in a movie by the end of the year!!
---
Rachel A.G. Gilman is a writer, a former radio producer, and probably the girl wearing the Kinks shirt. She is the creator of The Rational Creature and suggests you check it out. Also visit her website for more.
Have an artist we should profile? Send a pitch email to Rachel.
---
POP⚡DUST | Read More #WCW...
#WomanCrushWednesday | Lauren Sanderson