MUSIC
The Canadian-born songwriter on her latest project inspiring LGTBQ individuals and much more
"A great song is a great song no matter what."
Women are killing it in the music industry, and the world of song lovers couldn't be happier! In our new column, #WomenCrushWednesday, we'll feature an awesome lady whose tunes are blowing up our playlists and ask them about their musical journey.
In this week's feature, we took a look at Maggie Szabo, a pop singer who's been praised by the best and has racked up more than 14 million views on YouTube. As she gets ready to release an upcoming EP, Szabo is also releasing a video with a special message that's super relevant in our society for under appreciated or respected individuals. Not every artist also has a lot of heart, but Szabo is certainly one of them, as it comes out in her lyrics, her videos, and in just about everything else. Find out about this project and more
---
How did you become interested in music?
Ever since I was 3 years old, I knew I wanted to do music. I really don't ever remember a time in my life when being a singer wasn't a dream of mine. When I was around 7 years old I begged my parents to put me in singing lessons, and when I was 12 I wrote my first full song. My parents were never in the music business and weren't musicians, so it's always kind of a mystery to me where my obsession came from, but I'm very thankful that from a young age my parents were always supportive of my love for music.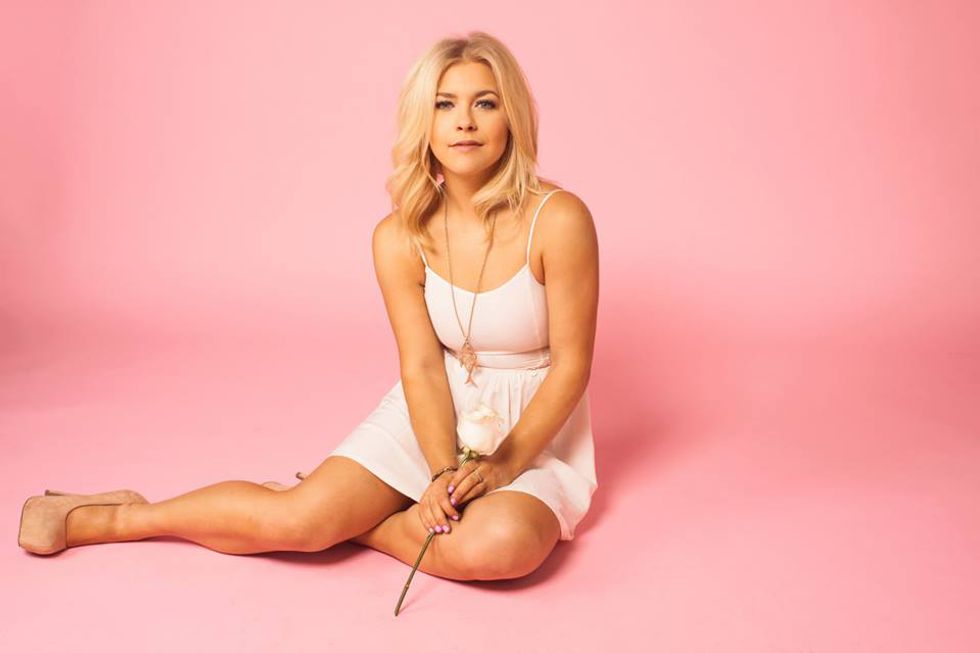 You're now based in Los Angeles but you are originally from Canada. What have you noticed about the differences in the music scenes in the different places?

Canada has such a great music scene and there are so many talented artists that emerge from there. In the US music scene, I feel as though since there are more people that live here, the amount of people in music feels more concentrated. No matter where I am in Los Angeles, I'm always bumping into music people! I think that's one of my favourite things about living in Los Angeles; there are always new people to connect with! But that's also what I miss about Canada; it's such a tight-knit community as well.

Which artists do you consider as having had the biggest influence on your musical style?
I am a huge fan of Carole King and Tracy Chapman because they are such amazing songwriters and artists as well. Their lyrics feel really honest to me, so I think they had a huge influence on my writing growing up. I also sang in a jazz band when I was a kid, so Etta James definitely made an impact on me. I also love Bryan Adams, Aretha Franklin, Eva Cassidy and John Mayer.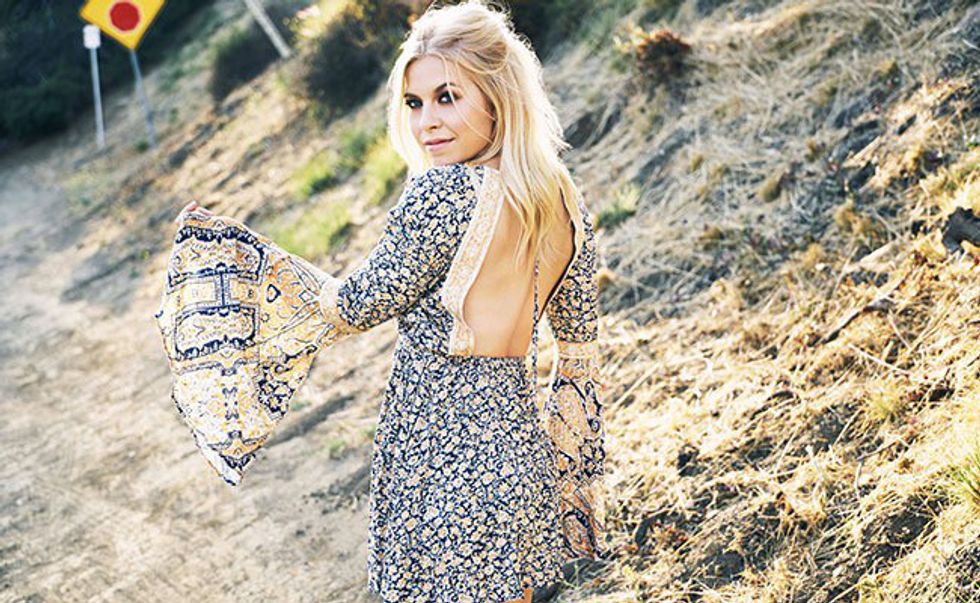 You previously worked writing songs and doing music for TV shows, films, and other DJs. What did you learn from that experience?

I learned that for the different projects that I'm writing for, it's really important to take the time to immerse myself in the story, the background, and the overall vibe. A great song is a great song no matter what, but style is so important when writing for different projects that it definitely takes a different level of understanding to know how to approach creating music for someone or something.
Can you talk a little bit about your recent single, "Don't Give Up," and what inspired the song and the video?
I was inspired by the lyric idea 'don't give up on love,' and that's where the song started. It's a feeling we've all felt before, and the lyrics and melody came very naturally. I wanted the lyrics to be really honest, which is where the first line of the verse came from; "everyone knows this world isn't perfect." Once I finished recording the song, I knew that the video had to stand for something, and I wanted it to stand for something I truly felt for. I decided I wanted to make a video that shed light on transgender issues particularly trans kids. So many trans kids are being discarded by their family, and are forced to live on the streets. I wanted the spirit of the video to genuinely portray the story of a teenager struggling with their gender identity.
The video explores gender identity. What have your experiences been as a woman in the music industry?

It's unfortunate, but I feel as though I've kind of become numb to a lot of the inappropriate behaviour I've had to experience over the years being a female in this business. But I do think it has made me stronger, and I've definitely learned how to stand up for myself in tough situations. I will say, it's definitely an interesting time, and I feel really fortunate to be able to witness the strength from so many women AND men who have come forward with their stories of sexual misconduct. It's creating awareness, and I think the world is really seeing the serious impact it has had on so many people.
This single is also off an upcoming solo project of yours, Worthy. What's the process been like working on that record?
It's been such a rewarding experience. With every song I've written and recorded, I feel like I've put a piece of my heart into it. Having a project of finished material that started from little seeds of ideas is always so cool to hear back, because with every song, I remember the journey from where it started to what it took to finish them. Lots of lyric ideas, lots of re-writing, and many many vocal tracks! You'll know what I mean when you hear some of the background vocals.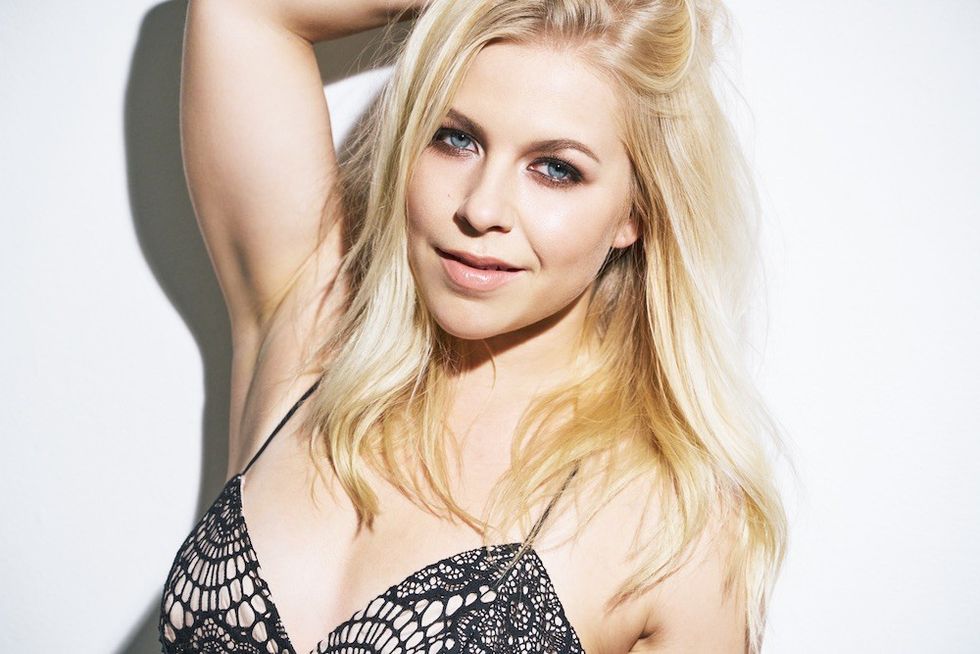 Can you tell us anything more about the EP and what we can expect to hear?

There are a lot of soul and R&B influences, but it's still very pop. I wanted to make an EP that is fun, upbeat, empowering, yet still emotional.
After the release of the EP, what's coming up next for you?
I plan on going on a tour, which I am so excited for! I also want to keep doing collaborations with other artists as well.
---
---
Rachel A.G. Gilman is a writer, a radio producer, and probably the girl wearing the Kinks shirt. Visit her website for more.
Have a female or femme-identifying artist we should profile? Send a pitch email to Rachel.
---
POP⚡ DUST | Read More About Music...
#WomenCrushWednesday | Maisy Kay Interview and her new EP "Disguises"
N.E.R.D's "Lemon" features Rihanna's rapping debut and it's fire
REVIEW | Mhysa's "fantasii" is sensual, dreamy, and delicious deconstructed R&B
---