Woodstock is returning to New York for the first time since 1999—hopefully without the fiery riots, $4 water, and reports of sexual assault that marred the festival's name the last time.
Co-creator of the original 1969 event, Michael Lang, is counting on reviving the three-day music festival for its 50th anniversary with a return to its original verve. "Woodstock, in its original incarnation, was really about social change and activism," he told Rolling Stone. Woodstock 50 will take place in Watkins Glen, N.Y. between August 16 and 18. The anniversary event is said to spread across three stages and "be more than just coming to a concert," according to Lang.
At 74, the music producer and manager still believes in the original galvanizing spirit of music festivals. "Coachella's got its thing, as does Bonnaroo and Lollapalooza," he said. "But I think they're all missing an opportunity to make a difference in the world. They're all perfect places for social engagement and for fostering ideas, and I think that's lost." The inaugural Woodstock, that summer of '69 when 500,000 people flocked to Bethel, N.Y., was billed as "Three Days of Peace & Music."
According to Lang, "That's a model that we're bringing back to this festival. It's a gathering for fun and for excitement and for experiences and to create community, but it's also about instilling kind of an energy back into young people to make their voices heard, make their votes heard." Woodstock '69 also hosted iconic talent such as The Grateful Dead, Janis Joplin, Joe Cocker, The Who, and Jimi Hendrix. For this summer's revival, the producer says he's personally booked over 40 acts already. While he declined to confirm any names, he teased that the lineup will be "eclectic," ranging from hip-hop to rock and including up-and-coming performers as well as legacy bands. Tribute performances to celebrate the artists from the original festival are also expected. Most tantalizing is Lang teasing "reunions" and "bands from the original Woodstock."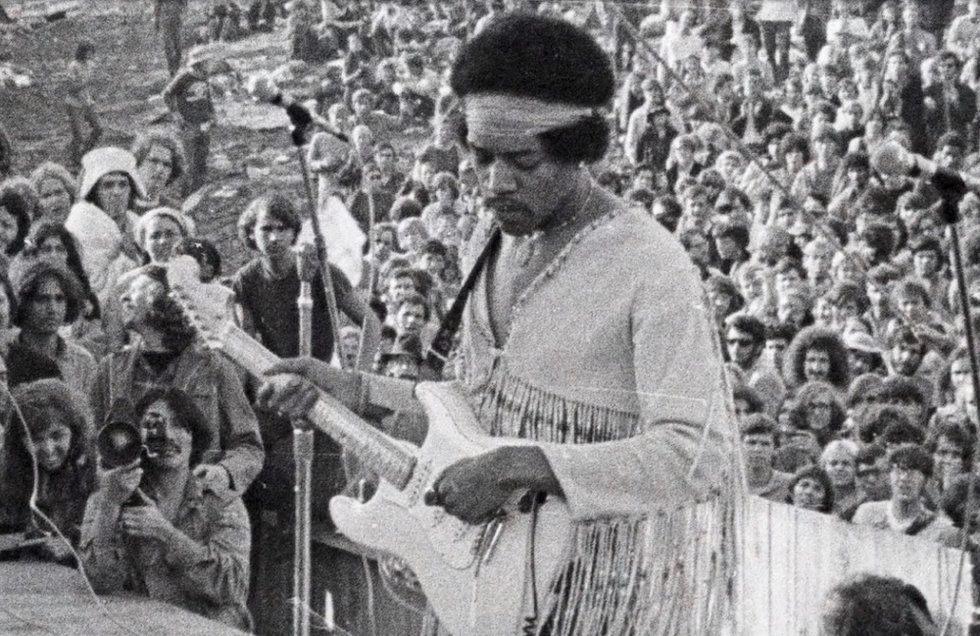 Woodstock '69Okayplayer
However, critics who recall the festival from 1999 are wary of a repeat disaster. Plagued by poor sanitation, ridiculously priced water, and insufficient shade on one of the hottest days of that year, the event ended in an overcrowded fiasco. Later dubbed "the day the music died," Woodstock '99 caused nearly 10,000 attendees to seek medical attention, with one attendee dying from a drug overdose. Stages were set afire during a riot of 200 overheated attendees, and people even reported sexual assault took place amidst the chaos.

Lang laments the many flaws with the '99 festival, but insists that the Woodstock legacy can be returned to good standing. "It's not tainted," he said. "'99 was more like an MTV event than a Woodstock event, really. I take some responsibility for that. It was also kind of an angry time in music." He details that his vision for Woodstock 50 includes improved sanitation, plenty of water, and 1,000 acres of space. "This time around, we'll have control of everything," he says.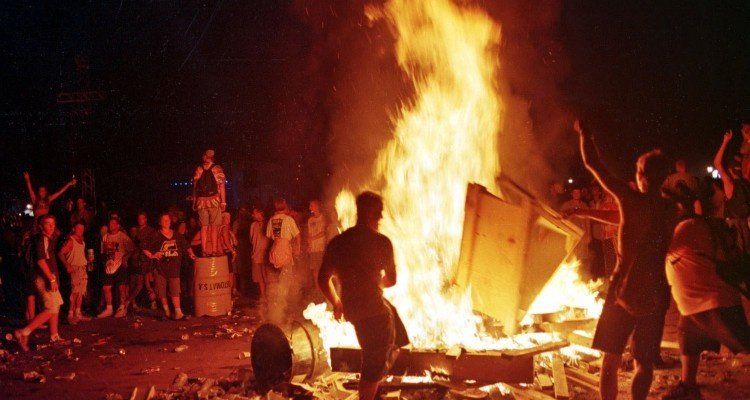 Festival Sherpa
In total, Lang is designing Woodstock 50 to be lively but safe, trendy but nostalgic, and crucially political. He plans to invite various NGOs to speak to attendees about activism and the significance of political engagement. "Things on the planet are critical at this point, especially when it comes to global warming," says Lang. "Everyone has a stake and ignoring it is ridiculous. I really want people to explore how they can get involved. That's one of my main motivations for doing this."
That's not to say Woodstock won't still be a party; as a brand, "Cannabis has always been in our DNA," Lang said with a smile. He still works closely Woodstock Cannabis, providing marijuana products under the banner of the festival's "peace, love, and music." Cannabis advocates say, "It is certainly not impossible that marijuana will be legal to possess in New York in time for Woodstock 50. Only time will tell."
---
Meg Hanson is a Brooklyn-based writer, teacher and jaywalker. Find Meg at her website and on Twitter @megsoyung.
---
POP⚡DUST | Read More...

10/10 Celebs Agree: Cancel R. Kelly
The Most—and Least—Anticipated TV Shows Coming in 2019