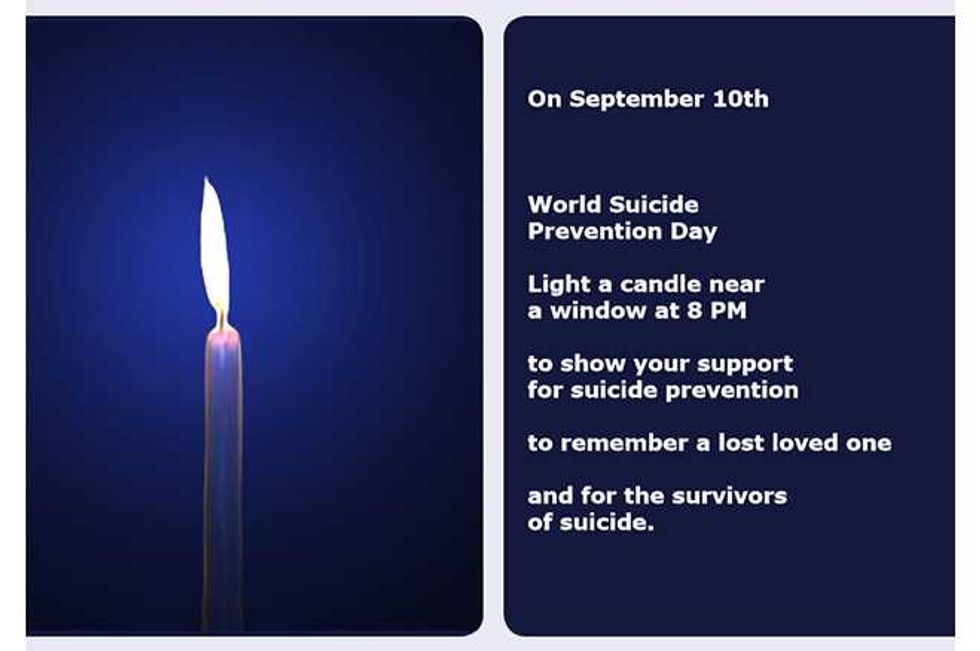 World Suicide Prevention Day, observed today September 10, was established to raise awareness on suicide and on the key strategies to prevent it.
The fear of openly discussing suicide, even within families, is part of the reason doctors have such a hard time preventing it, says Julie Cerel, Ph.D., the current chair of the American Association of Suicidology. Removing the stigma of suicide could also help reduce its steep global toll.
In an effort to encourage discussion, the World Health Organization (WHO) has launched its first global report on suicide: Preventing Suicide: a global imperative. The report states that more than 800,000 people die by suicide every year, which equates to one person every 40 seconds. Yet these deaths are preventable.
Suicide affects people of all ages and is the 10th leading cause of death for Americans overall. It is the second leading cause of death among adolescents and young adults ages 15 to 29, according to the CDC.
But you can make a difference! Here's how:
Learn some common myths about suicide.
Take five minutes to get involved. Click here to learn the warning signs, to support a friend, and to spread the word about what you've learned.
The American Foundation For Suicide Prevention has declared a goal of reducing the annual suicide rate 20% by 2025. Click on their website for information, statistics, and programs for those who are struggling, grieving or worried about a friend.
~
If you or someone you know is in need of immediate help, call the National Suicide Prevention Lifeline at 1-800-273-TALK (8255). You will be connected to a skilled, trained counselor at a crisis center in your area, 24/7.
No matter what problems you are dealing with, people are there to help you find a reason to keep living.