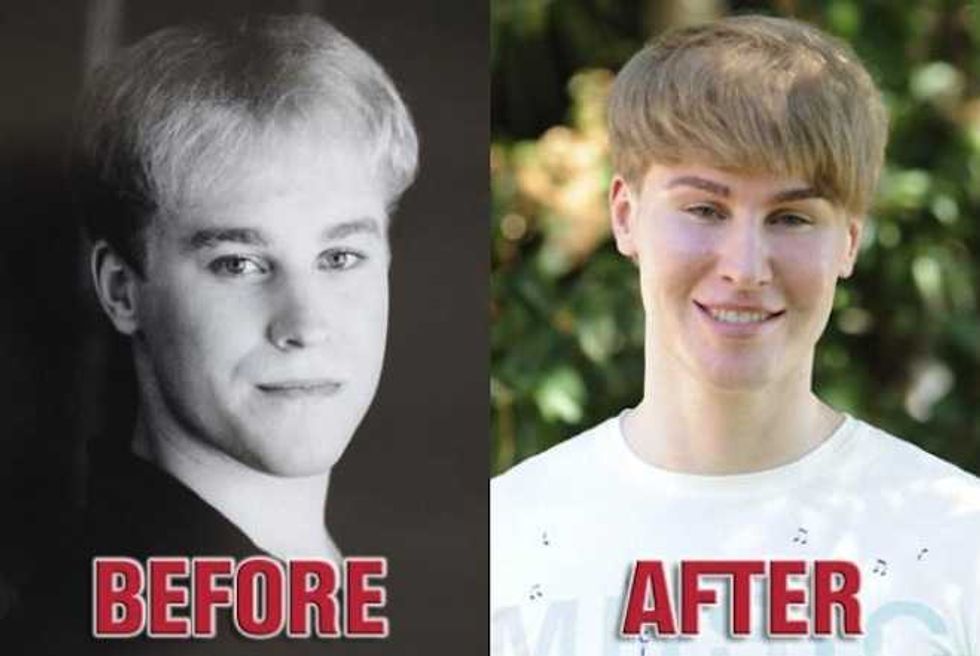 What will fresh-faced Justin Bieber look like at 33? Hopefully not like this.
33-year-old Toby Sheldon, who the British Sun helpfully describes as a "songwriter," dreamed of having a smile as bright as the Bieb's. So he spent five years and thousands of dollars working towards that goal, and now he's finally done.
Does he look like Justin Bieber? No, not exactly. But we're sure Justin would be inspired by his persistence. Just another Belieber following their dreams!
[Complex]