Niall Horan was honored to be asked to caddy for Rory McIlroy at a practice contest ahead of this weekend's golf Masters at the stunningly beautiful course, Augusta, Georgia.
The 21 year old superstar One Directioner proudly shared a photo on social media of him and McIlroy before the pair headed out to the course.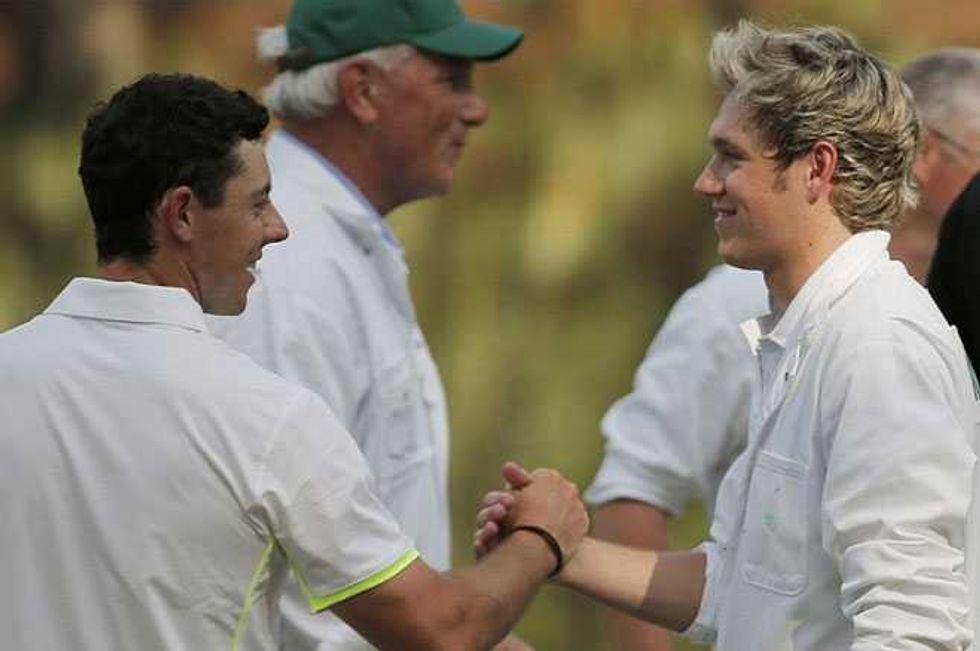 Oh the embarrassment then, when Rory stopped to have a quick word with a TV interviewer and Niall was wrong footed and slipped over!
He looked like he was about to cry as he picked himself up—you can bet that Rory didn't let it go though—the Northern Irishman is well known for his sense of humor and joked that he had deliberately given Niall the heavy bag of clubs to carry!
Still, they soon got down to business and Niall even took a shot off the first tee (which sadly he put straight in the water).
Tiger Woods was there too with girlfriend Lindsay Vonn and his kids and golfing legend Jack Nicklaus even hit a hole in one!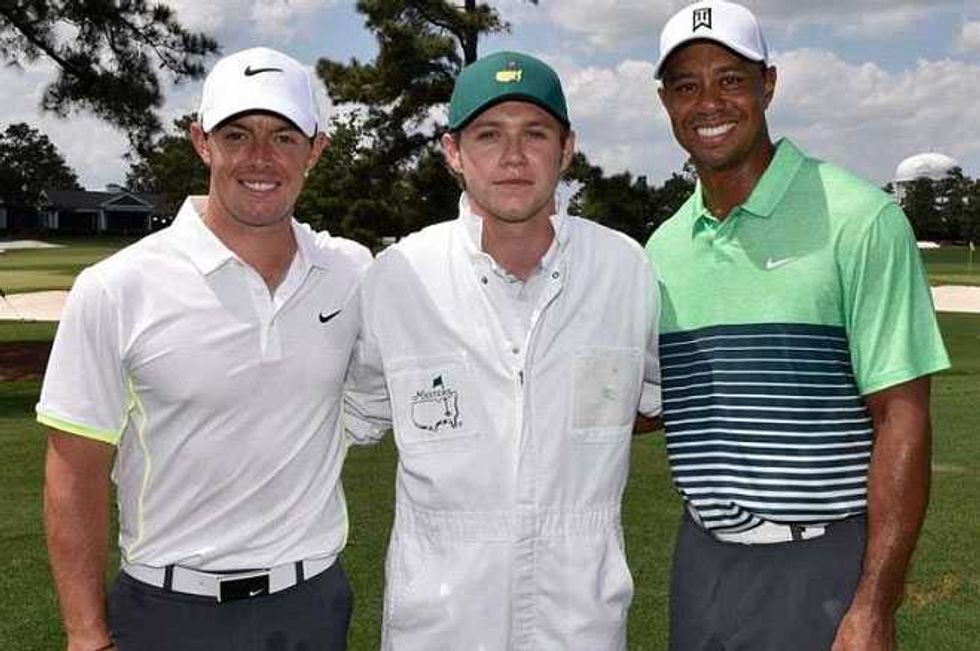 The real battle starts on Thursday and we're thinking maybe Rory will be assisted by his regular caddy??