man cows eyeballs rectum
There's a story that's been sweeping the internet this week regarding a dude in Caper, Wyomingand a routine traffic stop.
Cops instruct the driver to step out of his El Camino for a field sobriety test.
Saudi Millionaire Beats Rape Charge, Claims He 'Fell Into' Teen's V*gina
Suddenly, several eyeballs slide from his right pant leg onto the road. Yes you read that right. Eyeballs.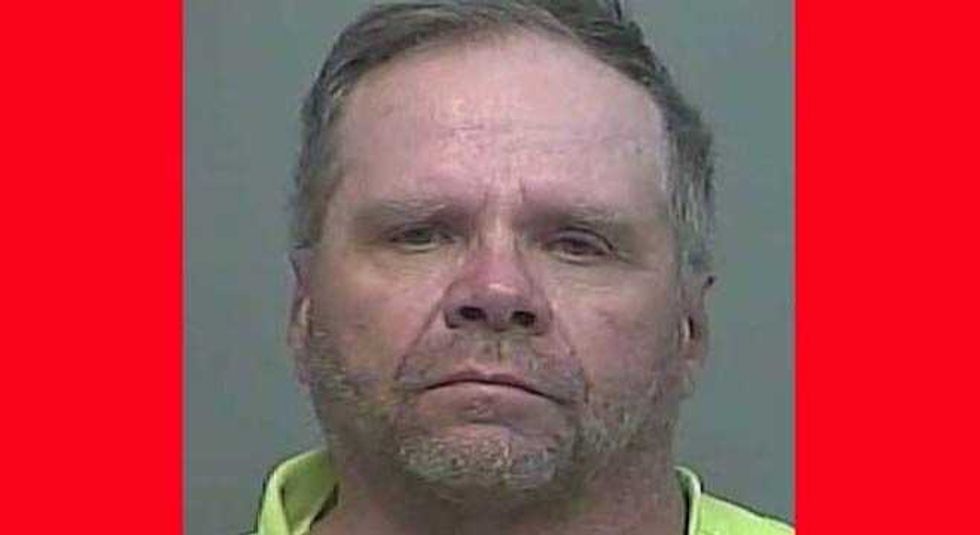 Roy Tilbott
Cops draw their weapons; confident they have a Silence of the Lambs caliber serial killer on their hands.
But that wasn't the case at all—old Roy Tilbott is merely an eco-conscious, anal retentive butcher with erectile dysfunction.
Now You Can Put Your Dearly Departed's Ashes In A D*ldo!
Oh! That's OK then! That explains everything!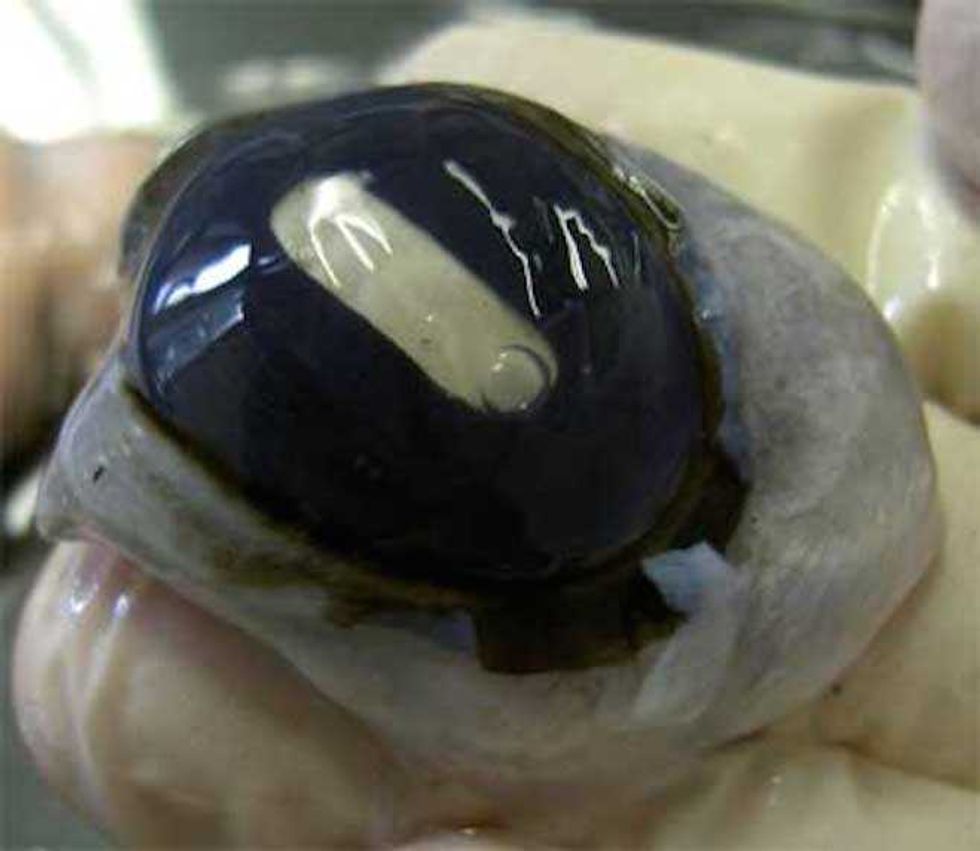 Bovine eyeball from Tilbott's rectum.
The surprisingly articulate, lucid, and resourceful 51 year-old explained in his police report;
"I enjoy eating bovine eyeballs and smuggling them out in my colon was the only way I knew how to get them out without potentially getting caught and fired. Company won't let us take animal scraps home and instead toss them in the landfill. They're a very wasteful company. We should be allowed to take scrap meat and other parts home. The company should start a green initiative. They don't even have recycling at the plant,"
Police find $100 Worth Of Walmart Groceries In Woman's V*gina
Tilbott came clean, telling cops he has smuggled several thousand eyeballs from the plant in just the past few months!
"I put them in soups. They're beneficial for erectile dysfunction, which I currently battle, but I also just like the texture and taste."
In spite of his eloquence and compelling argument, Tilbott blew two times the legal limit and was arrested for driving under the influence—police are still waiting to hear from Tilbott's employers whether or not to charge him with the eyeball theft.
Sadly however, as Snopes points out, this hugely popular viral 'story' is 100% false. The photo in the original article is actually a man named James Joe Nordwall, a serial rapist who was sentenced to 100 years in prison in 2014.
But, as we always say, never let the truth get in the way of a good story.....