Top Stories
MUSIC | The moody synth-pop duo show off their vocal brawn and musicality.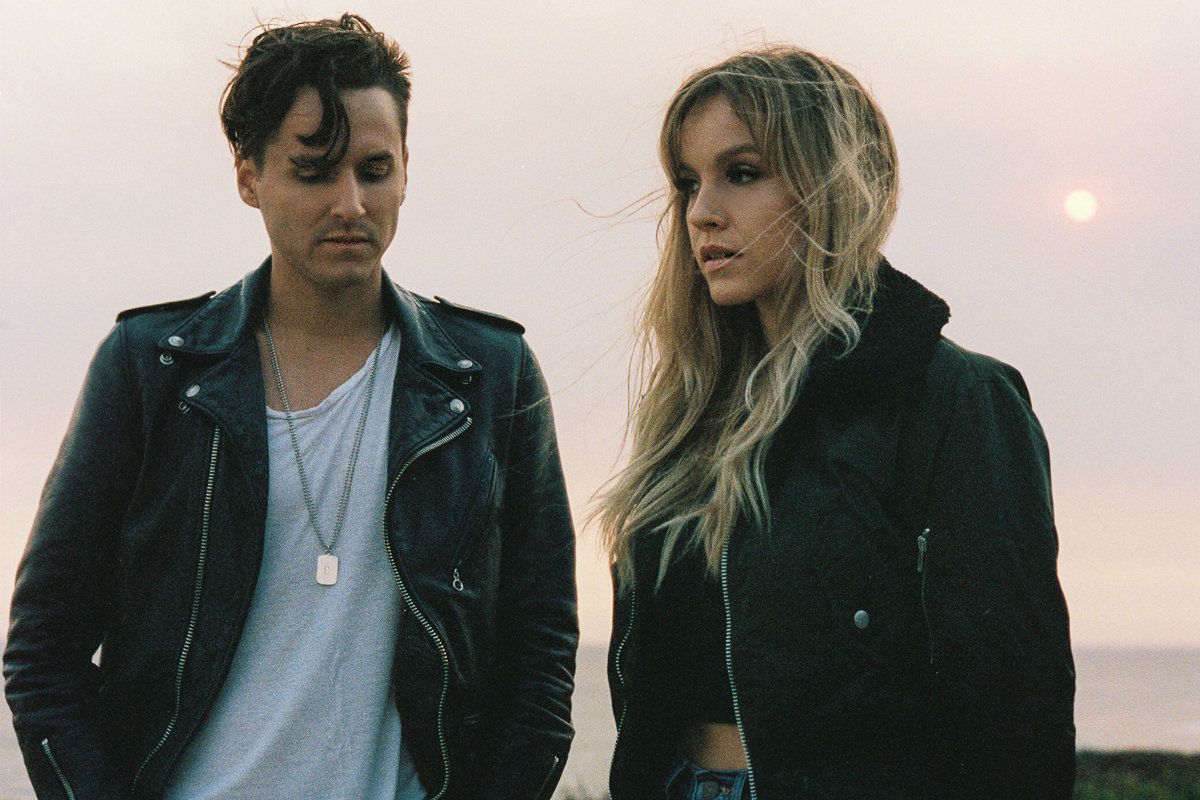 Press Here
The brand new acoustic is stark and haunting.
Paige Duddy's calm but tidal-force vocal envelopes you. You toss and turn, attempting to escape your demons, but you can't. Paige, along with her brother Chase, reach out their hands, guiding you to a safe haven primed for spiritual and personal renewal. XYLØ's music, which includes the flickering, sinister licks of "Afterlife" and the foot-stomping "America," carries the weight of the entire world's anguish, brittle to the touch but with enough shock to steal away a storm's energy.
With their latest release titled "I Still Wait for You," the new link in a long chain of impending tracks, they take a turn and strip it back. The brand new acoustic clip (below) is stark and haunting, as Paige's voice slides chillingly across the melodies and into the story with quiet command. Meanwhile, Chase pounds away on the keys, electrifying the song with warmth. The lyrics are refocused in an alarmingly poignant way.
Take a spin:
XYLØ have long been a treasured commodity here on Popdust. As far back as 2015, we have rallied behind the synth-pop shakers: their daring in the studio is refreshing and undeniable. They are irrefutably difficult to nail down, however. In our exclusive interview, they told us about their rather eclectic, wide-ranging musical influences. "It's been really interesting and cool," Chase explained. "There's a 10-year age difference between Paige and I. I'm 10 years older than her. People probably expect, I imagine, since we're brother and sister, we grew up doing this together and working on this our whole lives. That really wasn't the case. This was an accident kind of thing. It's been more effortless than what people might think. We've only been working on it for a year and a half."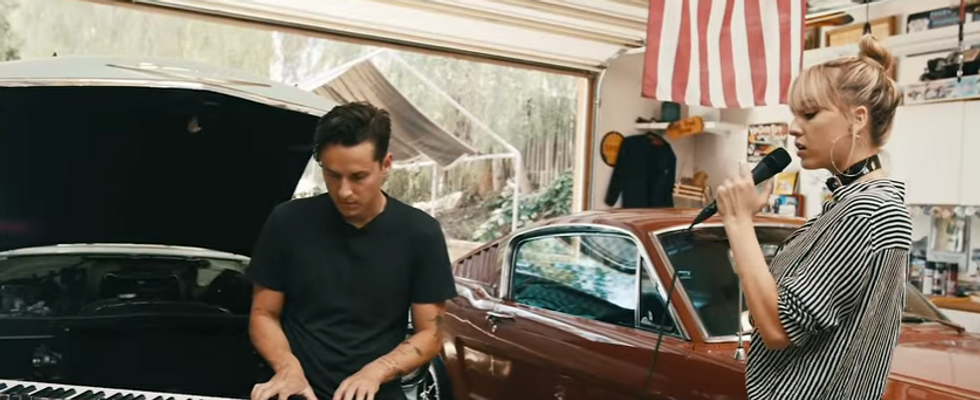 Screenshot
Paige added: "The reason we pretty much started the project, too, was because creatively we had a lot of chemistry. That was the starting point. We realized that when we worked together, everything was just effortless. It just happened. Personally, there have been some bumps in the road because we're brother and sister. But for the most part, creatively, we don't really have any differences, ever."

Pop music thanks you, Paige and Chase, for your valiant efforts against the maniacal machine. Not surprisingly, Paige also took to plenty of rock music growing up, which informs many of their pounding, intense uses of percussion throughout much of their work. "I grew up listening to the music my parents listened to, like my dad's favorite band ever (Led Zeppelin). I loved Hall & Oates," she said. "To be honest, since I have such a huge age gap, I realized I could sing an Ashlee Simpson record. I would sit in my bedroom and belt that entire album ['Autobiography']. I was also obsessed with Hilary Duff. I listened to Snoop, too, and Outkast all the time with my friends."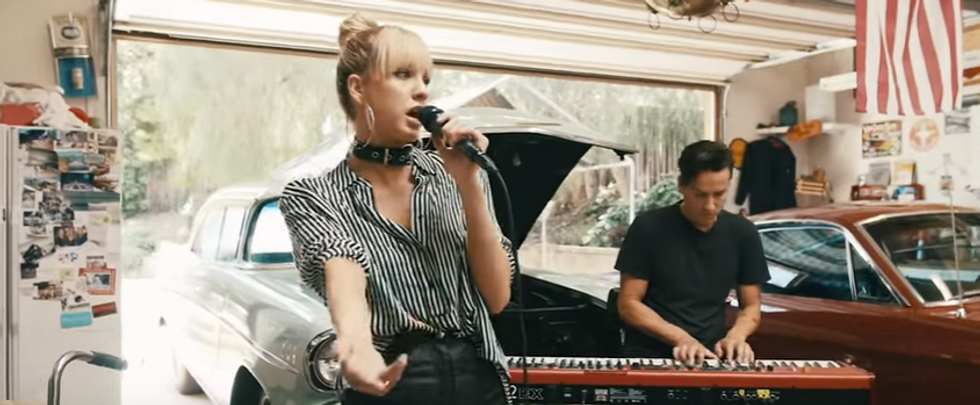 Screenshot
The duo have also released the stylized visual for the original recording. The video is spooky, to say the least, containing black and white footage and eery vocal distortion before the thick production drops. In an interview with Fuse, they explained the concept. "We wanted to create a voyeuristic caricature of band life. We loved working closely with Daniel [Iglesias Jr.] to help piece together a psychedelic, '90s MTV–inspired video of what's going on in our crazy heads." Iglesias Jr. has worked with such acts as AlunaGeorge and X Ambassadors.

Watch:
---
READ MORE ABOUT MUSIC...
5 best performances from the 2017 CMT Awards
Pop-Country Princess, Kelsea Ballerini drops her epic new single "Legends"
PREMIERE | Finn Matthews shares the colorful "Julia" music video
---