MUSIC
The Lebanese singer talks about her politically charged music video and being the queen of Arabic pop music.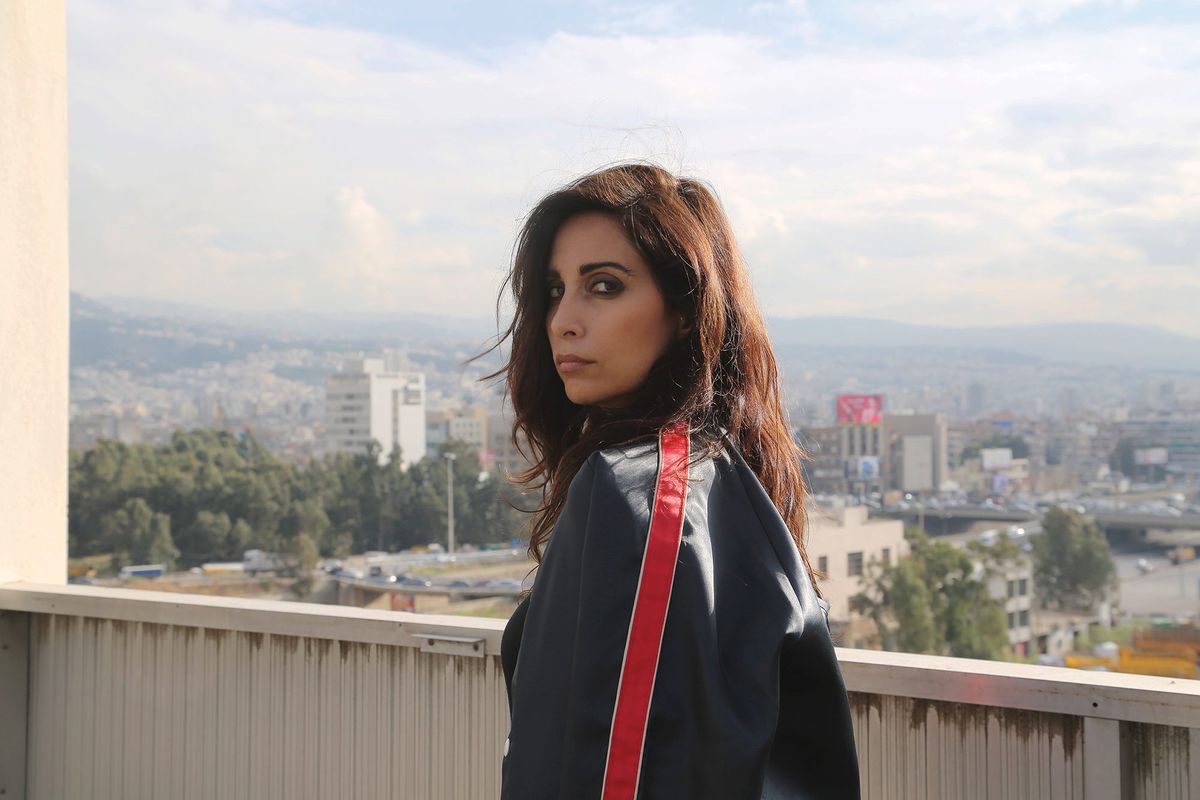 "Women are regularly posed as a threat, and therefore need to be controlled."
Women are killing it in the music industry, and the world of song lovers couldn't be happier! In our new column, #WomenCrushWednesday, we'll feature an awesome lady whose tunes are blowing up our playlists and ask them about their musical journey.
In our latest feature, we spoke with Yasmine Hamdan, a Lebanese pop star who just recently embarked on her first United States tour. She's already an icon in the Middle East, but she is making her way stateside and gaining an even bigger following from her bold music videos and amazing talents. Yasmine is more than just an incredibly strong voice. She's also a brilliant mind. Read below as she talks about music, gender politics, and her upcoming projects.
---
How did you become interested in music?
I was living in Beirut, the country had gone through 15 years of civil war, but the fighting was over and it was the beginning of the reconstruction area. The streets were still haunted; though everything felt so new and exciting somehow. I was a bit tormented by this situation and melancholic and I can say that music saved my life at this point because it allowed me to find comfort and feel inspired.
You're from Lebanon. How do you think music culture in the Middle East differs from music culture in the United States?

There is something spiritual about art that connects us with ourselves and with others; it's really about coming together and creating bridges.
Your music can be described as "Arabic pop," but it's become popular all over the world. What are some of the characteristics of this genre and why are you compelled to write and perform within it?

I belong to different places and cultures and I have learned to create from a hybrid point of view. I am interested in exploring encounters where worlds meet, and not where they separate. I search for the perfect mix, where the encounter with Arabic music becomes effortless, and genuine. When it comes to the lyrics, I write about my own perception of things, and use characters for that. Everything I try to voice is expressed in my work.
What have been your experiences and what are your feelings regarding women in the music industries all over the world?
I think our societies, to certain extend of course and to different degrees, but almost with no exception, have always been struggling to come to terms with archaic traditions. Women are regularly posed as a threat, and therefore need to be controlled. Even though the regression has been lately particularly dramatic in the Arabic and Muslim world, nonetheless I do believe that throwbacks are global and cyclic phenomenon. There is always a risk of relapse. We face social and economical discrimination, sexual harassment, rape, domestic violence, prostitution, control, etc. Our rights are regularly subject to negotiation.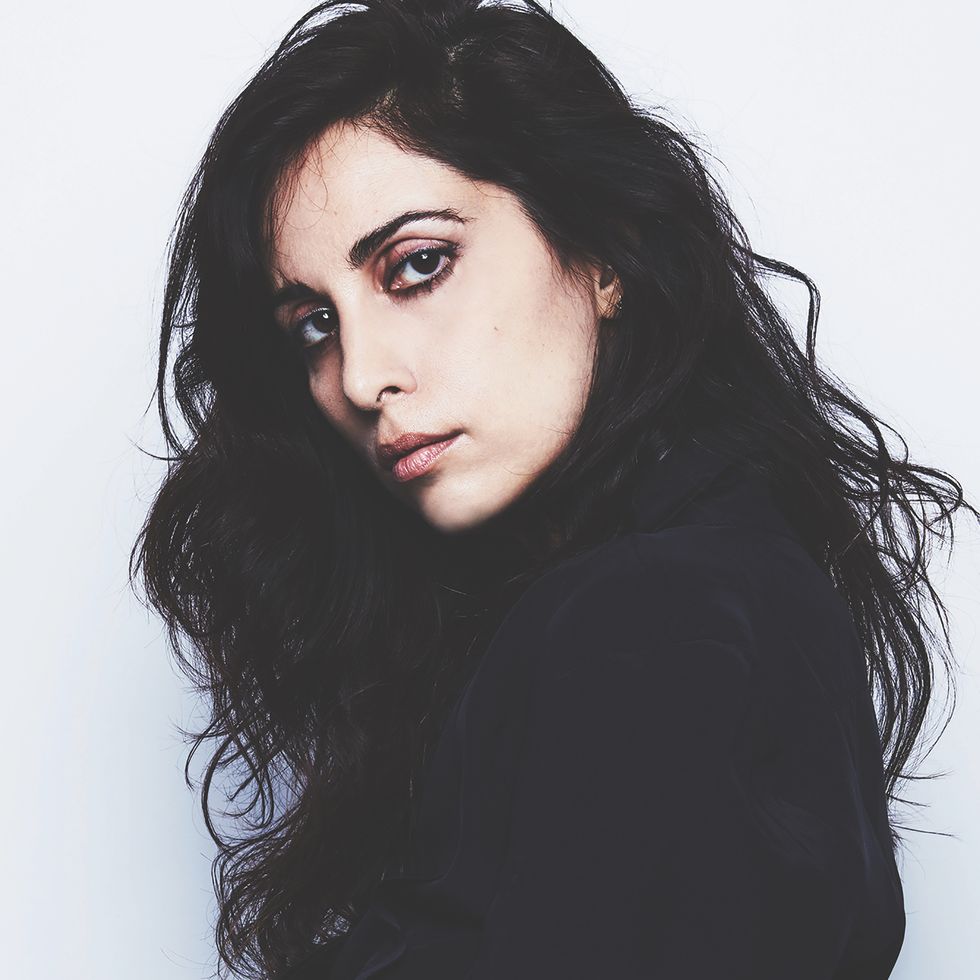 This past spring, you released your latest album, Al Jamilat. What was the writing and recording process for that album like?

Al Jamilat, (released in the USA by the label Ipecac) was created in a context of movement, travels, being on the road. I recorded it in 4 different countries. I wanted it to reflect an uprooted, nomadic, plural state of mind. There is a social and political dimension underlining most of the songs, throughout my interactions with Lebanese taxi driver, and through the female characters I create.
That album features a lot of collaboration work with NY musicians like Shahzad Ismaily and Steve Shelley of Sonic Youth. What did you think about working with them?
It was an amazing experience. I went to NY with demos and ideas and came back after 5 days of recordings with tones of material to work with. I was very lucky to have been able to collaborate with such talented musicians and creators.
You recently released the video for your song "Balad," which is pretty politically charged. Can you talk about the inspiration for the video and why you felt it was important to release incorporating these elements?

I like riding taxis in Beirut and start conversing with drivers. The song "Balad" was inspired from those encounters. Some of those conversations triggered characters in my songs, political informers or whistle blowers. This song refers to the world we live in and how it is organized to exclusively serve the interest of a very small minority of people in power.
In addition to music, you were also featured in Jim Jarmusch's film, Only Lovers Left Alive. What did you learn from and enjoy about that experience?
I met Jarmush at a film festival in Marakesh, where I was performing. We had a wonderful connection. He was in the middle of writing the script of Only Lovers Left Alive, and I think that he got the inspiration for the scene that night at the show. His art, his films and his music have inspired me always.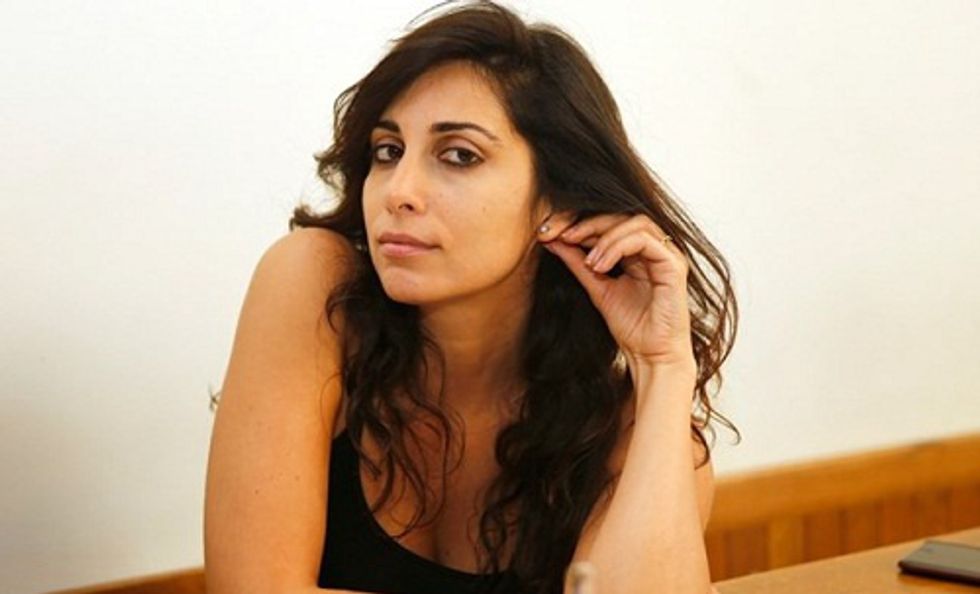 After you conclude your U.S. tour, what is coming up next for you?
We are touring until end of this year before breaking, so it's going to be France Berlin Russia Ukraine and we are ending the tour in the ME with a concert in Beirut.
---
---
POP⚡ DUST | Read More About Music...
RELEASE RADAR | Mental health advocate Daphne Willis is back
#WomenCrushWednesday | Maisy Kay Interview and her new EP "Disguises"
Ariana and the Rose hosts Light + Space event
---