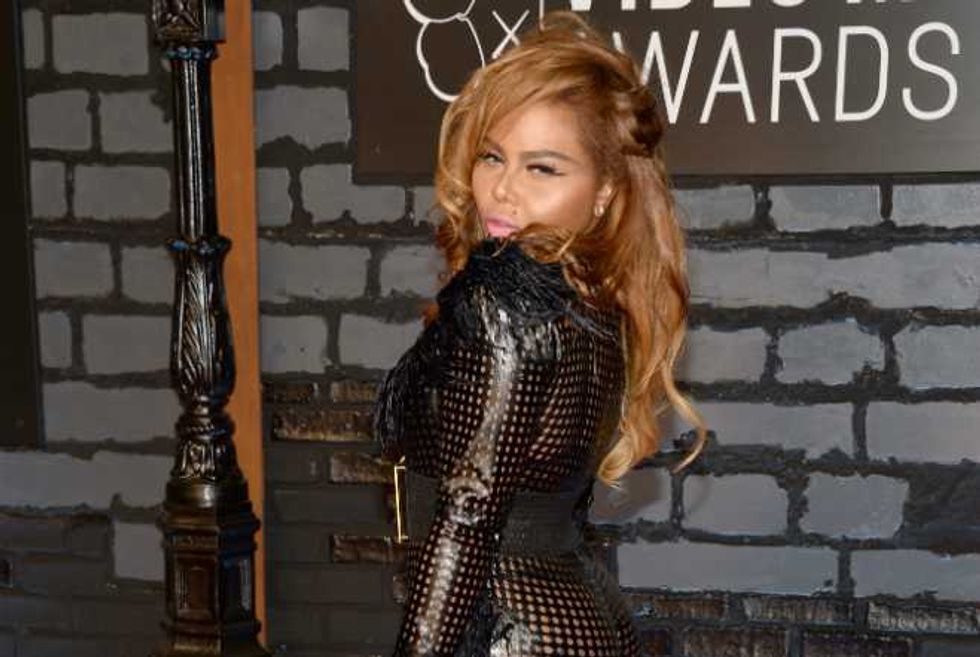 Lil' Kim is not good at keeping promises. Despite endless vows to release new music, she hasn't put out an official single since 2009's "Download" (which failed to crack the Hot 100), and it's been nine years since her last studio album, 2005's The Naked Truth, hit stores.
In fact, Kim can't even keep her word on something as small as a mixtape; her upcoming Hard Core 2k14 mixtape was due out last Halloween, but has been repeatedly delayed ever since.
Kim now claims that Hard Core 2k14 (named after her iconic 1996 debut) will be out on September 11 -- or "#911" as she's calling the date.
The mixtape will likely include a plethora of Nicki Minaj disses, including her terrible (and unofficial) remix to Beyonce's "Flawless," and her tragic "Identity Theft" diss from last week.
Hard Core 2k14 comes three years after Kim's now infamous Black Friday mixtape, which made headlines everywhere after Kim falsely claimed that it sold 113,000 copies in 28 hours on PayPal, breaking sales records to become the No. 1 PayPal seller of all time (a claim PayPal later denied).
I can't wait to see how many records Hard Core 2k14 breaks when it drops next month.