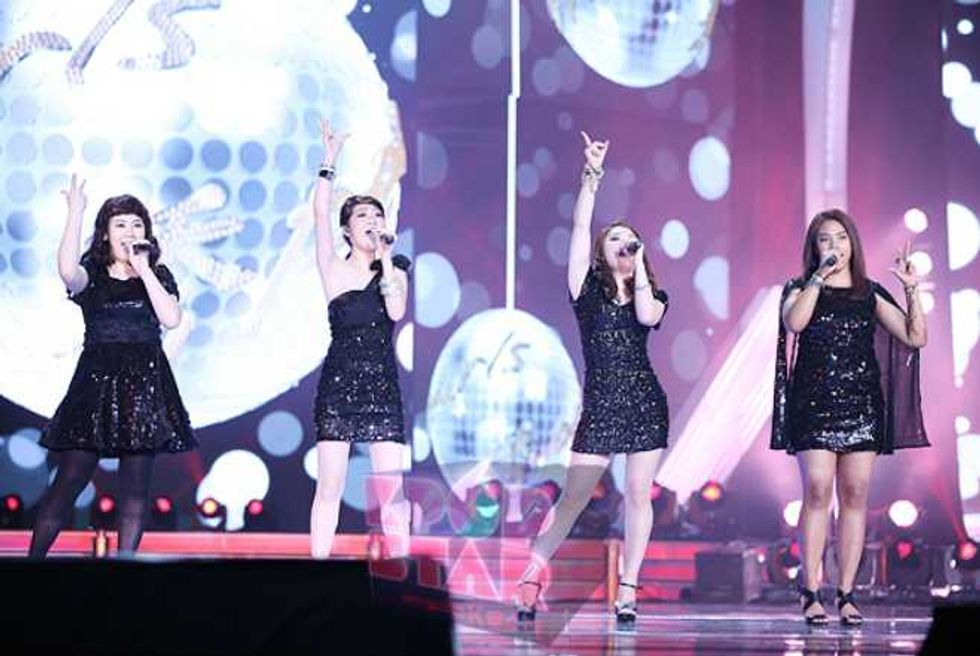 Earlier today, YG Entertainment announced that it has nullified the contracts of the original SuPearls members -- Lee Michelle, Lee Jung Mi, and Lee Seung Joo-- and that the group has now broken up. Late addition, Lee Hi, will remain at the label as a solo artist, following the mammoth success of her debut single, "1.2.3.4."
Famed for their big, soul diva voices, SuPearls first came to attention as contestants on the popular reality TV singing competition, K-pop Star. Although they didn't win, YG Entertainment still signed the group after the show ended, and then added runner-up, Lee Hi, to complete the lineup.
Netizens have reacted angrily to news of SuPearls' disbandment, with many questioning YG's oft-touted family values and good guy persona, and accusing the label of throwing away the group once Lee Hi found success as a solo star.
One comment reads: "Terminating their contracts isn't the issue here. Shouldn't YG be compensating the girls for tying them down and not debuting them? Had it not been for YG, they could've already debuted with another company now. Season one of the show is already long over and the public is about to forget them so what does he expect them to do by just throwing them out like this? So unbelievably irresponsible."
Reading YG's short statement about the group's end, it's hard to determine whether SuPearls split up of their own accord and were then released from their contracts, or if they split just because YG decided to give them the boot and keep Lee Hi. The label has suffered from poor management over the past year, gaining a reputation among K-pop fans as a purveyor of empty promises. SuPearls and YG's new girl group (dubbed the "YG SNSD") were both due to debut last year, in addition to comebacks from 2NE1 and BIGBANG's Taeyang, but all four have been repeatedly pushed back for months now. The latest plan is to have 2NE1 return in March, along with the release of Lee Hi's first studio album, and yet another G-Dragon solo album (just five months after the release of his last one). Then there's the long-awaited PSY English-language album, also tentatively set for release in March. But knowing YG's track record, there's no way that the label will be able to launch four huge albums in the span of one month -- it'll be a miracle if even just one of the four is able to see the light of day.
Realistically, it's better that YG did get rid of SuPearls. The label can barely even handle 2NE1, and with another girl group in the works, there is absolutely no way that YG would be able to juggle three girl groups at once. But perhaps this whole debacle will push YG to take a much-needed look at its management style and the way that the label is being run. One of YG's biggest strengths has always been its relatively good standing with fans and the public, but if Yang Hyun-suk continues breaking promises and mismanaging his artists at the rate he has been, then it won't be long before the label gains the kind of bad reputation that SM Entertainment used to have, or the one that Core Contents Media has now.