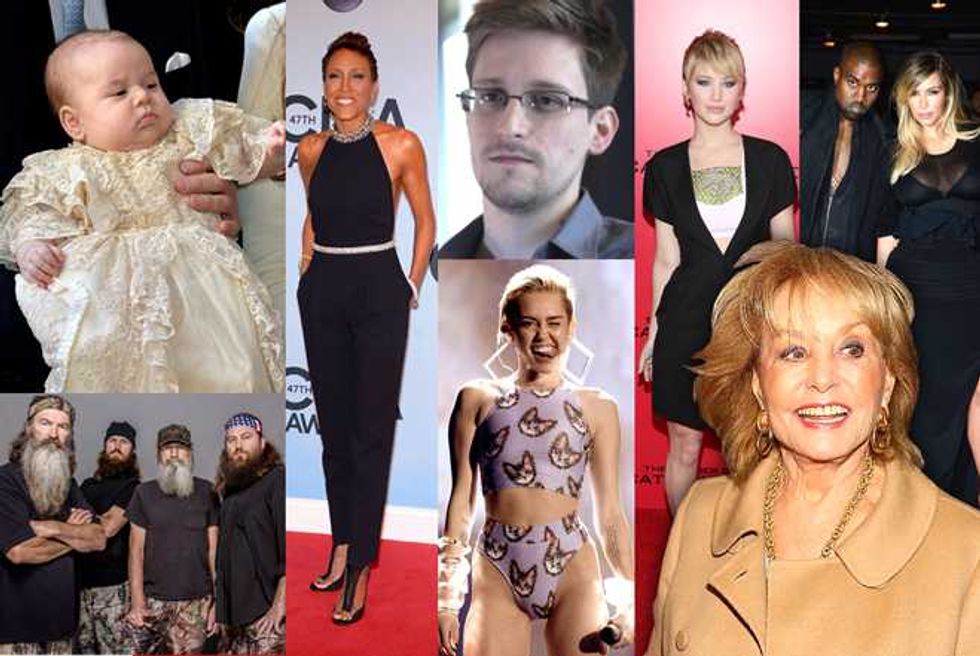 Barbara Walters has released her annual "10 most fascinating people" list—and you won't believe who made the cut.
It's the last year Walters will be making her pick, as she's retiring in 2014—and Popdust has the rundown on her choices.
The number one will be announced during her TV special which airs December 18, but in the meantime here's her nine.
3. Kanye West
5. Miley Cyrus
8. Prince George (baby son of Prince William and Kate Middleton and third in line to the British throne.)
9. and 10. two of the stars of Duck Dynasty (whose names have yet to be announced)
What do you think about Walters' choices? Sound off in comments below and tweet us @Popdust