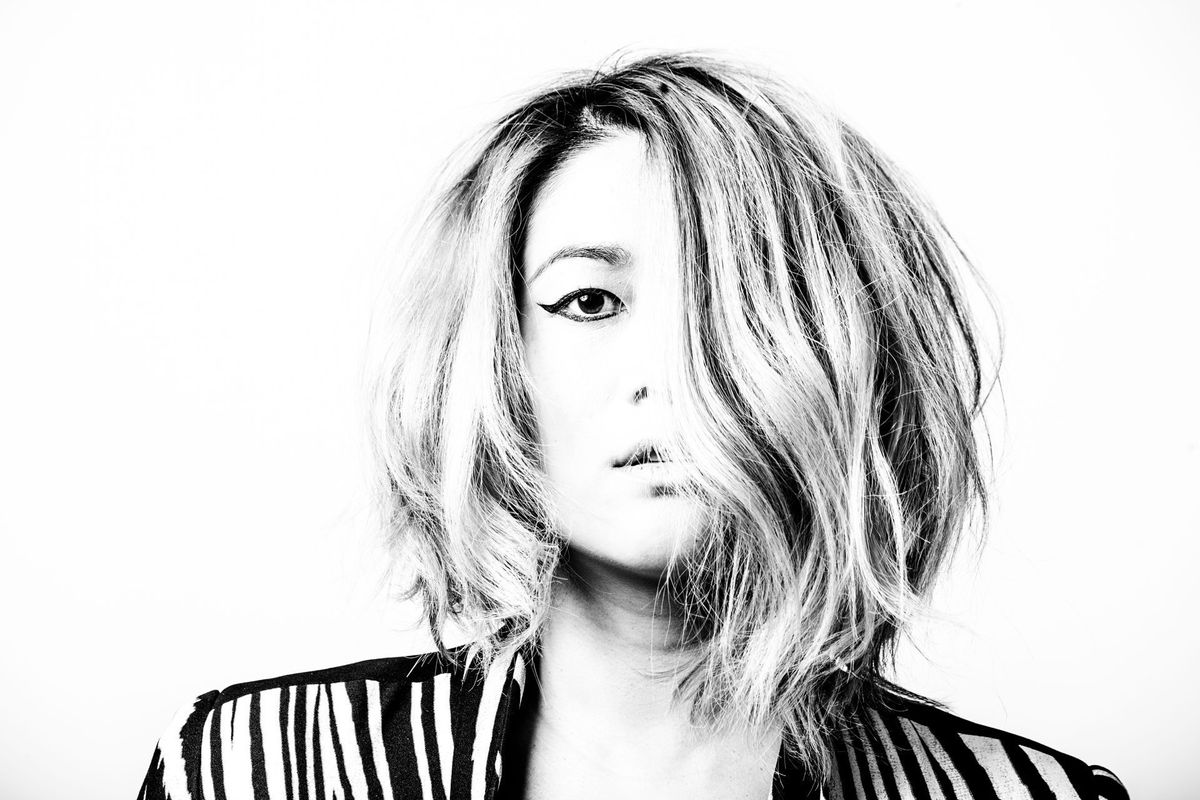 Silence is no longer an option for MILCK (born Connie Lim). The singer, songwriter, keyboardist, and producer grew up feeling as though her voice was oppressed. Being a Chinese-American female, she was often expected to be a quiet, wilting flower, but Connie pushed against this idea --not without resistance. Throughout her adolescence, the Los Angeles-based artist felt compelled to play certain roles in order to please those around her. However, compromising her own happiness in order to please others left Lim drowning in her own darkness.
After battling domestic abuse, anorexia, and depression, MILCK found her voice. Singing and songwriting became her release and escape from the binds that others placed on her. Now, she's on a mission to help other women find their own voice and strength through her music.
Make no mistake, the girl can sing. Her voice belts and somehow has the ability to feel dreamy, enticing, and powerful all at once. It's catching attention. MILCK's debut single, "Devil Devil," has now been featured on several shows in 2016 including the season finale of E!'s The Royals, Netflix's Marco Polo trailer, and Fox's Lucifer. With lyrics like "You can't try me, devil devil / You can't buy me, devil devil / You won't make a fool of me," it's impossible not to feel moved by the powerful resistance and rebelliousness of the song.
Last month, Shazam listed MILCK as one of their "Artists to Watch," which is another huge honor and success for Connie.
But the project she's most anticipating and excited about comes in just a couple weeks at the Women's March in Washington D.C. on January 21st. She will be releasing her second debut single, "Quiet," and its music video in conjunction with the March, which she will be attending. MILCK will perform "Quiet" in multiple guerilla-style a cappella performances at the Women's March in Washington D.C. She will even be joined by a full choir behind her from the George Washington University Sirens and the D.C. Capital Blends who are lending their voices in this powerful movement and project with MILCK.
The song is anthemic and evokes a raw and courageous strength and power. The lyrics say, "I can't keep quiet, no no no. A one woman riot, no no no," and MILCK will be out in the March empowering and encouraging women all over to join her movement in finding their voices and fighting back against those that wish to silence them.
The time for silence is over, #ICANTKEEPQUIET is coming with a rebel yell, and what a beautiful sound it is.
Follow MILCK
Instagram: @MILCKmusic
Facebook: MILCKMUSIC
Twitter: @MILCKMUSIC
YouTube: MILCK
SoundCloud: MILCK