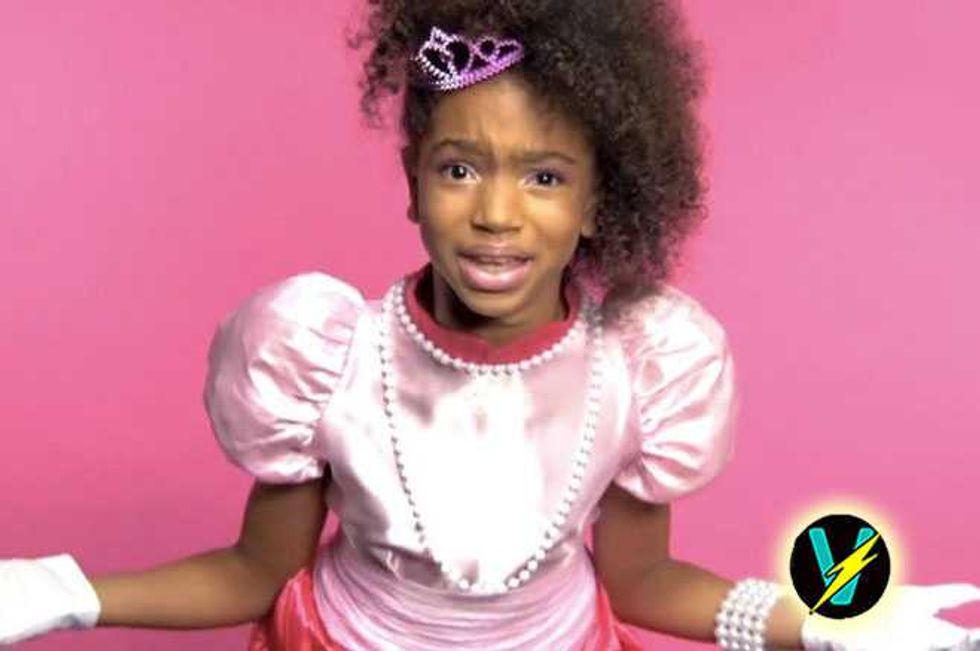 An ad campaign for clothing company FCKH8, which shows super cute little girls repeatedly dropping the F-bomb in the name of feminism (and T-shirt sales) has been pulled from YouTube.
The campaign tagline is "F-Bombs for feminism: potty-mouthed princesses use bad word for good cause" and features five little girls aged 6-13 cursing like sailors whilst reeling off statistics about pay equality, domestic violence and rape.
Not surprisingly, the ad has garnered very mixed views—with some loving the message and execution, others thoroughly objecting, and some criticizing FCKH8 (who is owned by corporate branding company, Synergy Media) for profiting from feminism.
Whatever your viewpoint, the ad definitely carries a powerful message—but, that message is one that won't be shared via Youtube, as they removed the ad earlier today claiming, "This video has been removed because its content violated YouTube's Terms of Service."
FCKH8 spokesperson, Luke Montgomery, is calling bullshit on their decision however.
"It seems like this censorship ... is because of user complaints about kids saying fuck," Montgomery told Mashable. "The video does not violate any user guidelines and with all the sexist content on both sites that is allowed to stay up, as well as content that uses this simple four-letter word, we are surprised that they chose to censor it.
"This censorship gets to the exact point that the girls in the video are making ... that society finds it more offensive for a girl to say fuck than they do the fact that 1 out 5 women are sexually assaulted and raped."