MUSIC
Bieber's first song in five years is easy to listen to and impossible to ignore.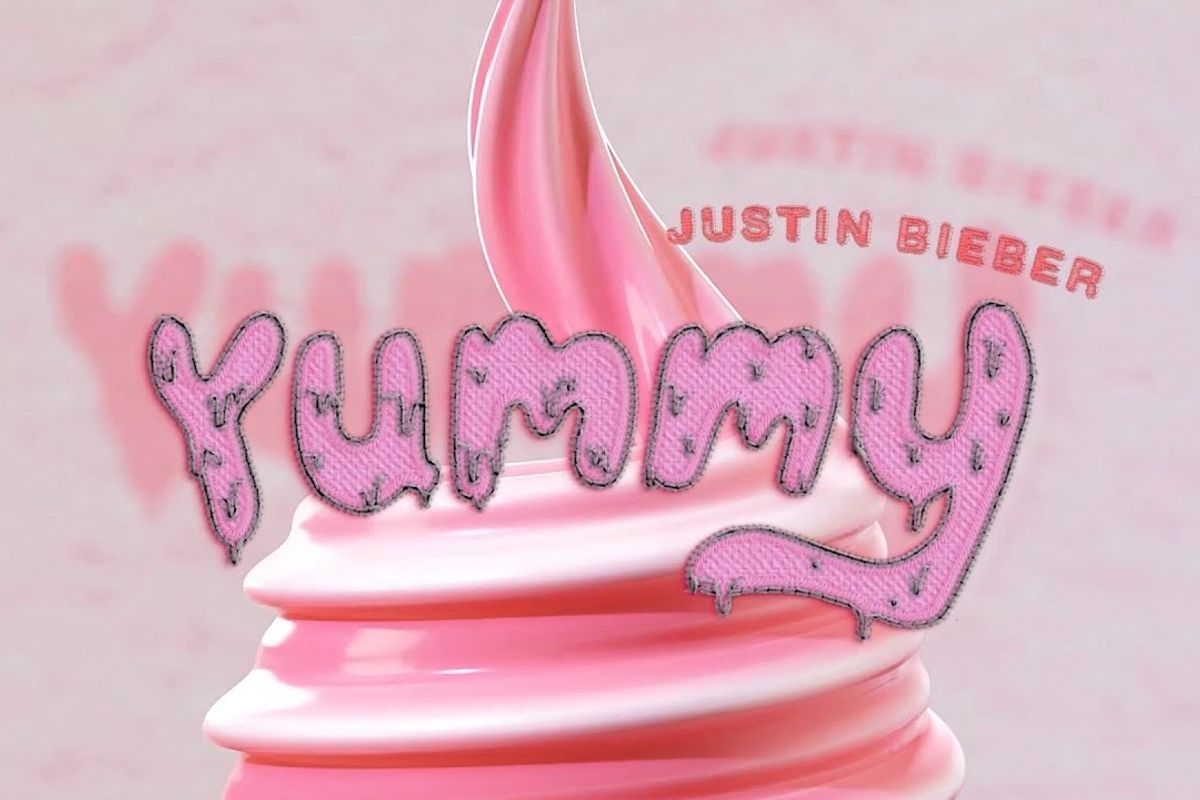 Justin Bieber has an uncanny ability to stir the pot even while minding his business.
Justin Bieber - Yummy (Lyric Video)www.youtube.com
The prodigious pop star's seemingly tumultuous marriage to Hailey Baldwin attracted a considerable amount of the spotlight in 2019 and made for one very popular but vanilla Vogue expose. When the glitter and sheen of celebrity was wiped away, Vogue's profile showed a pair of pretty normal 20-somethings dealing with conflicts that readers could at least partially relate to. The main takeaway: Marriage is already hard enough, and it's twice as hard when everyone's watching it unfold.

But the beauty of "Biebwin" is that they seem to really want to make their marriage work. They're taking their time, going to therapy, putting their respective grinds aside to reflect on themselves and on each other and what matrimony means in the context of international stardom. Now, as Bieber steps out to release his first new song in 5 years, the result is a lighthearted reflection on his relationship with his wife. "Fifty-fifty love the way you split it," Bieber croons on "Yummy," in reference to the duo's combined wealth and refusal to sign a prenup.
When inspected under a fine tooth comb, there's very little that sets the song apart from every other pop hit on the radio; it's got classic hip-hop stylings with a catchy pop chorus. "Yummy" will undoubtedly be successful in large part thanks to Bieber's name. Sure, it's undoubtedly catchy, but radio hits are easy for Bieber at this point; Purpose was chock-full of 'em. But Purpose was crafted from drama and tumult, as the singer was actively trying to rewrite his troubled narrative. "One thing they have learned is that they are pretty happy homebodies," wrote Vogue about the obviously transformed Bieber and Baldwin. Now that all that drama has passed, "Yummy" plays out rather comfortably in contrast and indicates that maybe Justin Bieber is finally content with relative normalcy.