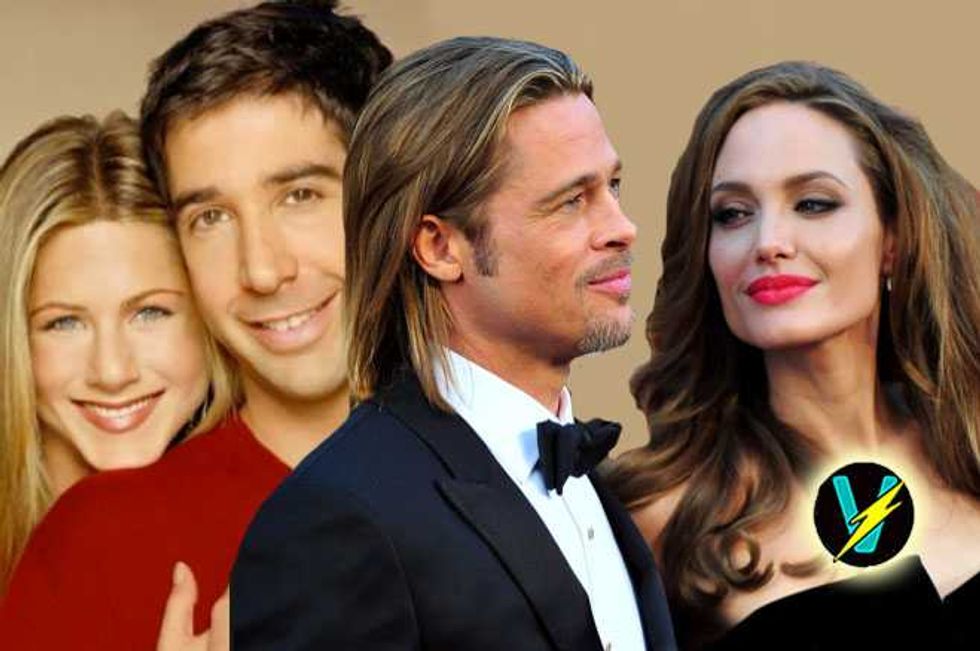 Brad Pitt was left literally speechless during an interview with Zach Galifianakis when questions arose about his ex-wife Jennifer Aniston.
In what might be the most hilariously awkward session of Zach's "chat show" Between Two Ferns, Brad was subjected to a barrage of increasingly irreverent and gross questions, many of which were just gold ("Hitler's dream", anyone?).
And then came the kicker:
"Is it hard for you to maintain a sun tan? Because you live in your wife's shadow," Zach joked. "I had a romantic fling that was public and it got on my nerves because she out-shined me. Tell me about the first time you saw Angelina ... was it like when Ross first saw Rachel?"
Zach Galifianakis
Zach then hit a button to play the Friends theme song, while Brad looked on in seeming disbelief. Oh, and the comedian also gave Brad a gift he couldn't accept because he is a father now. Ahem.
To see his full reaction, watch the video - it is truly awesome! Who knew Brad had such a great sense of humor?