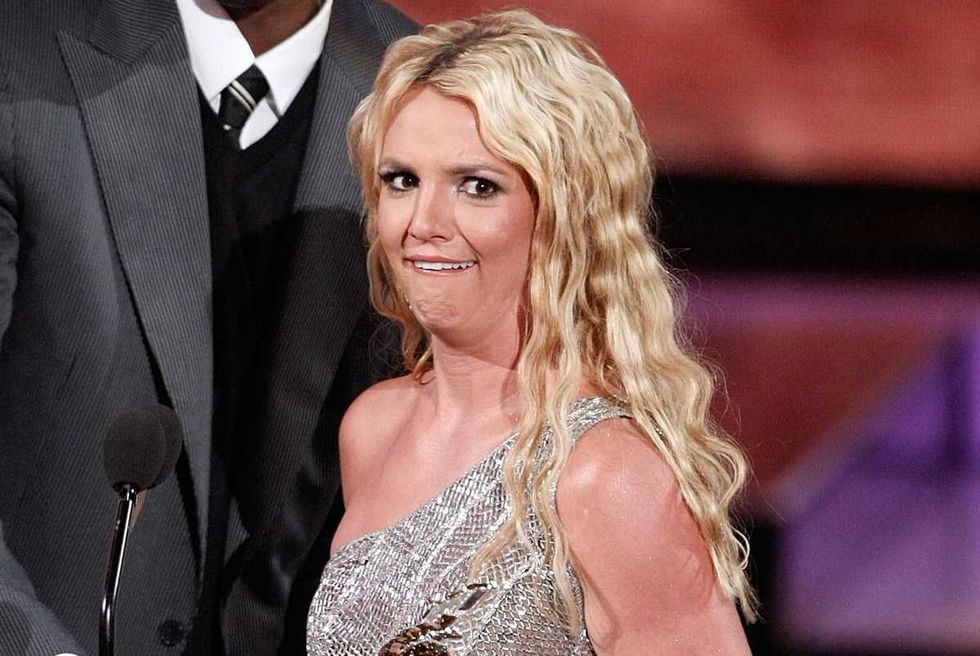 Britney Spears appeared on Ryan Seacrest's KIIS-FM morning show to premiere her new song "Til The World Ends"—well, as best as you can "premiere a song" that lleaked to the internet yesterday. Seacrest tried his nice-guy best to squeeze out any information from the press-shy Brit-Brit. He lobbed total softball sorta-questions at her, and Brit sounded like a total zombie, a trauma victim barely able to give out anything but the tiniest slivers of sentences. It seems as if she's been under the public microscope so long, and with such intensity, that she's lost the ability to express herself as a human being. Or, basically, the South Park episode about this come to life.
Anyway, here's a few things things we learned from the mysterious BritBot 3000:
What does she do when she hears her songs on the radio?
"I change it immediately."
What's Britney's new album like?
"It's fun I like it, its just good energy"
What's Britney's summer plans?
"I'm supposed to be going on tour."
How does she feel about the dance world?
"The dancer's world is really cool."
Britney, you really look like you're in a fabulous place.
"I am."
Hey, this isn't your diary, Britney, you don't have to reveal everything! Anyway, we partially blame Seacrest for asking closed-ended questions that were pretty much designed to reveal nothing. But also, for playing Justin Timberlake's "Like I Love You" while she was ostensibly in the room—what a dick move! Let this boring interview be a cautionary tale. If we keep hounding Bieber, he'll be an incomprehensible stutter-puddle within months. THIS IS THE GHOST OF CELEBRITY FUTURE! BOO!