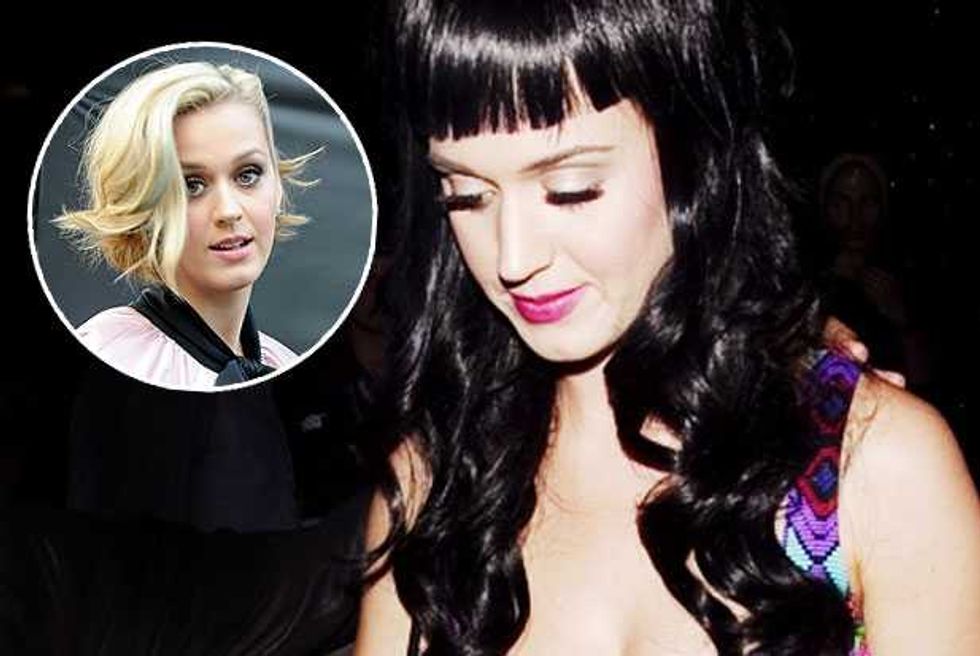 Now that Katy Perry and Russell Brand aren't together anymore, you know what time it is--time for the gossips of the world to ferret out the unheard-of acts of a lady dancing, flirting and/or fraternizing with the opposite sex on New Year's Eve! (The other unheard-of act they'd love to ferret out is a lady feeling sad after the breakup, but that's statistically less likely to happen at a chic nightclub with paparazzi and club girls.)
Problem is, Katy Perry sure looks like a lot of other people, doesn't she? Zooey Deschanel's the most commonly cited clone, but there are so many others. The latest? Sarah Orzechowski, the fiancée of Brendon Urie of Panic! At The Disco. The New York Post's Page Six ran an item about Perry's NYE at the Soho House in West Hollywood, full of carefree partying and leaning up against a "mystery man." So scandalous! Such a rebound! So not Katy--Orzechowski says that was her and that the mystery man was Urie. From her Tumblr:
My friend Linda and I are laughing pretty hard right now. That whole little story is about me and all of us that spent NYE together at Soho House- the whole time we were there people were coming up to us asking if I was Katy Perry. That one "guest" they mentioned that came up to me- I could barely hear what he was saying so I just nodded in confusion…and somehow that gets turned into this! That "mystery guy" was Brendon. Hahah. SO crazy, but hilarious. I now see how easy it must be for these people to make up rumors about celebrities, I feel so bad! Get your stories right terrible reporters!
Let this be a lesson to you all: not all gossip is true, and not all pale-skinned, dark-haired celebrities are alike. (Although to be honest, we can see this being some sort of double fake-out where this actually WAS Katy and the Tumblr's a mistake or a deliberate fake. Or maybe it's a TRIPLE fake-out! Who knows?)